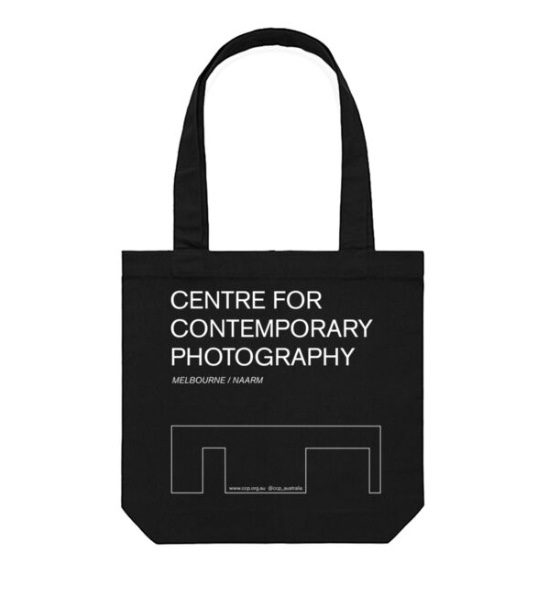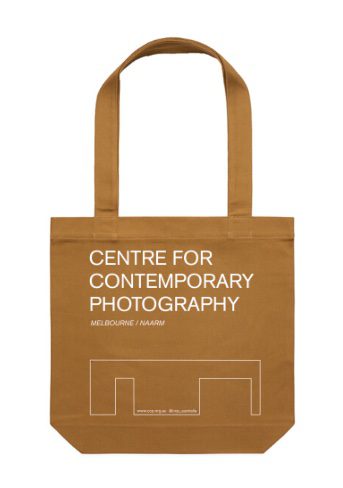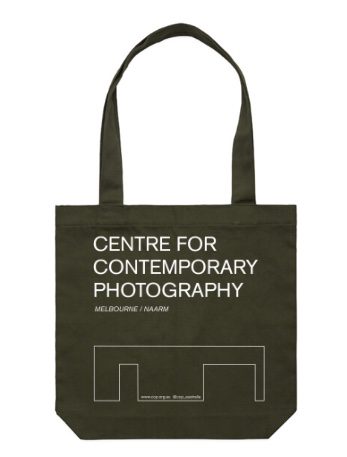 CCP Building Large Tote
Order tote $45 (AUS)
Celebrating our beautiful home at 404 George St, Fitzroy in Naarm/Melbourne, this slick tote was put together by our new hotshot designer Clayton Walker @clayton_walker
A perfect gift for an out-of-town or overseas friend, to make them miss Melbourne just that little bit more.
Or just for you to show your support of the CCP and your love of photography ( … bless you!).
---
Available in Black, Camel, Navy, Coal, Army, or Pink
Large AS Colour Carrie Tote
Heavyweight 320gsm
100% Cotton canvas
42cm x 42cm
Front with printed text, back plain.
---
As a not-for-profit organisation and charity, CCPs proceeds from these sales go directly to support arts workers, to artists to develop new work, and to support our exhibition program.