February 2 – 11 March, 2018
Irene Proebsting and Barry Brown: Industrial Nocturne No. 2
Irene Proebsting and Barry Brown
Industrial Nocturne No. 2 examines class, identity and ideological fabrication via fractured auras and strategic abstractions and is concerned with (i) the absence of full and meaningful employment (ii) the intransience of capital to formulate sustainable organisational modes and (iii) post industrial alienation.
The video amalgamates archival photographs from the former State Electricity Commission Victoria, Super 8 freeze frames of the decaying (now demolished) Yallourn E Power Station and recent black and white stills of disused power utility infrastructure. The industrial images are augmented by ambivalent agitprop intertitles and miscellaneous snapshots.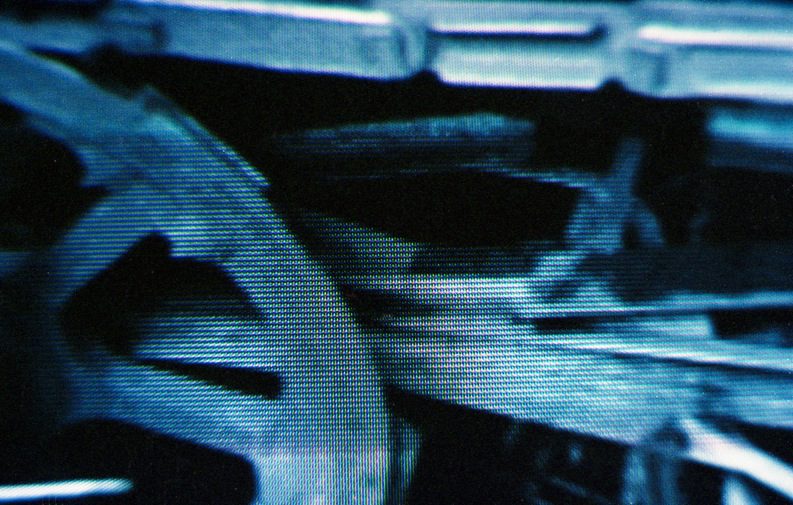 The texts are a collage and composite of diffuse narrative elements combining payroll codes, medical interviews, mechanical inventories and polemical slapstick. The uncertain queries, directives and interjections form a sinister inquiry.
Haunted, whimsical and alogical, an oscillating montage of obscure ambiences, (in)discreet didactics & random occlusions. Part historical cut-and-paste, part contemporary critique of capital, Industrial Nocturne No. 2 unfolds at the interstices of documentary illusion and absurdist fiction. Exhibited in CCP's Night Projection Window 7 nights a week after dark.