June 9 – 23 July, 2017
Andrea Grützner: Tanztee And Erbgericht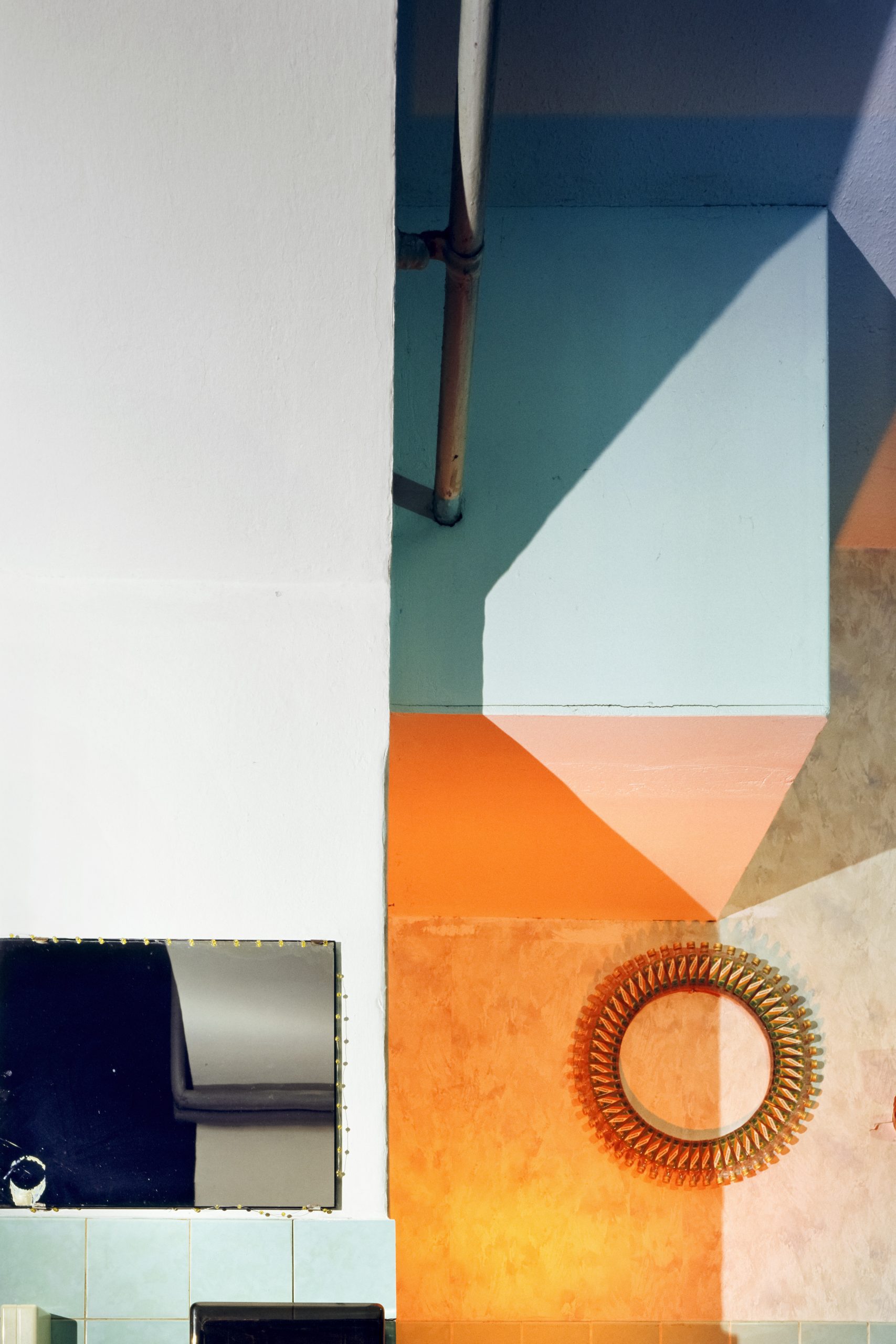 Andrea Grützner (GER) presents two bodies of work, both related to a specific guesthouse in Saxony: Erbgericht centres around the architecture of an historic guesthouse—the cultural centre of its village. Within her images, interiors become projection screens for generations of memories and emotions that have occupied the spaces, entering into a visual dialogue with this culturally significant building.
Through interconnected analogue strategies, Grützner's images consciously turn interior walls, corners and pipes into studies in complex planar composition. The spaces become impossible to inhabit; the stage sets for fragmented memories.
Tanztee is German for 'tea dance'. In this series, women within the same guesthouse pictured in Erbgericht embrace and they dance on a Sunday afternoon. Affection beams out of this repetitive grid of patterns, limbs, fabric and jewellery.