PAST EVENT
Panel Talk


Thursday, 6:00 pm – 8:00 pm
March 9, 2023
Panel: Writing Motherhood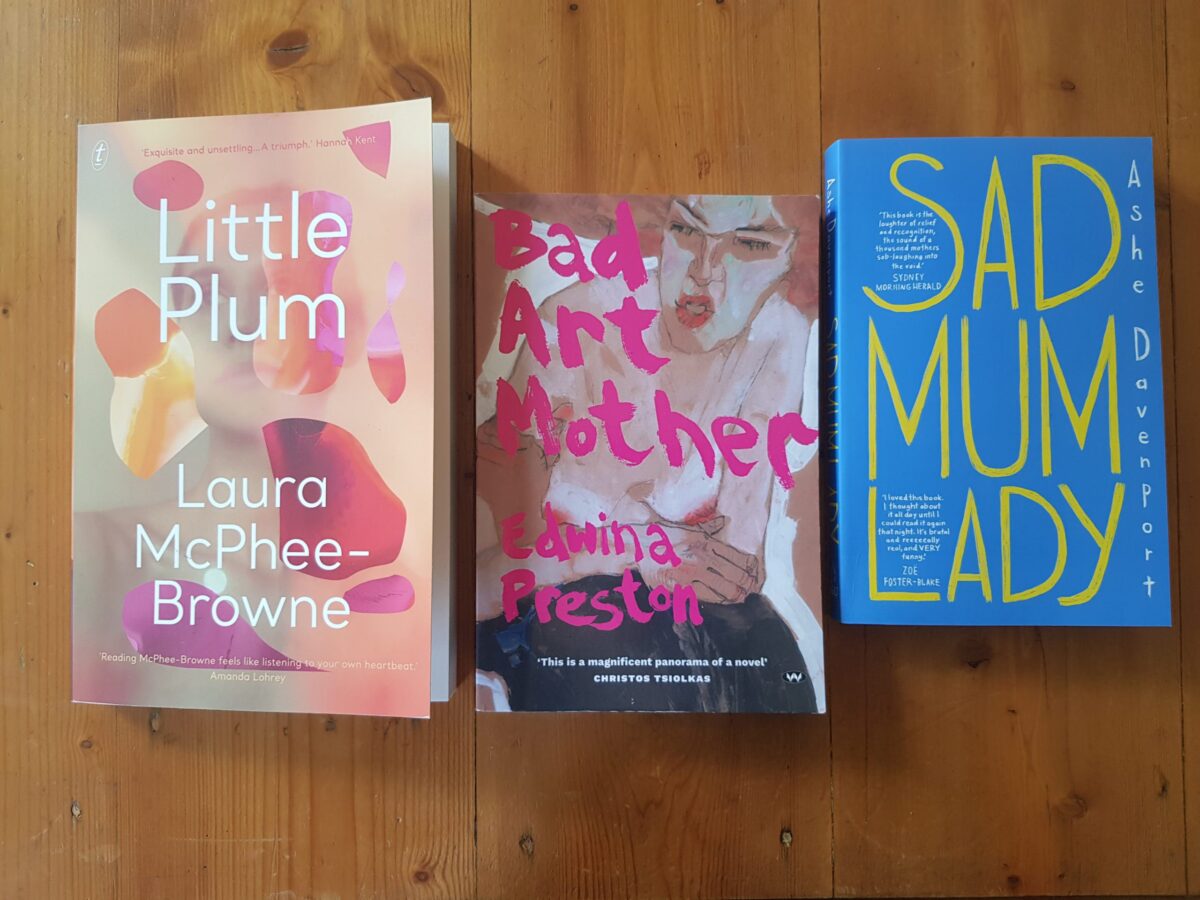 Join writers Ashe Davenport, Laura McPhee-Browne and Edwina Preston to discuss their recent publications which evoke and record the experiences of pregnancy, mothering and motherhood. This event will be co-chaired by Pippa Milne (Senior Curator, Monash Gallery of Art) and Catlin Langford (Curator, Centre for Contemporary Photography).
Free entry. No bookings required.
Copies of all publications will be available for sale at the event.
Ashe Davenport is a writer based in Melbourne. She is the family columnist for The Design Files and her work regularly appears in The Guardian. Her personal blog Sad Pregnant Lady was the basis for her debut publication Sad Mum Lady (2020). The Sydney Morning Herald noted the book's 'raw honesty' was a 'catharsis verging on hysteria for anyone who has experienced a shred of motherhood like this. It is the laughter of relief and recognition, the sound of a thousand mothers sob-laughing into the void.'
Laura McPhee-Browne is a writer and social worker living in Melbourne, on Wurundjeri land. Her short stories have been published widely in Australia. Cherry Beach (2020), her first novel, won a NSW Premier's Literary Award. Her most recent publication Little Plum (released 7 February 2023) has been described as a 'triumph', '[a]t once exquisite and unsettling, dark and tender' (Hannah Kent).
Edwina Preston is a Melbourne-based writer and musician. Her writing ranges from articles in The Australian, The Age and The Sydney Morning Herald, the biography of Australian artist Howard Arkley, Not Just a Suburban Boy (2002), and her most recent novel Bad Art Mother (2022). Inspired by the poet Gwen Harwood, Bad Art Mother is a layered account of women artists working in 1960s Melbourne and has been described as 'a magnificent panorama of a novel' (Christos Tsiolkas).
Pippa Milne is a curator and reader based in Naarm / Melbourne. She is the Senior Curator at Monash Gallery of Art, Melbourne and has been working with photography since 2011. She was previously Curator at Centre for Contemporary Photography, Melbourne and Associate Curator of International Art at Queensland Art Gallery | Gallery of Modern Art, Brisbane. Recent exhibitions Pippa has curated include Hoda Afshar: Speak the Wind (2022), Not standing still: new approaches in documentary photography (2021), Bill Henson: The light fades but the gods remain (2019).