PAST EVENT
Thursday, 6:00 pm – 8:00 pm
February 7 – February 7, 2019
Noli me tangere: a duet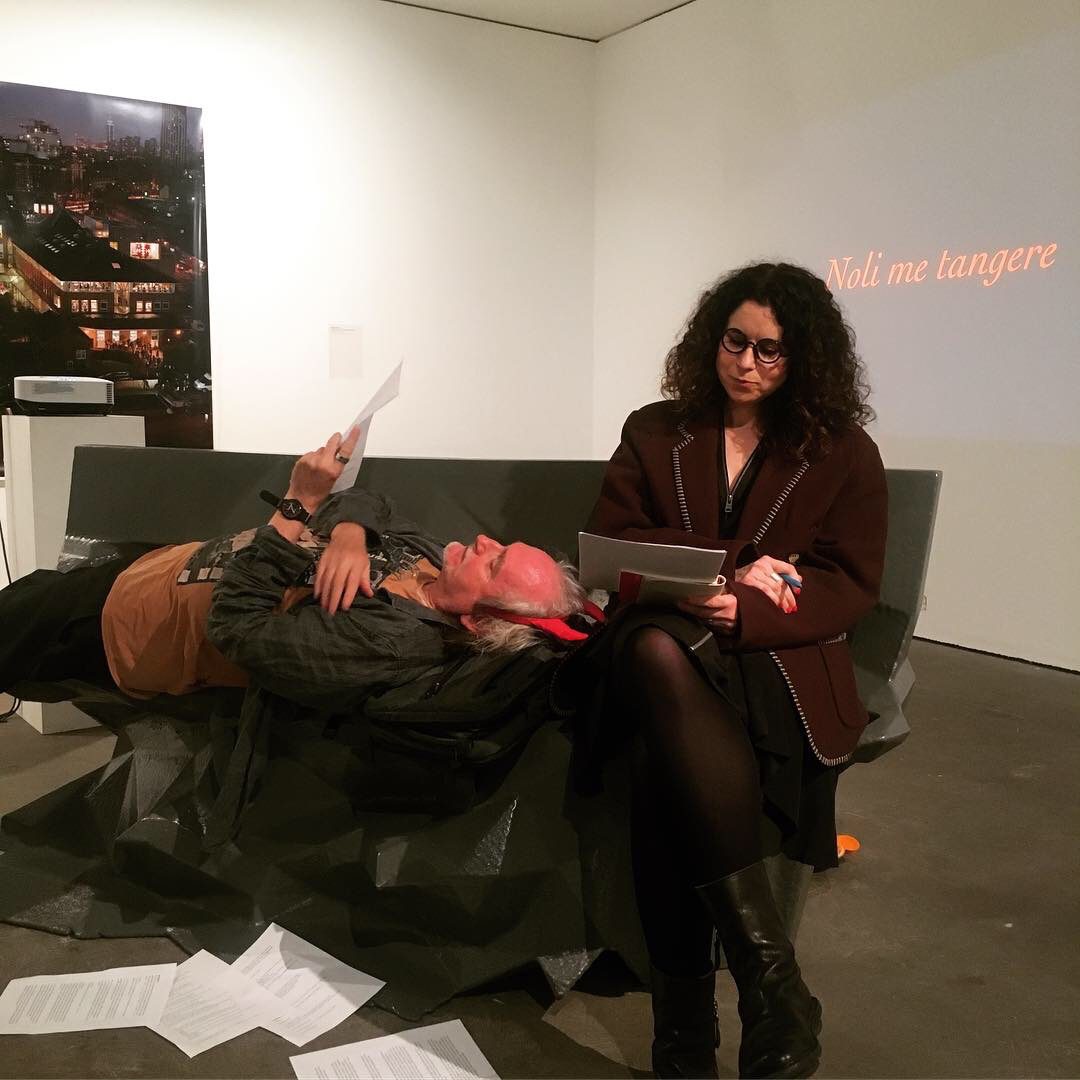 Noli me tangere. This famous Latin reprimand is from the Gospel scene (John 20:17) in which Mary Magdalene, who can't quite believe her eyes, makes a lunge at the recently resurrected Jesus whom she encounters when she's on a morning stroll by his tomb, only to be imperiously rebuffed by him. ""Touch me not"", he warns, and then loosens up, ""I'm not quite ready for this"". Who judges the wrong or right move here? Between the two of them there's an intimate perception we could call a haptic duel: a tension, an arousal, an uprising against the regime of the strictly visual. In fact, we could ironically take this diffident sanction and thwarted gesture as a call to arms, and a call to fingers. But it's a duet in which there is always a silent third person who changes the game. Two's company, after all, but three's a crowd.
About Dr Edward Colless
Dr Edward Colless is a Senior Lecturer in Critical and Theoretical Studies at the Victorian College of the Arts, University of Melbourne. Aside from education, he has in the past also worked in theatre, film, broadcasting and architecture, been a curator, occasionally worked as a travel writer, and dabbled in fiction—but mainly he writes art criticism. In this field he has been an arts reviewer for The Age and The Australian, and associate editor and features writer for Art Collector. He is currently editor of the journal Art+Australia, with its associated publishing program. He also shamelessly uses any opportunity to write on arcane topics, the more obscure the better: heretical theology, art historical marginalia, crypto-zoology, dark tourism….
About Dr Chantal Faust
Dr Chantal Faust is an artist, writer and Senior Tutor at the Royal College of Art in London, where she currently leads on the delivery of the postgraduate research programme in the School of Arts & Humanities. She completed her PhD at the Victorian College of the Arts, University of Melbourne in 2008. Her research interests focus on the scanner as a conduit for the study of visualisations of touch, of haptics, immediacy and blatancy, extending into a practice of works in video, performance, photography and painting. Recent exhibitions include Solitary Pleasures, Freud Museum, London (2018); Natur Blick, Koppel Project Hive, London (2018); Antipodean Emanations, Monash Gallery of Art, Melbourne (2018); and PUSH IT, Lychee One Gallery, London (2016). Faust's writing has been published in numerous catalogues and journals and she is currently completing a monograph on scanning. Faust is the editor-in-chief of the research journal PROVA and her first solo exhibition, Monster, was shown at CCP in 2006.
Simon Terrill is represented by Sutton Gallery, Melbourne.
This exhibition has been assisted by the Australian Government through the Australia Council for the Arts, its arts funding and advisory body; NETS Victoria's Exhibitions Development Fund, supported by the Victorian Government through Creative Victoria; and The Centre for the Study of the Networked Image, London South Bank University.