PAST EVENT
Sunday, 2:30 pm – 3:00 pm
August 18, 2019
Glacial Faces: James Geer in-conversation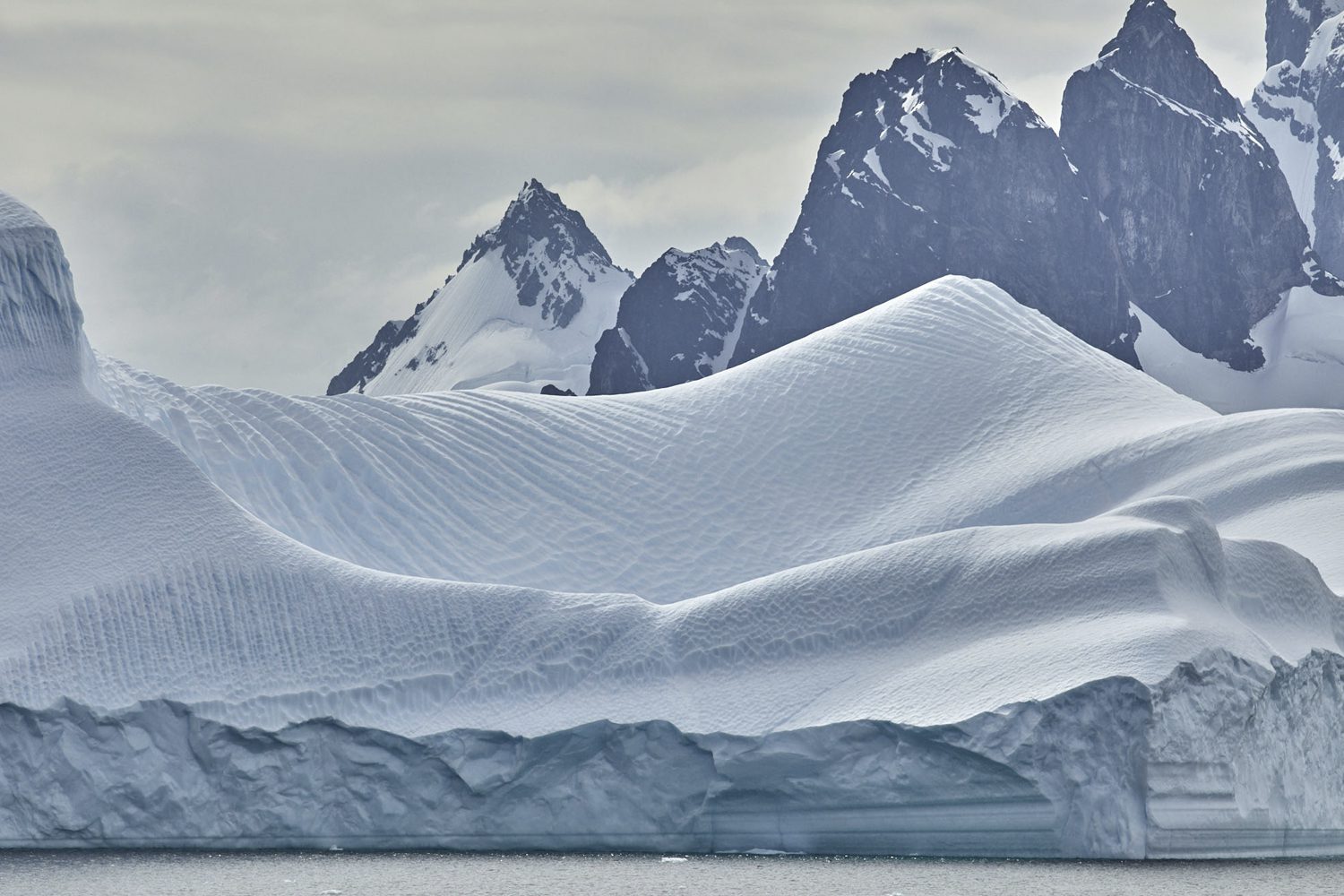 Join CCP and James Geer as they discuss his photographic practice. A noted portrait artist, Geer has photographed some of the world's most famous and influential figures, and his work has twice been recognised as a Finalist in the National Portrait Prize (2009, 2017), while in 2017 he was also a Finalist in the Martin Kantor Portrait Prize for his depiction of acclaimed Australian photographic artist, Bill Henson. His exhibited series, Berg, was produced during a two-week expedition to Antarctica, and James will discuss how he has approached his depictions of the ice as portraits, rather than landscapes.
James Geer has been captivated by photography since he first picked up a camera at age ten, a formative experience which set him on a course to a successful commercial photographic career. Having been commissioned by the most distinguished publications, advertising agencies, entertainment and corporate companies worldwide, his client list includes, Nike, Hermes, Lexus, Country Road, Levis, BONDS, Myer, Swisse, Jardan, Vogue Living, Belle magazine, Gourmet Traveller, Monocle, Quicksilver, Roxy, ANZ and NAB.
Balancing his commercial photographic work, James' personal output is often driven by his passion to document Australian lifestyle, and has been exhibited at various art galleries and museums internationally. Highlights include winning the Patrick Corrigan Acquisitive Prize for Ecuadorian Road at the 2006 Kodak Salon (Centre for Contemporary Photography); and solo exhibitions Deep (2010), Rising (2011), and Here Not Here (2017) staged in venues across Melbourne and Sydney. A background in design remains clearly evident in his clean and graphic style.
For the inaugural CCP Photo Fair, James presents his most recent body of work, Berg, which was developed during a two-week expedition at sea in Antarctica. James' approach was to photograph the icebergs not as landscapes, but to draw on his experience as a portrait photographer. Concentrating on the details, nuances and differing 'personalities' of each broken and floating piece of glacier, these works aim to show Antarctica as both powerful and fragile.
Describing his Antarctic experience as "a privilege", not only as a photographer, but also as a human being, James' connection with the ocean was strengthened. As a result, the series Berg aims to reflect not only the raw beauty of Antarctica he witnessed, but also to bring awareness to climate change and the rise in sea levels.