PAST EVENT
October 28 – October 29, 2023
CCP Portfolio Reviews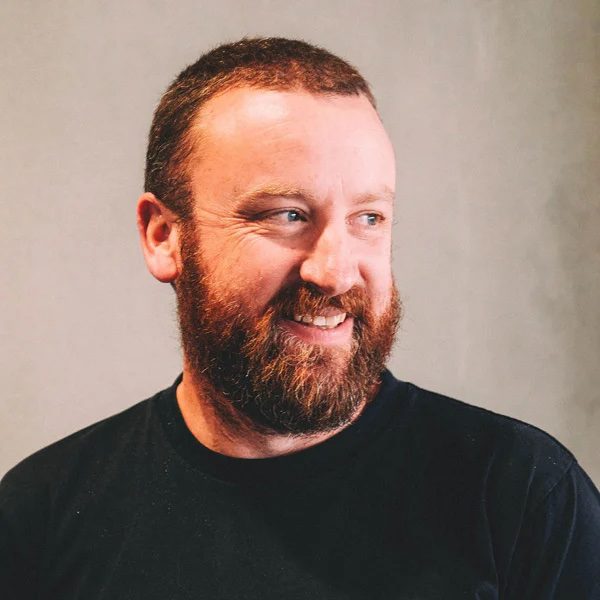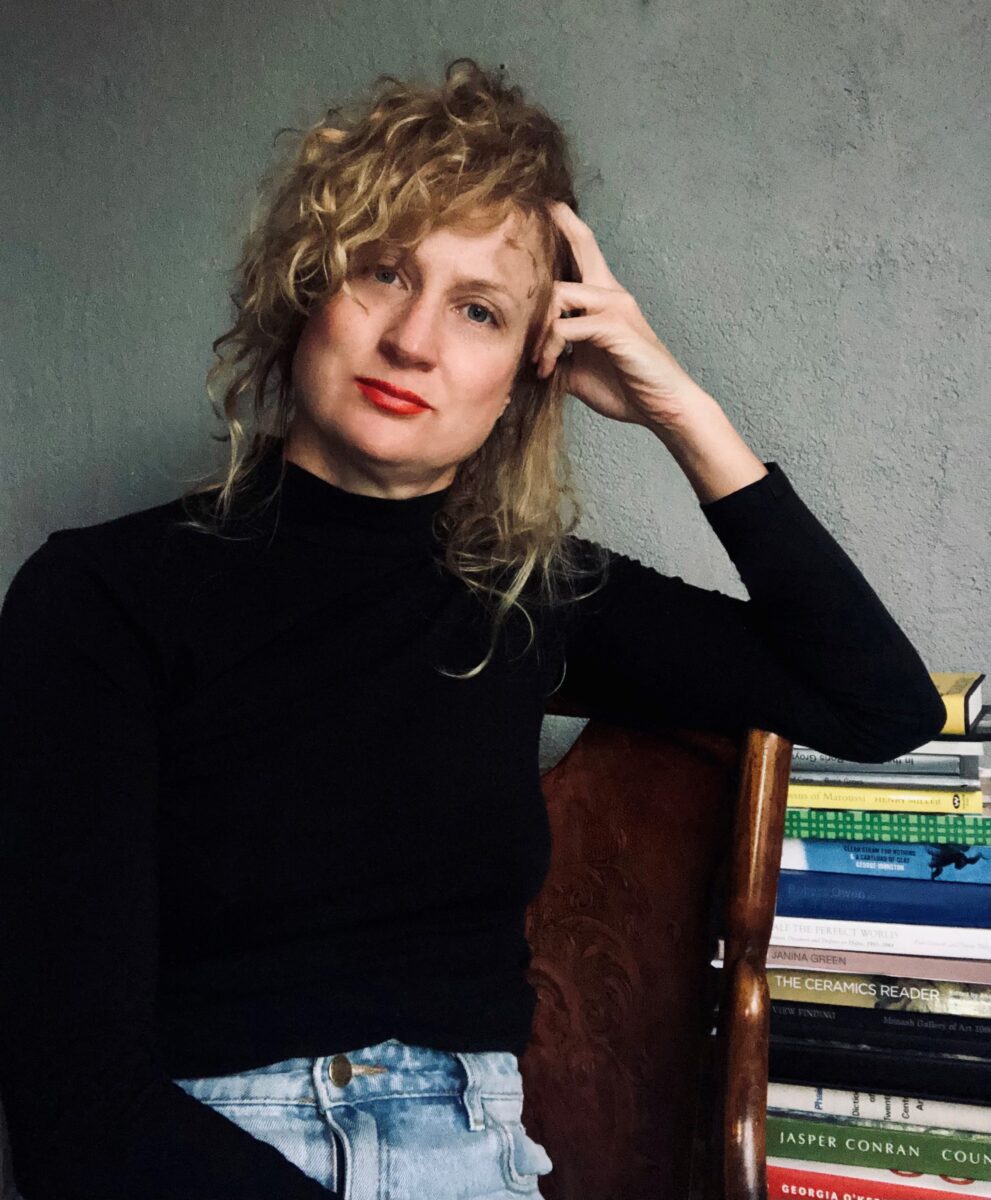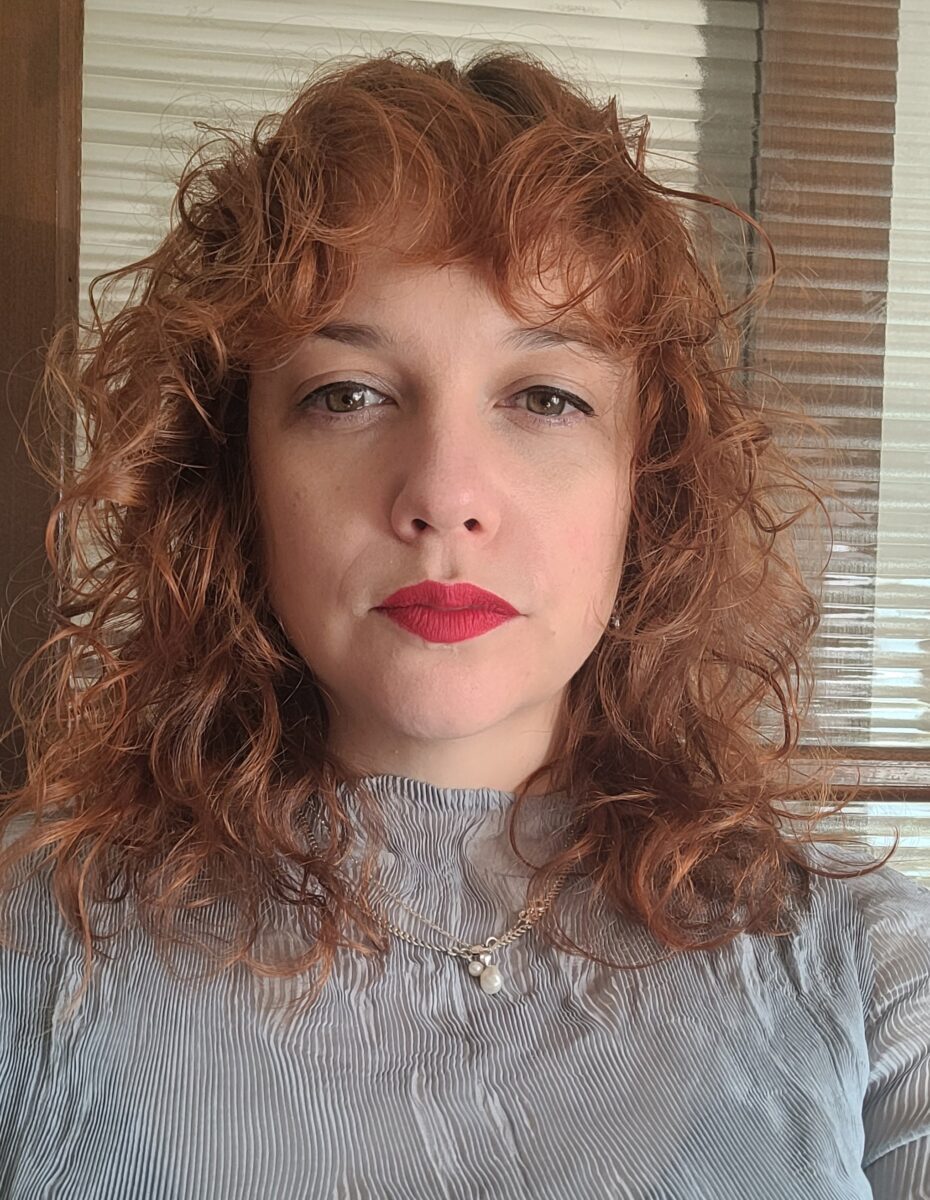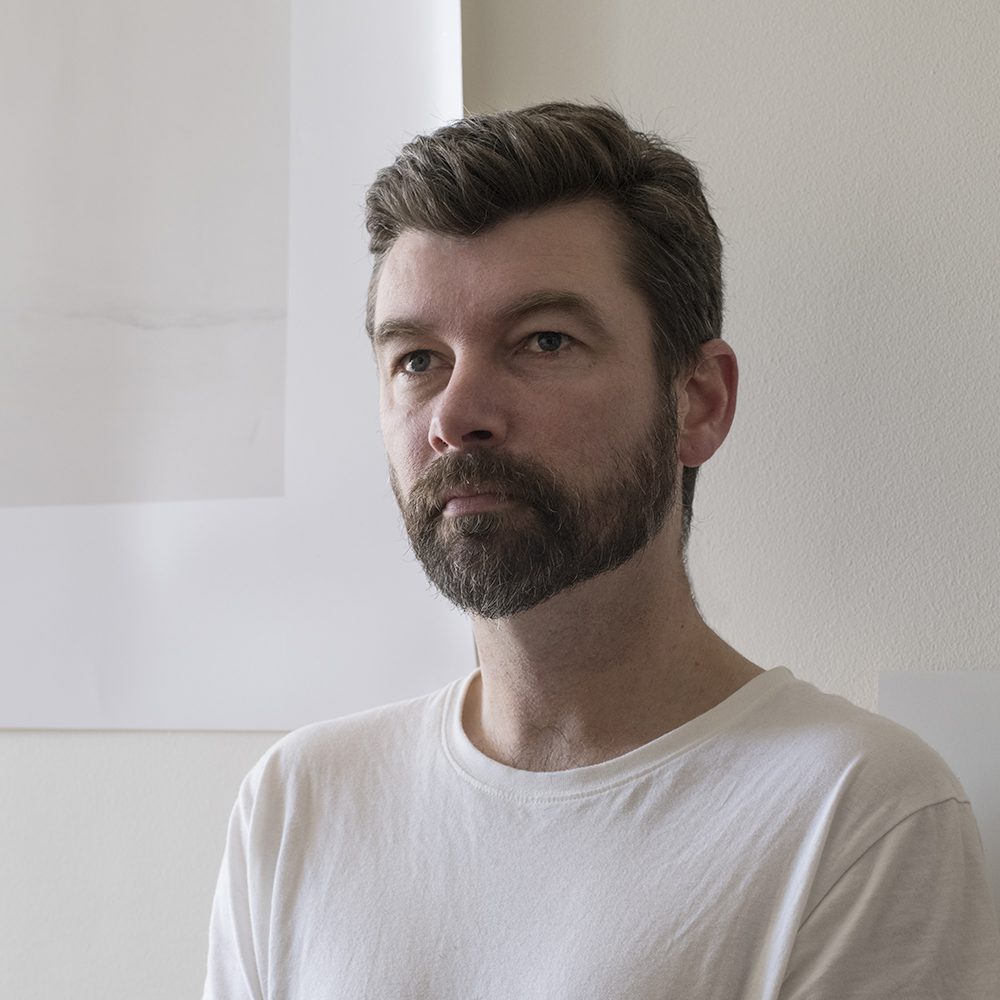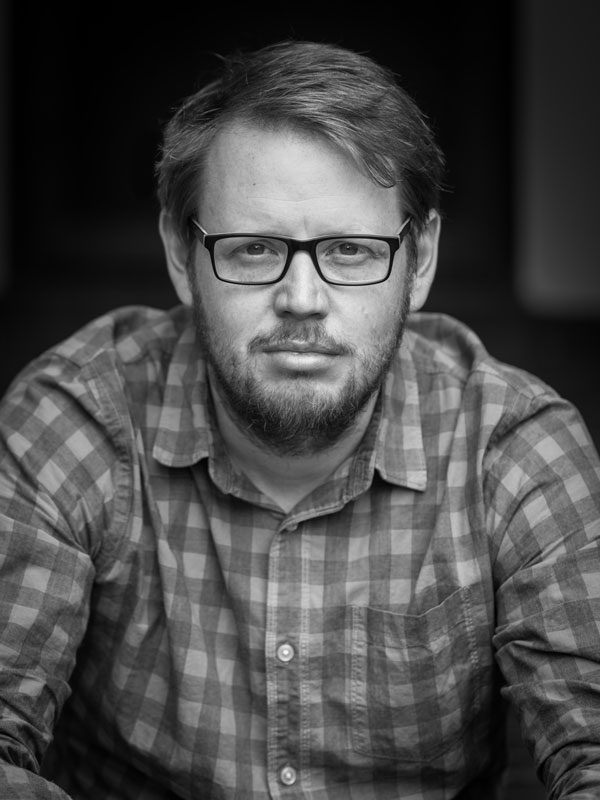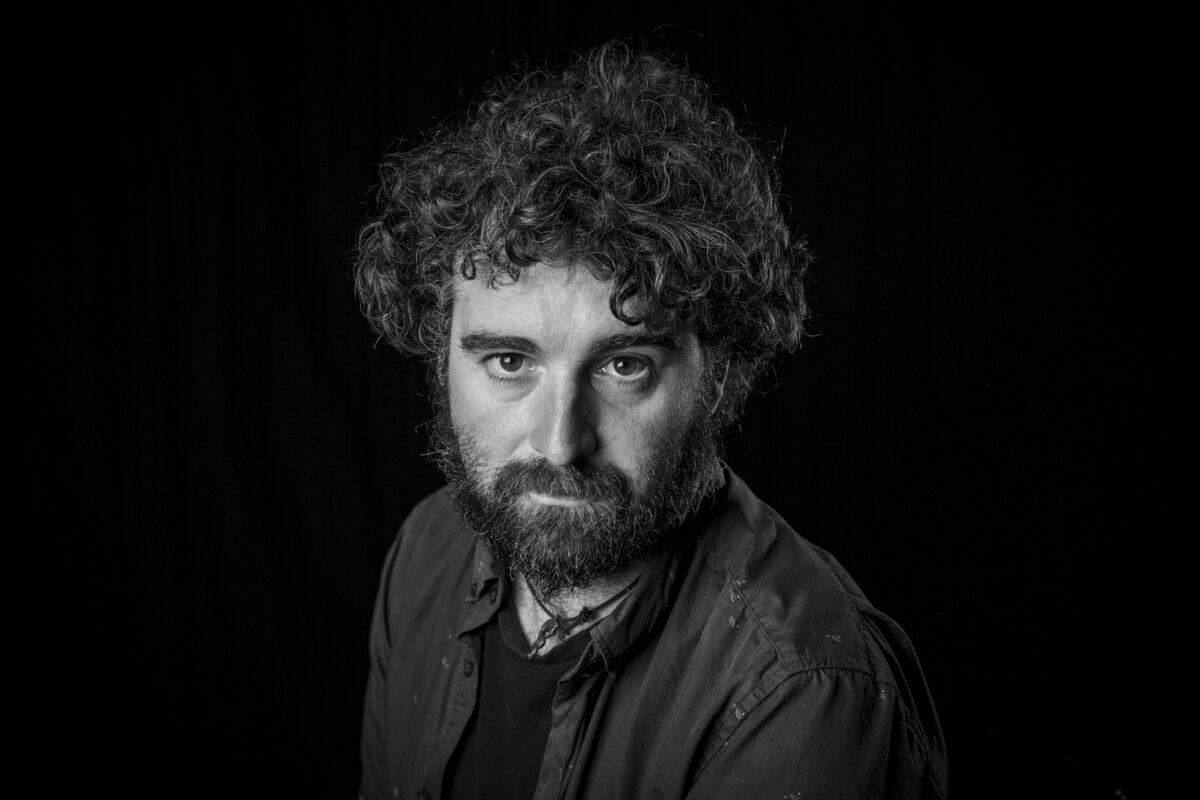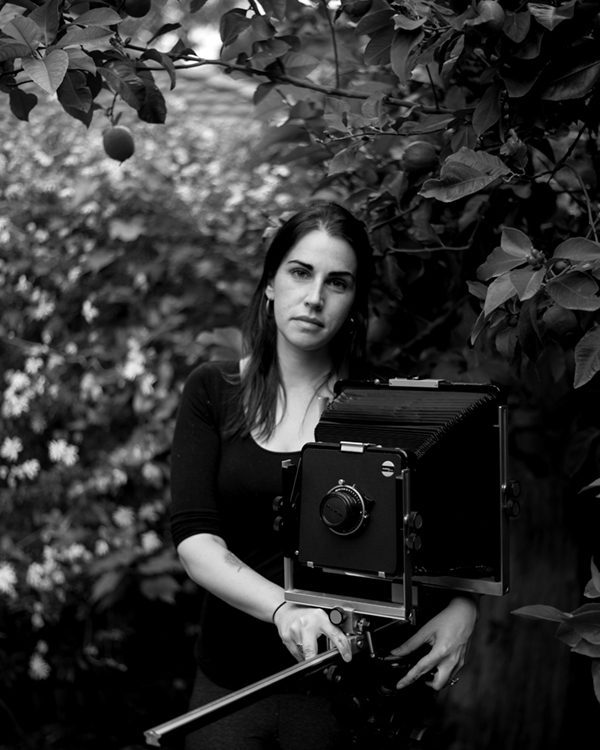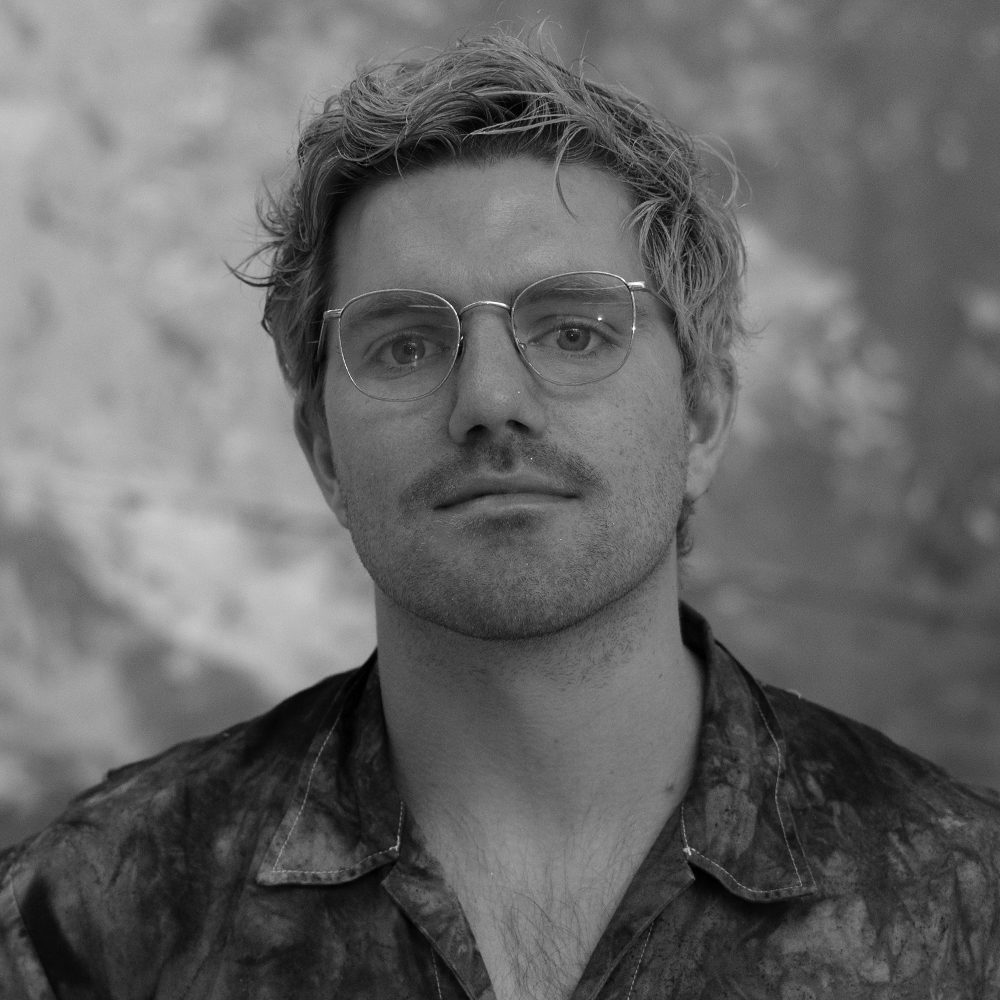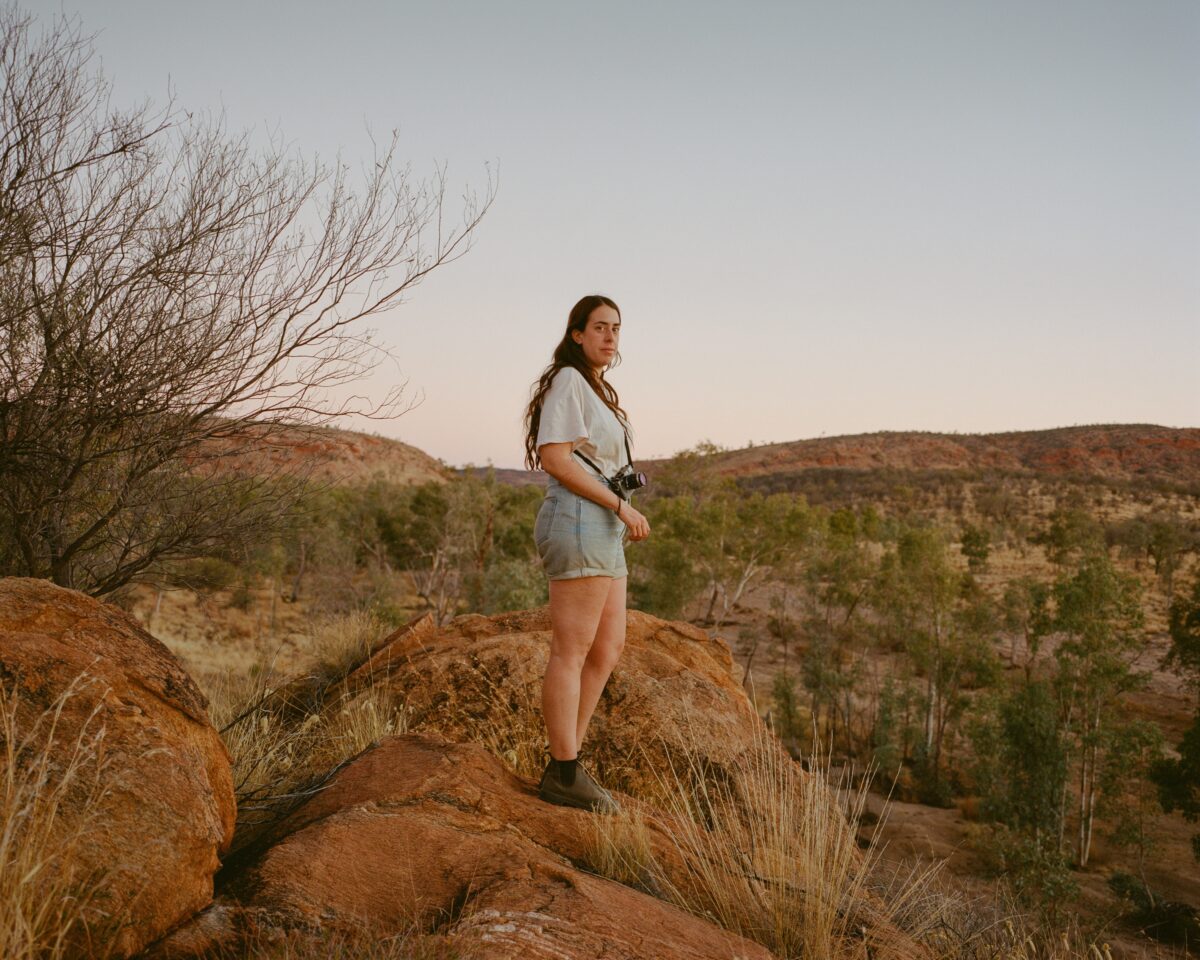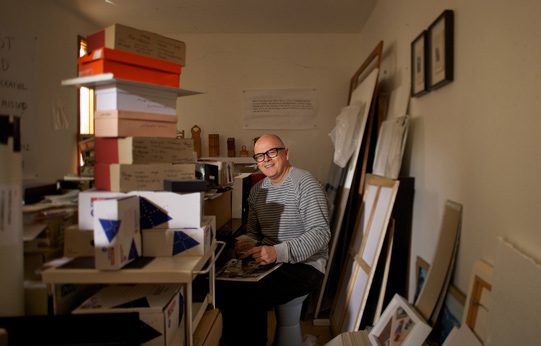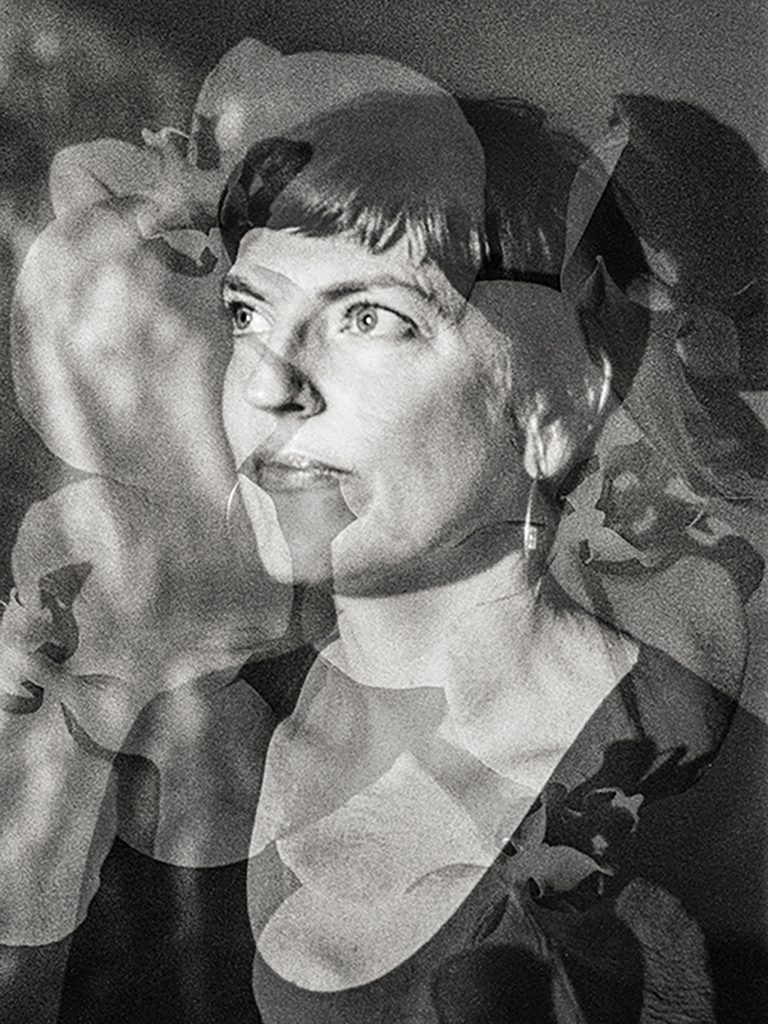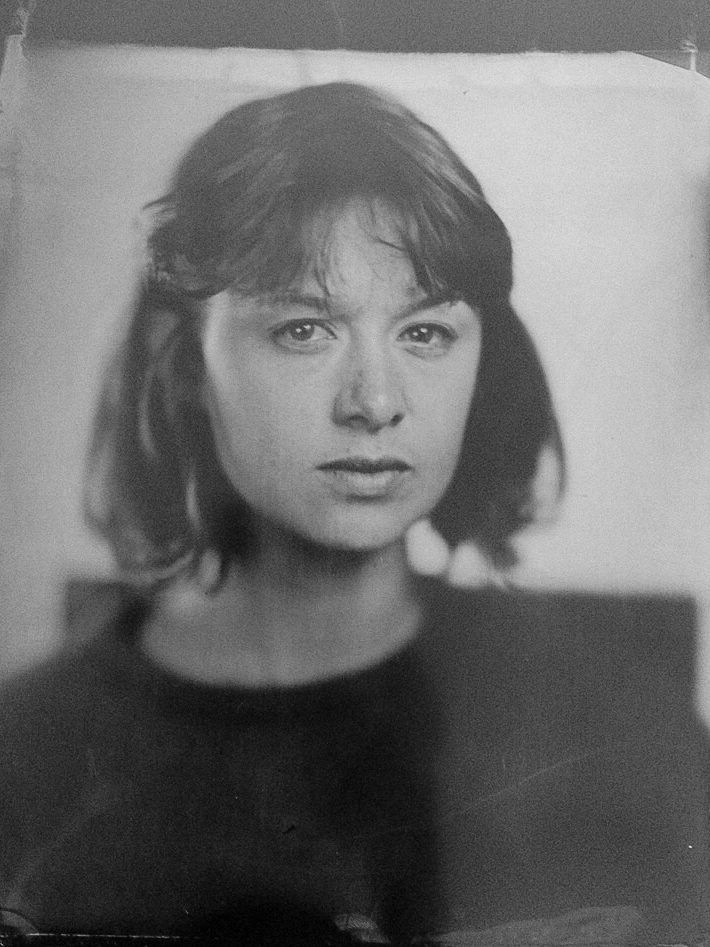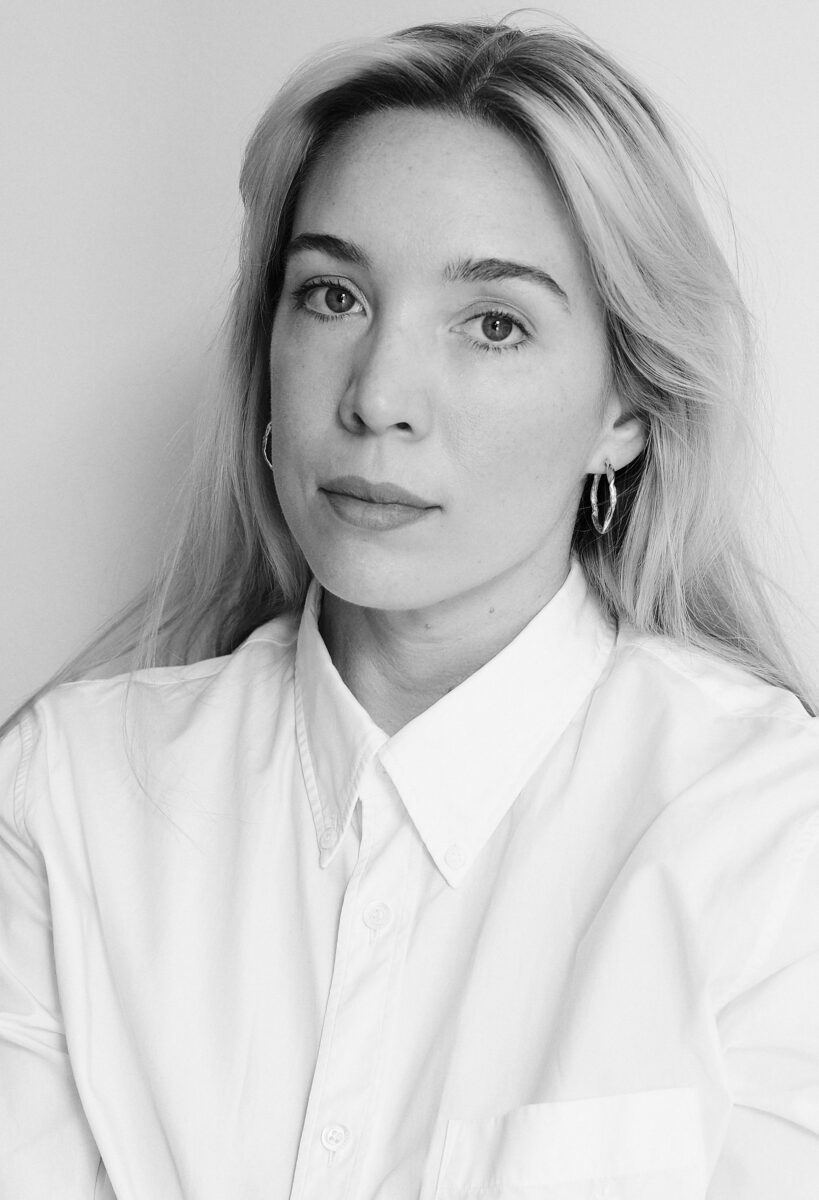 The Centre for Contemporary Photography is please to present two days of in-person portfolio reviews with leading experts in photography.
The reviews will give you the opportunity to discuss your work and ongoing projects with artists, curators, directors, academics and publishers over a 20 minute session. The reviews give you the opportunity to network, receive feedback and discuss pathways forward.
Please note: 
Reviews are held in-person at the Centre for Contemporary Photography
---
These in-person session will be held on:
Saturday 28th October (11am – 1pm) – Session 1 SOLD OUT
Saturday 28 October (2pm – 5pm) – Session 2
Sunday 29 October (11am – 1pm) – Session 3
Sunday 29 October (2pm – 5pm) – Session 4
You will have the opportunity to book between 1 and 6 reviews per session.
Please bring the work you wish to discuss in an easily viewable format: physical prints, a portfolio or laptop. Please do not bring your work on a phone.
Please ensure you are available to arrive on time to your allocated slot/s. We will not be able to reschedule your session if you are late.
---
Prices
$20 per review | CCP members receive a 10% discount *
*Discount will be applied automatically at check out when logged into your account
Following booking, you will be sent an email asking you to list your three preferred reviewers. CCP will endeavour to match you with your preferences. When selecting your session, please be mindful of the reviewers available for that session. We cannot make changes to your booking if your preferences are not in the session you selected.
Please Note:
As we have finalised the session schedules we cannot accept cancellations/refunds. 
Session Schedule
Reviewer Biographies
Daniel Boetker-Smith (Director, CCP)
Daniel is the Director of the Centre for Contemporary Photography. He was previously the Dean of Studies at Photography Studies College, Melbourne, and lectured on photography for 18 years in the UK and Australia. He has curated exhibitions and managed photographic events in Australia, Singapore, Malaysia, Indonesia, India, Aotearoa New Zealand, Ireland, UK, USA. He regularly writes for a variety of print and online art/photography publications – Foam (Netherlands), British Journal of Photography (UK), Vault (Australia), Voices of Photography (Taiwan), Photoeye (USA), Lens Culture (USA), 1000 Words (UK), GUP Magazine, and others. Daniel is also the Founder of the Asia-Pacific Photobook Archive (est.2013).
Torika Bolatagici (RMIT)
Dr Torika Bolatagici is a multidisciplinary artist working in photography, video, installation, publication, and curation. Her work has been exhibited in San Francisco, New York, Miami, Taiwan, Mexico City, Yogyakarta and throughout Aotearoa New Zealand and Australia. She is a Lecturer in the Bachelor of Arts (Photography), and Master of Photography at RMIT University.
Rikki Bunder (Collarts)
Rikki spent more than a decade as a professional commercial advertising photographer, working for a variety of national and international clients, including as an automotive photographer for some of Australia's leading advertising agencies and automotive companies. Following this, he made the permanent move into creative education. For the last decade, he has worked in a number of roles including Program Manager/Lecturer for CATC design school, now part of Laureate Australia, Curriculum Designer/Senior Lecturer for SAE Institute and Program Manager – Photography at Collarts. He has extensive leadership and educational experience across a wide range of creative disciplines including photography, film and design. In addition to his photography and teaching roles, Rikki is a practising fine artist. He works in a number of different mediums and his work is held in private collections throughout Australia. He holds a Bachelor's degree in Photography from James Cook University and a Master of Fine Art with Distinction from RMIT Australia.
Angela Connor (Museum of Australian Photography)
Angela Connor is Senior Curator at the Museum of Australian Photography. She is Editor of the major artist monograph Robert Owen: a book of encounters, published by Perimeter Editions and launched at Heide Museum of Modern Art (2021) as part of a survey exhibition. From 2019-2022, she was on the curatorial board of the Kyneton Contemporary Art Triennial, commissioning artists to make context sensitive work that explored place and community.
Jo Duck
Jo Duck is a fine art and advertising photographer. Inspired by all things camp, joyful, and absurd, Duck's work radiates an optimism that contributes to a distinctive style. One that is simultaneously strange and heartwarming. Duck has exhibited work at CCP (Mel), Stedelijk Museum (Amsterdam) and Design Museum Holon (Israel).
Elizabeth Errol (ARC ONE Gallery)
Elizabeth Errol is an independent curator and arts worker based in Naarm/Melbourne, and Associate Director at ARC ONE Gallery. She has held positions including Programs Curator at Australian Print Workshop (2020-2022); Gallery Manager at ARC ONE Gallery (2018-2020); worked in the Australian Art Department at the National Gallery of Australia (2016-2018); and serves on the Board of Directors at Blindside (2022-present).
Kristian Häggblom (Photography Studies College)
Dr Kristian Häggblom is a Naarm-based artist, academic, curator and photobook collector whose interests include conceptual documentary and experimental curation. He has worked extensively in Japan, undertaken an Australia Council for the Arts artist-in-residence and recently co-initiated an exhibition/symposium in Kuwait titled Speculative Horizons.
Allan Hill (RMIT University)
Dr Alan Hill is a photographer living on unceded Wurundjeri Country where he is a Lecturer and Program Manager in Photography at RMIT University. His personal photographic work is primarily concerned with the politics of public space while his broader research interests revolve around the (re)consideration of documentary photography as a civil practice.
Christopher Hopkins 
Chris Hopkins is a freelance photojournalist based in Australia. Published in Al Jazeera, The New York Times and The Guardian he is a two time Walkley winner and twice a finalist in the National Photographic Portrait Prize. Internationally Chris has been recognised by POYi and the Festival della Fotografia.
David Ashley Kerr (Latrobe Regional Gallery)
David Ashley Kerr (b.1986, Yarram, Australia) is a curator, writer and trained photomedia artist. David has played an active role in arts development in Melbourne (Naarm), and in central and eastern Europe. David is currently senior curator at Latrobe Regional Gallery in Brayakaulung country on Gunai-Kurnai land in Gippsland, Victoria.
Catlin Langford (Curator, CCP)
Catlin Langford is a curator, writer and researcher, specialising in photography. She is currently Curator at the Centre for Contemporary Photography in Melbourne/Naarm where she recently curated exhibitions on Pixy Liao, Odette England, Miriam Charlie, Ying Ang and Lisa Sorgini. Independently, she has curated exhibitions for Photolux Festival, Photo Oxford and Curatorial. She was previously the inaugural Curatorial Fellow in Photography, supported by The Bern Schwartz Family Foundation at the Victoria and Albert Museum and has held positions at the Royal College of Art, Guildhall School/Barbican and the Royal Collection Trust. She has spoken about art, photography and visual culture at numerous international organisations, including the University of Oxford, National Galleries of Scotland and The Photographers' Gallery, and has written for a range of publications including '1000 Words', 'Source' and 'Amateur Photographer'. Her debut publication 'Colour Mania: Photographing the World in Autochrome' (Thames & Hudson/ V&A) was released in 2022.
Laura Lantieri (Heide Museum of Modern Art)
Laura Lantieri is a curator, writer and arts manager with over a decade of experience in the museum and gallery sectors in Australia and the UK. She is currently Associate Curator at Heide Museum of Modern Art, Melbourne.
Morganna Magee (Tall Poppy Press)
Morganna Magee is a photographic artist and educator. Her practice explores human relations to the more than human world using traditional photographic practices in non traditional ways. Her work has been awarded and exhibited both nationally and internationally recognised by institutions such as The British Journal of Photography, The National Portrait gallery Australia and Miami Art week. She is part of Tall Poppy Press with Matt Dunne. She regularly is commissioned for editorial and large-scale community arts projects.Her images have appeared in The New York Times, The New Yorker, The Guardian, The Age, Art and Australia magazine amongst others
Brendan McCleary (PHOTO 2024)
Brendan McCleary is the Curator at Photo Australia, and part of the team curating PHOTO 2024's outdoor program. He has worked with artists such as Cindy Sherman, Paul Mpagi Sepuya, Thandiwe Muriu, Mohamed Bourouissa and Vasantha Yogananthan at PHOTO 2022, and Zanele Muholi, Hoda Afshar, Brook Andrew and Maree Clarke at PHOTO 2021. Previously he worked as a Producer for MPavilion, stage managed events for White Night Melbourne, Dark Mofo and Melbourne Music Week, and in 2017 worked for the Australia Pavilion at the Venice Biennale. As an independent curator, Brendan has worked with a number of Australian and international artists including Carolee Schneemann and Allora & Calzadilla. From 2012-16 Brendan was the Gallery Manager of artist run space SEVENTH Gallery.
Pippa Milne (PHOTO 2024)
Pippa is the Associate Curator for Photo Australia. She has been working with photography for over a decade and was previously Senior Curator at MGA (now MAPh) (2018-2022) and Curator at Centre for Contemporary Photography (2015-2018).
Daniel Palmer (RMIT University)
Daniel Palmer has been written about, taught and curated photography for over twenty years. He is a Professor in the School of Art at RMIT University, and his books include Installation View: Photography Exhibitions in Australia 1848–2020 (Perimeter Editions 2021, written with Martyn Jolly, and Photography and Collaboration: From Conceptual Art to Crowdsourcing (Bloomsbury 2017).
Sarah Pannell (Hillvale)
Sarah Pannell (b. 1988, Melbourne, Australia) is an Australian photographer whose work concerns culture, landscape, tradition and community. Sarah works a commercial and documentary photographer, has exhibited multiple bodies of work including two solo shows and has a love for the photo-book medium. Sarah has been part of the Hillvale team for 9 years and is currently their gallery co-director, helping curate and develop their artist program.
Patrick Pound 
Patrick Pound is an artist based in Merri bek, Melbourne. In 2017, 'Patrick Pound: The Great Exhibition' was staged at the National Gallery of Victoria, curated by Maggie Finch. Recent international exhibitions include: 'A Trillion Sunsets: A Century of Image Overload', curated by David Campany, ICP, New York, 2022; 'The Lives & Loves of Images', curated by David Campany, Kunsthalle Mannheim, Germany, 2020; '?Déjà vu?', curated by Susan Bright, Museo Lazaro Galdiano, Madrid, Photo Espana, 2019; 'Patrick Pound: On Reflection', City Gallery, with Te Papa Tongarewa Museum and National Gallery of New Zealand, 2018, curated by Aaron Lister. He has held over 50 solo exhibitions and his work is held in public galleries in Australia and Aotearoa, New Zealand. He also writes on photography and is the Chair of the CCP Board.
Michaela Skovranova
Michaela Skovranova is an Australia-based artist working in the field of photography and film. Michaela's work has focused on capturing intimate environmental and human stories featured in National Geographic, The New York Times, TIME magazine and more. Michaela is a National Geographic expert and an OM System Ambassador.
Harriet Tarbuck (Photography Studies College)
Harriet Tarbuck is a photographic artist, curator, educator and business owner living in Naarm / Melbourne. Harriet is a Co-Founder behind Photo Collective, an organisation dedicated to finding meaning and knowledge through photography. Through these initiatives, Harriet spends her time fostering inclusive and diverse community engagement projects.
Susan Van Wyk (National Gallery of Victoria)
Susan Van Wyk is the Senior Curator of Photography at the National Gallery of Victoria. Since joining the NGV, she has worked on more than seventy exhibitions of Australian and international photography. Recent exhibitions include Olympia: Photographs by Polixeni Papapetrou, and Photography: Real & Imagined. Over a thirty-year career Susan has written numerous catalogues, contributed to and journals on photography and, she is the author and editor of several books on photography including the 2023 publication, Photography: Real & Imagined.
Stephanie Rose Wood (Photography Studies College)
Stephanie Rose Wood is a Naarm/ Melbourne-based British collaborative, community-centred storyteller (and question asker). Her work enables narrative expression through documentary photography and education. Her creative practice is research-driven and explores the complex interconnections between community, ritual, and the psychology of belief. Stephanie documents the communities around her, discovering stories that are hidden in plain sight. She has an interest in the relationship between photography and text and adapting modes of storytelling across different platforms and audiences. Stephanie is the Undergraduate Course Convenor of the Bachelor Degree at Photography Studies College (Melbourne) and teaches documentary photography.
Ilsa Wynne-Hoelscher Kidd
Ilsa is a multi-award-winning photographer and director and has built a deep foundation from which to create meaningful narratives through considered processes. Her technical and creative approach spans a skillset in photography, and filmmaking, informed by research and personal experience. She is currently finalising two photo-books, 'Nunez' (self-published, 2023) and 'Twelve Moons' (published by Mess Books, 2024). Ilsa is commercially represented by Sam I Am Management and has works available through No Vacancy Gallery.