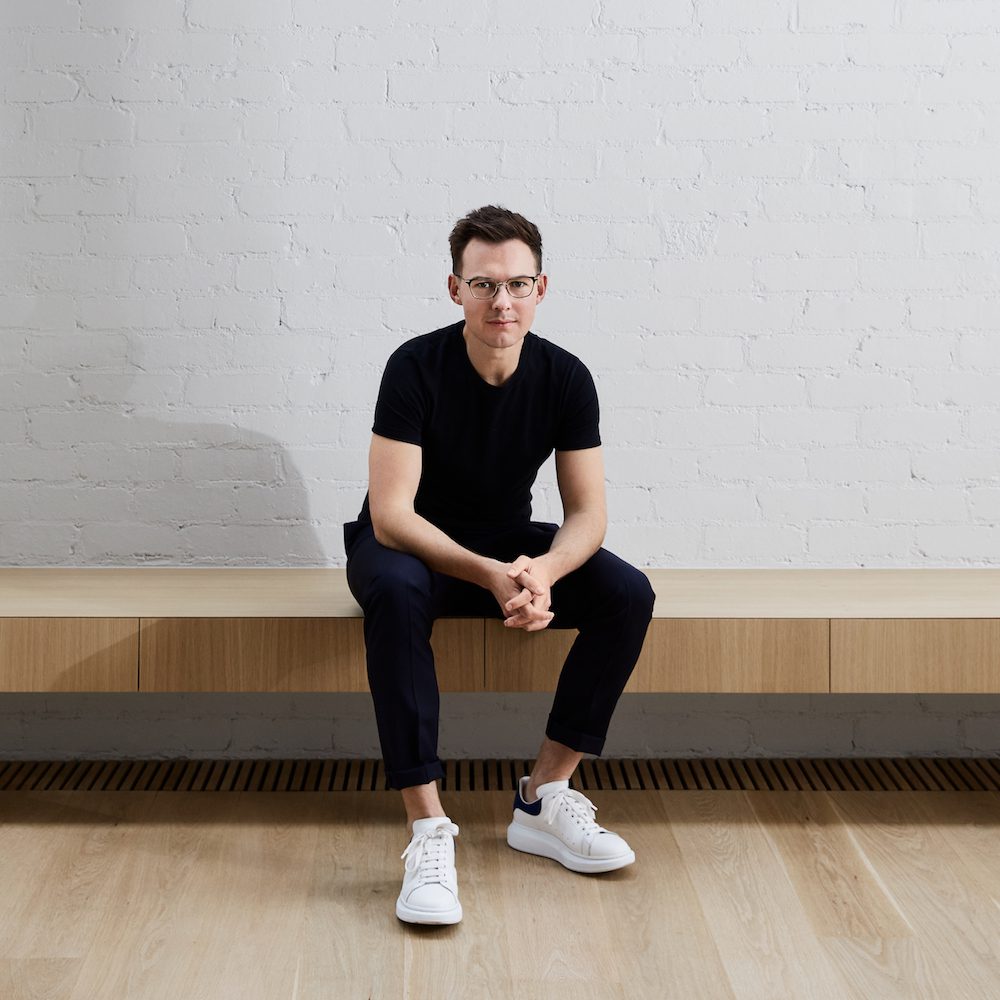 CCP welcomes Neil Hugh Kenna
Neil Hugh Kenna is a Melbourne based brand and marketing strategist and the founder and director of Neil Hugh Office, a brand strategy and marketing consultancy that specialises in design across the worlds of interiors, architecture, furniture, lighting and property.
Following nearly a decade of international brand management, Neil has explored his passion for design by consulting to some of Melbourne's leading design practices. By 2016 he had established his eponymous marketing office, with a vision for "elevating the value of design through brand strategy and marketing".
Joining the Board of the Centre for Contemporary Photography (CCP), Neil brings his expertise and passion for photography. In the following interview, CCP Curator Jack Willet speaks with Neil about his relationship to the medium, its role in his professional field, and the role marketing and design can play for art and artists.
JW
Welcome to CCP, we are thrilled to have your expertise added to our board of passionate advocates for the arts and photography. What made you want to get involved with CCP?
NHK
I believe in the importance of CCP and organisations like it. Be it providing a platform for artists, furthering education, encouraging discourse, or even simply offering inspiration, respite and escape, CCP is a vital contributor to, and facilitator of, community. As someone who has enjoyed the privilege of visiting and experiencing galleries and organisations like CCP both near and far, I've reaped the benefits and am keen to draw on my own expertise as a means of support.
JW
Are you a collector yourself? It would be great to hear about the types of art you collect and if there are particular works that resonate with you especially?
NHK
Collector is a bold term, however I certainly have my favourite pieces. My most recent acquisitions include a work by sculptor Chandler McLellan. Chandler is an emerging artist based in Wyoming whose background is in archaeology. I really believe in him and his work. I'm also awaiting delivery of a work by NY based Danish photographer Marcus Nilsson that depicts the end of what I imagine to be a truly fantastic dinner party. It captures a table strewn with empty bottles, red wine stains and a general riot of fun. It's beautiful in its chaos and in imagining what was. I plan on hanging it in my dining room to inspire many a fun evening. Marcus was introduced to me by my good friend and fellow Dane in NY, photographer Mikkel Vang. Speaking of photographer friends, I also own two abstract landscapes by Brooke Holm who now resides in NY, but many Melburnians will know from her time living in Melbourne.
JW
Given our current state of intermission, seeing us unable to experience art and photography — as well as design and architecture — first hand, how have you been finding creative inspiration?
NHK
Throughout lockdown I've been finding creative inspiration in reading. Recently I've been engrossed in 'Design as an Attitude' by UK based design critic and author Alice Rawsthorn, which incidentally I ordered online via Bookshop by Uro, a nearby neighbour of CCP at Collingwood Yards. Something I speak a lot about professionally is "the value of design" and Alice literally and figuratively wrote the book on the topic. I also listen to a lot of podcasts, finding inspiration in other peoples' stories and experiences.
JW
Your company, Neil Hugh Office, specialises in brand strategy and marketing, with a focus on design. What are the most important roles that photography plays in these strategies?
NHK
We simply cannot do our job without photography. In fact "invest in photography" is at the top of our list of recommendations when speaking with prospective clients. We work with businesses "that share our value of design", however this advice applies across all categories. Without photography it's impossible to tell our clients' stories. We're fortunate to work closely with many commercial photographers who specialise in interior design and architecture and it's certainly one of the most enjoyable elements of brand strategy and marketing.
JW
Given your insights, could you offer one piece of advice to artists and photographers about how to best present themselves to the larger institutional and commercial art worlds?
NHK
I would encourage all artists and photographers to consider the story they want to tell. Storytelling is about capturing the imagination, and whether we're artists or not, we're all shaped by our experience. Naturally, many artists draw on their lived experience, their childhood, their culture, their passions or their politics to inform their work – and sharing that story, that experience, can set you apart whilst elevating the understanding and inherent value of your work.