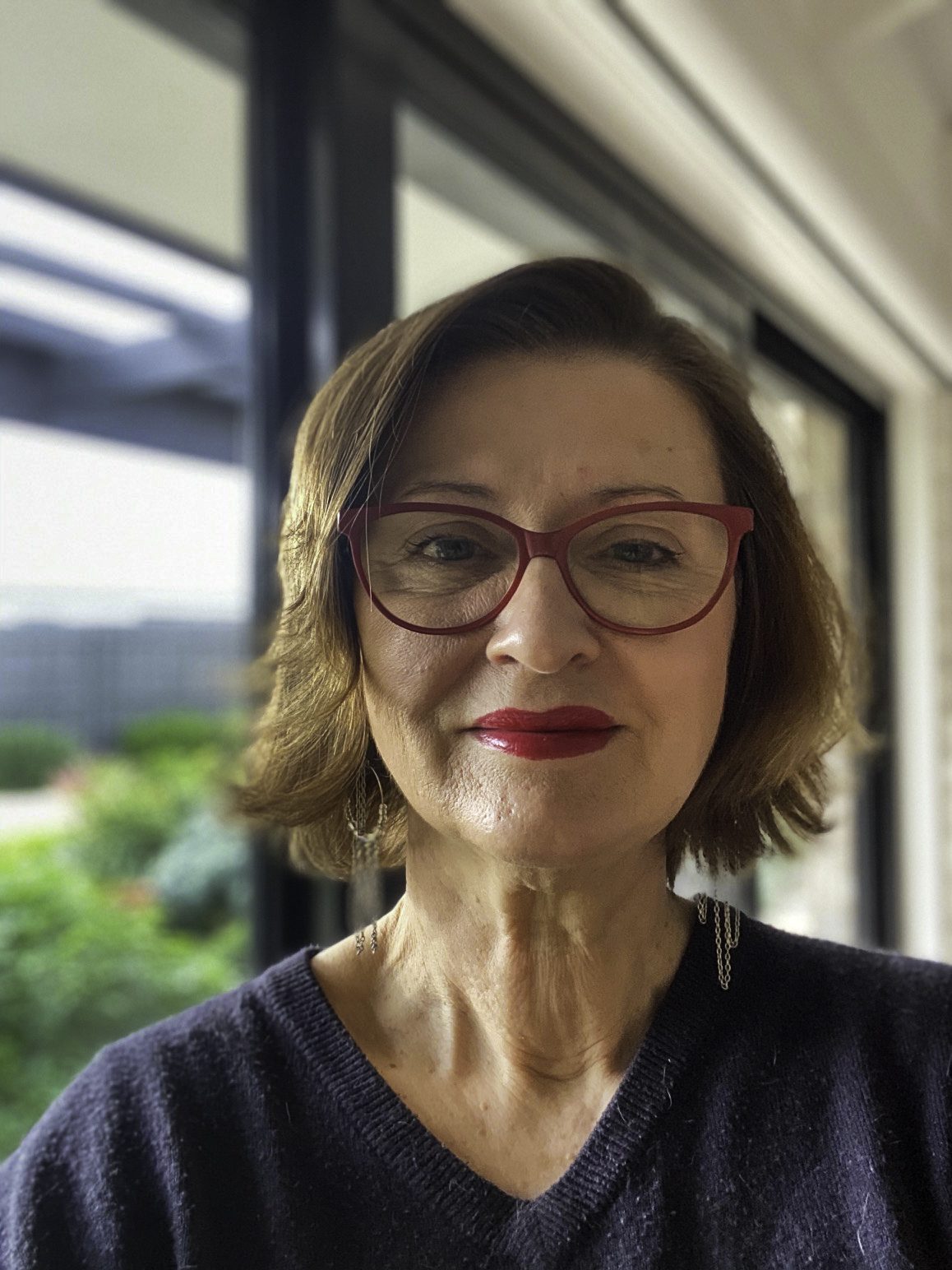 CCP welcomes Isobel Crombie
Isobel Crombie began her career at the National Gallery of Australia, and from 1988 to 2012 she was Senior Curator of Photography at the National Gallery of Victoria, before being appointed to the role of Assistant Director.
Running alongside Isobel's impressive and formative career across some of Australia's most prominent institutions is a long-standing relationship with the Centre for Contemporary Photography (CCP), which also had its start in 1988.
In 2020, The Board of CCP jumped at the opportunity to have Isobel bring her insights and experience to the team. Below, CCP Curator Jack Willet speaks with Isobel about her role in contemporary photography in Australia, her relationship to CCP, and being a 'gun for hire'.
JW
It is a privilege to welcome you to the Centre for Contemporary Photography (CCP) and have your unique and reputable perspectives on art and photography join our Board. What made you want to get involved with CCP?
IC
Thank you Jack. I am really excited to be part of an organisation that I have admired throughout its history. I particularly love how connected and responsive CCP is to the photographic community and how it has 'discovered' and sustained artists at the start of their careers. It is why I was delighted to accept the invitation to be involved….and, also, for the purely selfish reason that I love looking and thinking about photography.
JW
You opened the exhibition The Thousand Mile Stare at CCP's first iteration, the Victorian Centre for Photography, in 1988, an exhibition that included artists like Ponch Hawkes, Bill Henson, Wolfgang Sievers and Ruth Maddison — who opens CCP's 2021 exhibition program with a major new presentation. This exhibition was a survey of photography from the period (and 25 years prior), if we were to do a survey of photographic practices today, what do you think would be the most pivotal concerns photographers would speak to?
IC
It is rather startling to consider that I have been involved (on the sidelines) with the CCP for that long! As you say, some of those photographers highlighted in the 1988 show are definitely still practicing and producing great work but there has, of course, been a rise in a new generation with different concerns. Digital photography brought a real shift in how the medium is considered and I see many contemporary photographers for whom interrogating the dynamics of 'seeing photographically' is paramount. It is good, also, to observe that documentary practices are also back into favour, and photographers are using the medium for social reasons: exploring environmental problems, gender issues and (to some degree) political concerns. And, there is always a committed group for whom photography offers a way to connect to their inner worlds in various ways.
JW
Having spent over 30 years at the National Gallery of Victoria, first as Senior Curator of Photography, then Assistant Director, no doubt you have worked on a number of memorable exhibitions, but is there one that always comes to mind first?
IC
Actually, I go back even further having started in the newly formed Department of Photography at the National Gallery of Australia in 1979! I have been so fortunate to have had a career with enormous opportunities and I can honestly say that every exhibition that I worked on gave me insights and pleasure. In recent years I would single out being part of the NGV team that helped organise Melbourne Now and the first Triennial – both enormous exhibitions that I feel very proud to have been involved with. As you can tell, it is hard to identify just one show – but if I was pushed I would have to say it was working as the Curator with Bill Henson on the Venice Biennale exhibition of 1995. It was my first overseas exhibition, and notable in every way!
JW
Alongside working directly with the concepts presented within the work of artists and photographers, did you ever have common references or themes that influenced the exhibitions you worked on? How did they weave into the exhibitions?
IC
Curators at State Galleries are, to some degree, 'guns for hire'. They need to be even handed in presenting aspects of the history of photography. There is a place, of course, for personal input and ideas but not to the extent that you develop a curatorial 'look' that dominates every show you do. I can say that one interest for me privately has always been how photography and society intersect. That was something I explicitly explored (along with Curator Elena Taylor) with photography and other media in the show Brave New World: Australia 1930s and I dare say that it influenced some of my choices in other shows too.
JW
Do you have one piece of advice you would like to share with our artistic and photographic audience when it comes to creating and presenting their work?
IC
Please yourself, not others! It is enormously tempting to succumb to fashion but it invariably takes you away from what is unique about your own practice, and is not what sustains attention ultimately anyway.