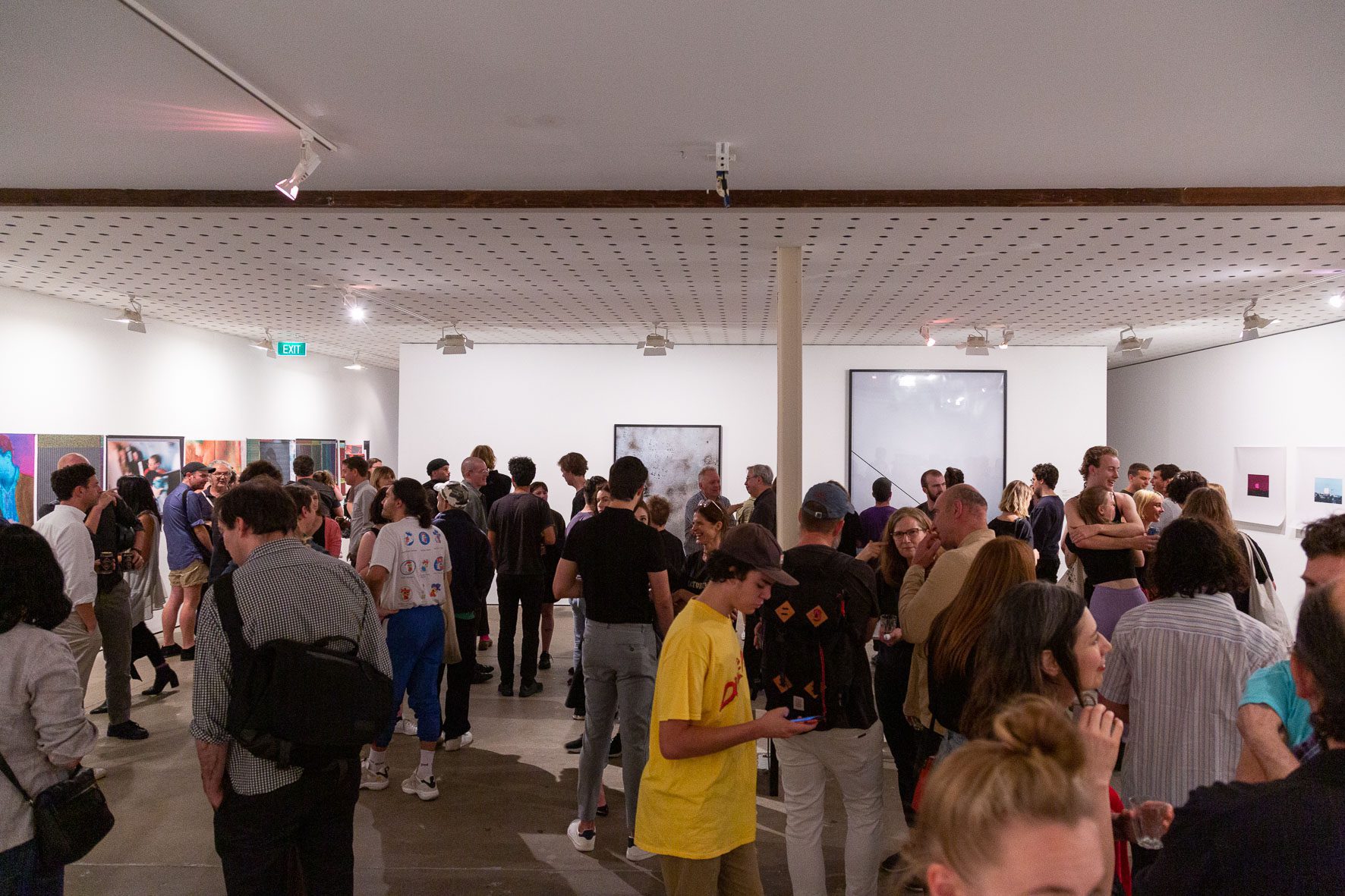 A sustainable workforce for CCP
Centre for Contemporary Photography (CCP) is committed to amplifying the voices, ideas and actions of the artists we work with. We are committed to presenting the best photographic practice and sharing its understanding to our communities here in Melbourne and around Australia. To do this we need to be an organisation that is strong, resourceful, and able to adapt. To achieve these goals CCP is undergoing a period of transition that will ensure our organisation has a sustainable future, and continues to honour the voices of the artists we work with.
Through the significant changes from 2018 – 20 CCP has been on a course of renewal, experimentation and testing what it is to discuss, present and champion photography. Our team has changed but the core principles of the organisation have remained and we continue to honour the work of our founders. Since that time we have been continuing the work to make CCP financially sustainable in increasingly difficult times and to build on our legacy as the leading public gallery presenting contemporary photographic practice in Australia.
To achieve these last two goals CCP has embarked on a new change to our organisational structure and how we deliver our artistic program. With our eyes on the future and our desire to be strong, resourceful and adaptable, our team will change again. This has been a process of great reflection and to ensure CCP remains financially sustainable during difficult times.
It is with deep regret that CCP has had to make the decision to restructure our staffing model. With the loss of both the Curator of Exhibitions and the Curator of Engagement CCP is currently developing a new curatorial role to deliver both streams of our artistic program in a way that is sustainable going forward. These difficult decisions have been undertaken so CCP can return to welcoming our community in our iconic home in Fitzroy in the near future and for years ahead.
During these challenging times, as all galleries have been forced to lose their direct interaction with their community, we are facing unprecedented conditions and our hand has been forced to make some difficult decisions. These decisions we believe will allow CCP to reopen to the public once the current restrictions ease and uphold the standard of programming and community engagement for which CCP is renowned.
Adam Harding
Director
Centre for Contemporary Photography