January 27 – 9 April, 2023
Ying Ang: 'The Quickening'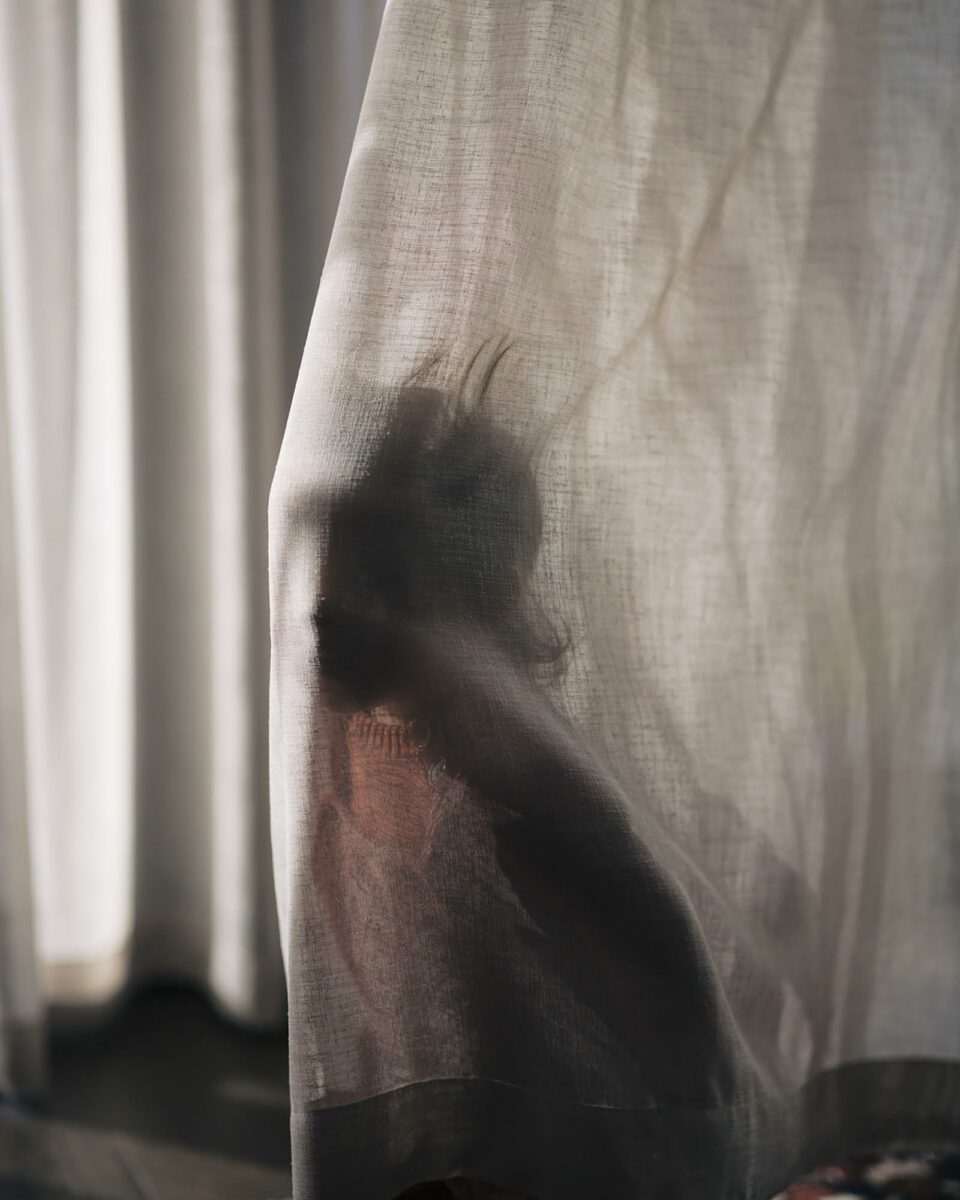 With a multifaceted and layered approach to imagery and process, 'The Quickening'  documents the transformational experience of pregnancy and early motherhood. Haunting pictures captured on baby monitors are juxtaposed with soft photographic studies to convey the transition into motherhood, capturing feelings of anxiety, depression, and claustrophobia, as well as joy and tenderness.
—
'The Quickening' explores the transformation and lived experience of a woman in her motherhood/matrescence and postpartum period. The work interrogates the under-represented transition of biological, psychological and social identity during a complex and yet ubiquitous phase of life.

"You begin your life in expansion. From rolling to crawling to walking, your reach moves outwards from infancy through to adulthood. At the cusp of motherhood, everything instantaneously moves in reverse. Your world begins to shrink, to coalesce into the tight sphere of domestic life. What was once the sun is now the light in your living room. What was once the road, becomes the hallway to the bathroom. Everyone you once knew, becomes the squalling baby in your arms, suddenly unknowable, inconsolable and opaque in their needs and wants. As the external landscape of your old world shifts, the change also begins within. The task of navigating this new geography is called "matresence".

'The Quickening' traverses the sudden landslide of one woman's known world and the subsequent moving through rubble, trying to make sense of what is left, devastated and in love, and ends with a slow rebuild of the new territory of becoming a mother.
—
Currently based in Melbourne, Ying Ang is a photographer and author with an extensive exhibition history and client base, having lived and worked in Singapore, Sydney and New York City. She is on the teaching faculty at the ICP in New York City and is the Director of Reflexions 2.0 – a photographic masterclass based in Europe – and Director / Curator at Le Space Gallery in Melbourne. Ying's recent publication, 'The Quickening', was a winner of the Belfast Photo Festival, runner up for the Australian Photobook of the Year, finalist for the Singapore International Photography Festival Book Prize and awarded with the silver award for the BIFA Documentary Photo Book Prize, bronze medal at the Moscow International Foto Awards and Honorable Mentions at the PX3 Paris Photo Awards and the Tokyo International Foto Awards. 
Courtesy the artist and Le Space Gallery, Melbourne.