June 15 – 11 August, 2019
Why Take Pictures?
Alan Constable,
Lyndal Irons,
Glenn Sloggett,
Michelle Tran,
and David Wadelton
Madé Spencer-Castle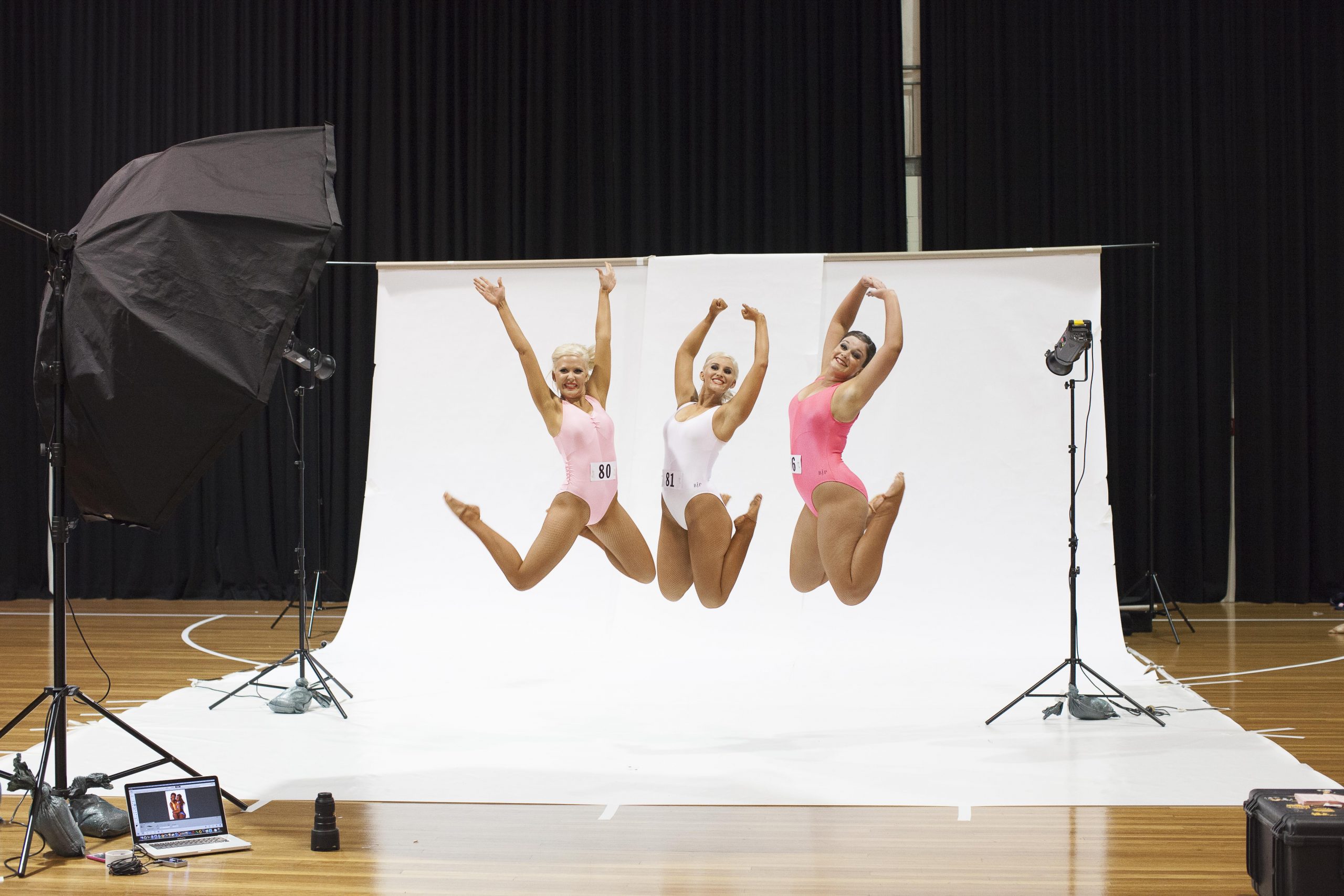 Why Take Pictures? returns to one of the fundamental questions in photography, to consider our desire-drive and obsession with taking photographs, the apparatus of the camera and diverse approaches of looking through, or at, the lens. Featuring work by Alan Constable (VIC), Michelle Tran (VIC), Lyndal Irons (NSW), Glenn Sloggett (VIC) and David Wadelton (VIC), Why Take Pictures? considers the divergent motivations and compulsions as to why we take images in the first place.
We all take pictures, leaving every one of us with an extensive collection of images, historically as physical artefacts, but now stored within our digital devices. These collections become vessels of information and nostalgia, desire and curiosity. Why Take Pictures? interrogates how and why we build up these storehouses of images, as considered through the lens of five exceptional artists.
Traversing documentary, commercial, political and highly personal modes, Why Take Pictures? presents a broad cross-section of different approaches to making photographs. Whether documenting social environments in states of change, examining the discarded or overlooked, prying at the strange behaviour of humans; or through examining the obsession with the camera itself, the artists in Why Take Pictures? are driven to continue to take photographs, like an itch that can't be scratched.
Curated by Madé Spencer-Castle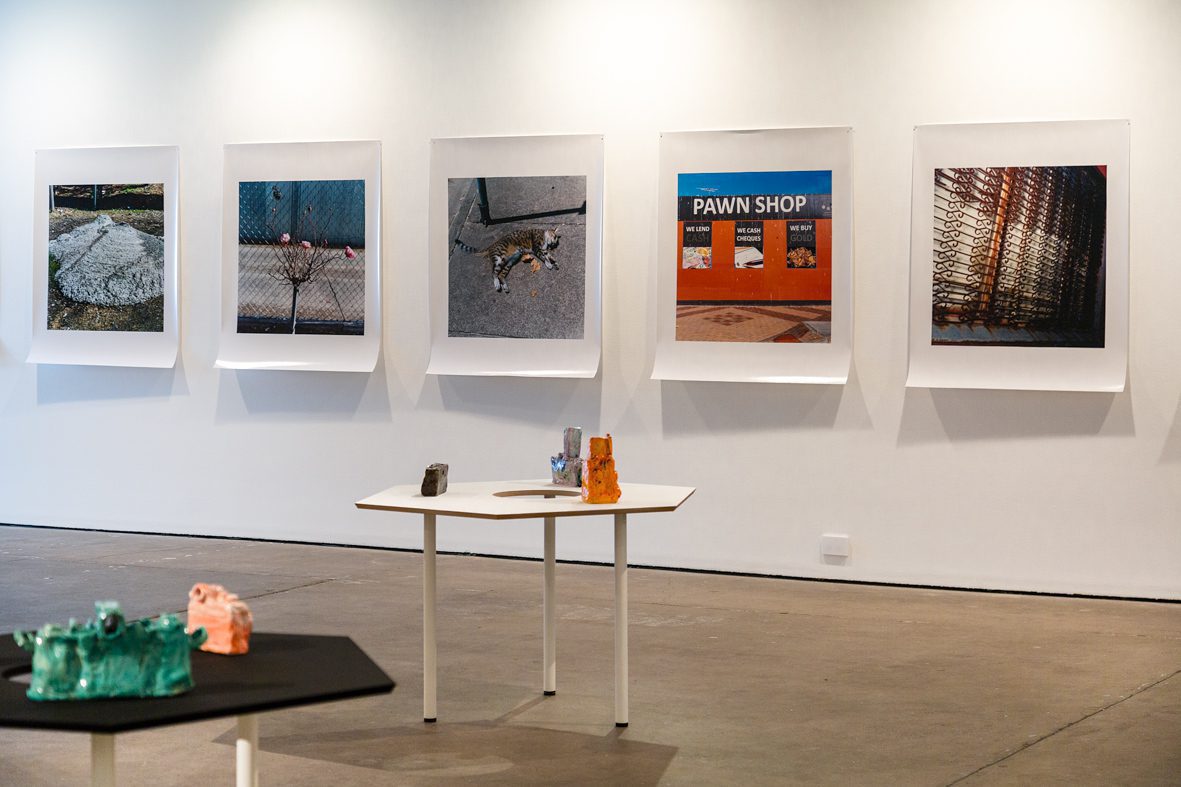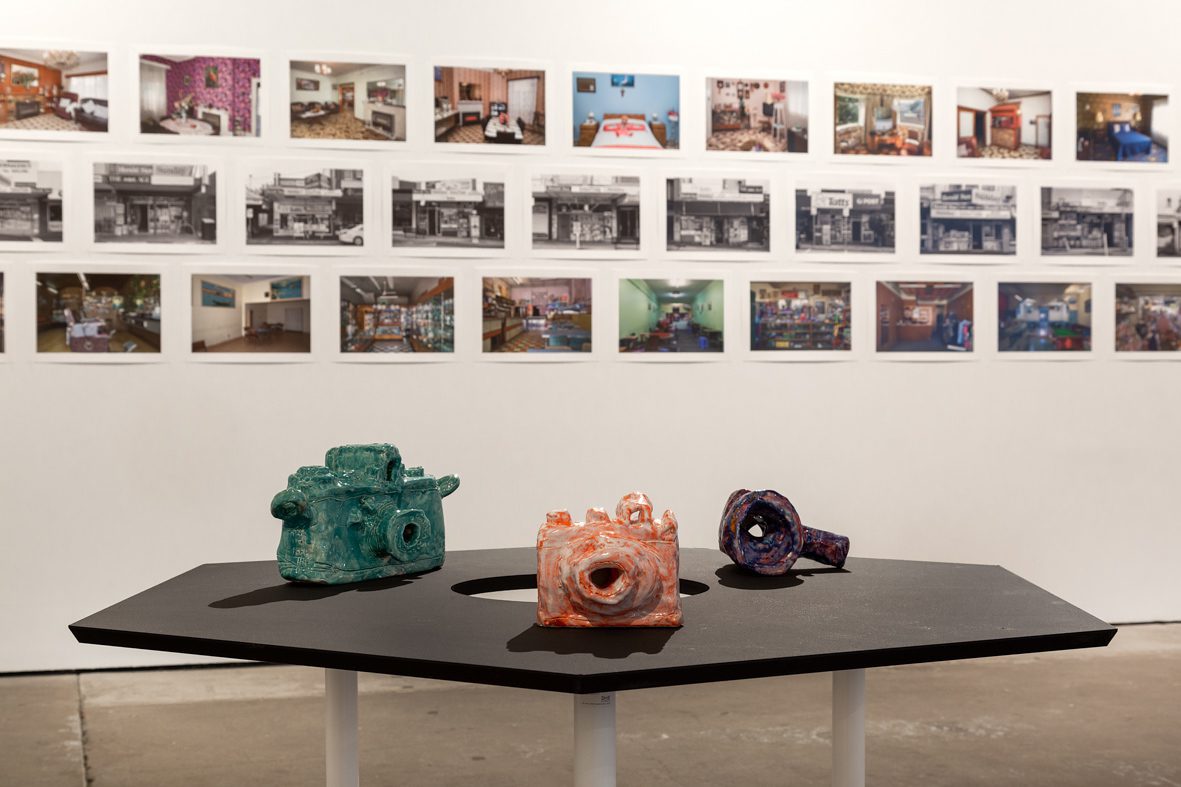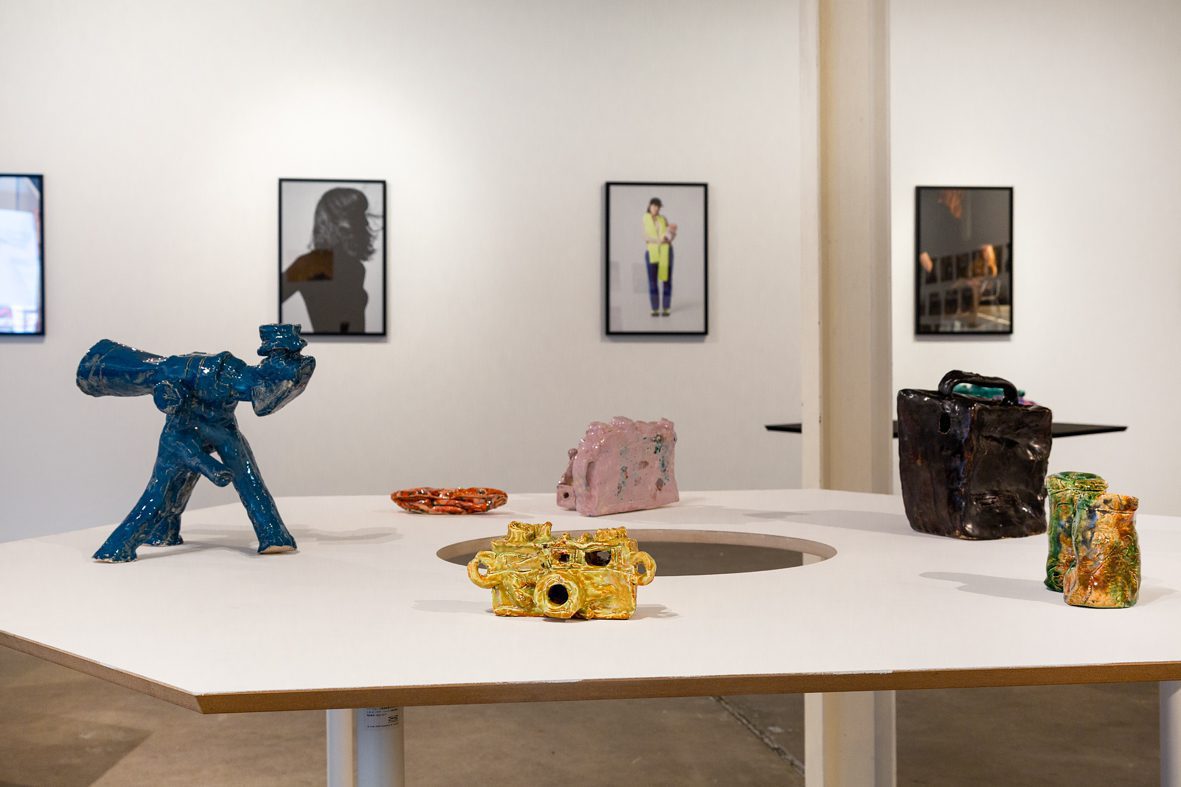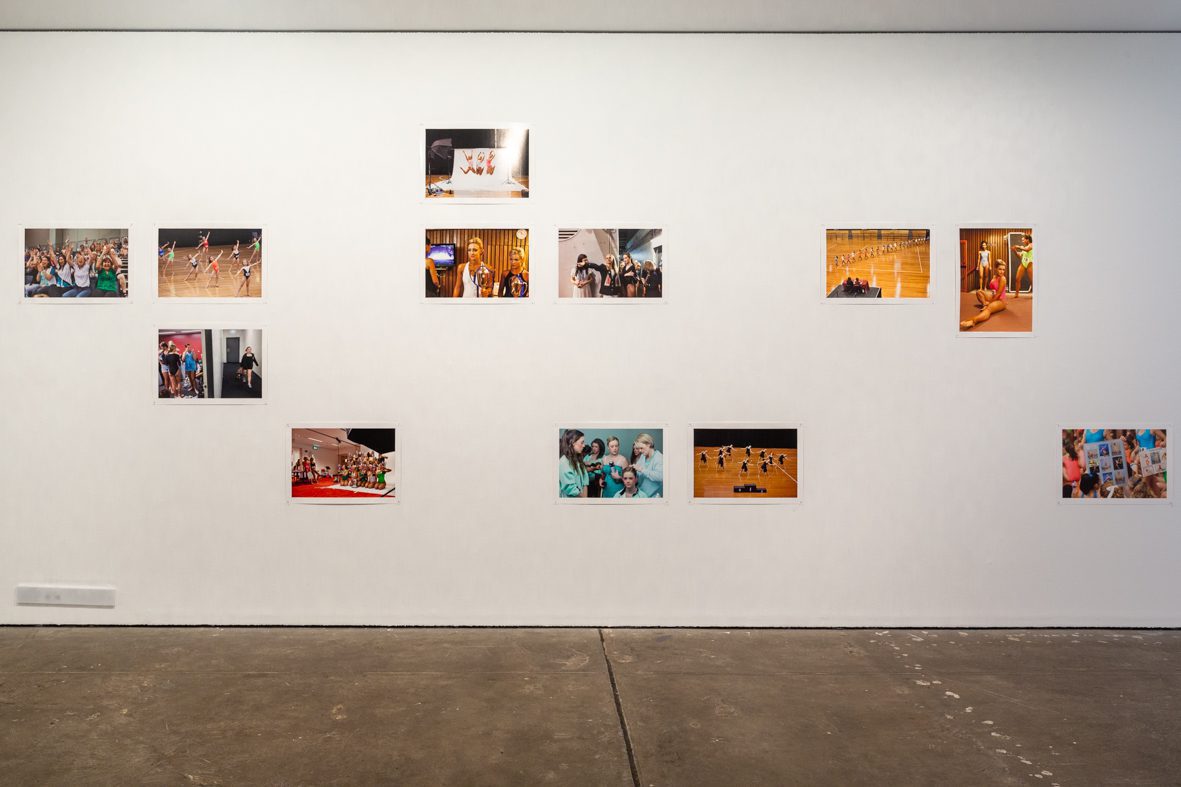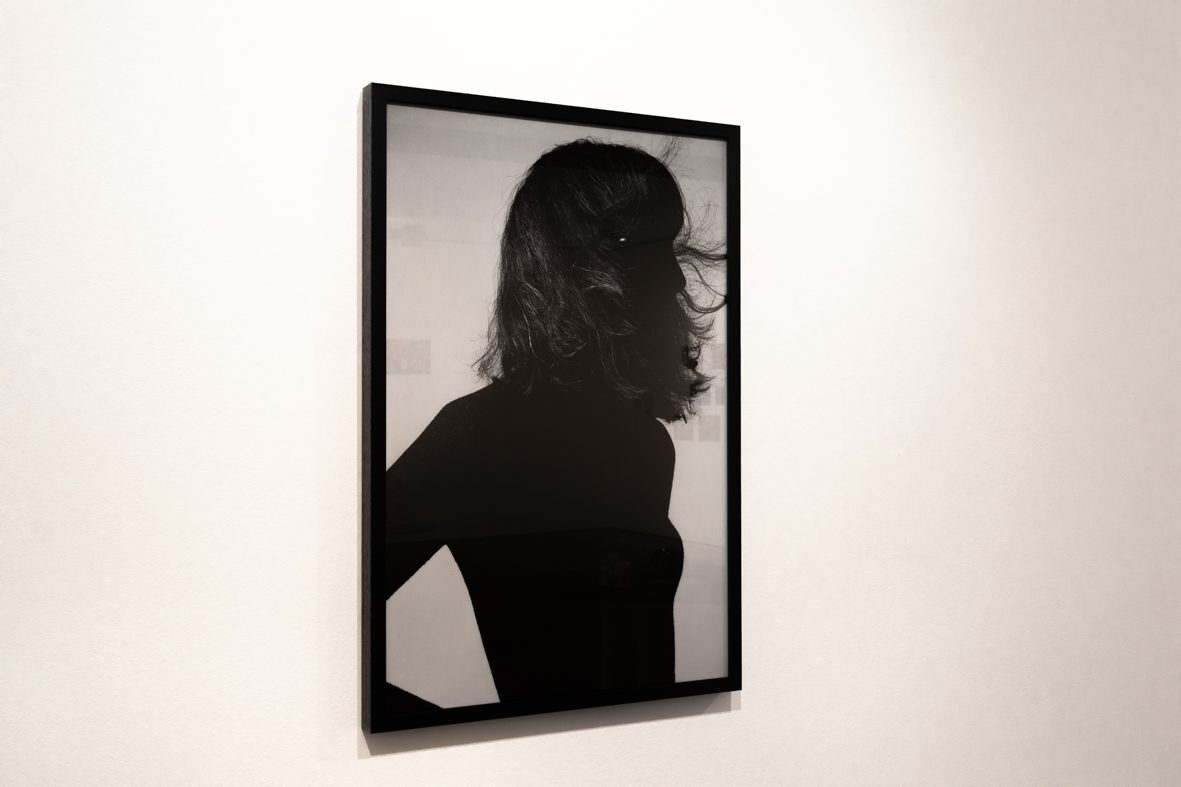 Alan Constable is a multi-disciplinary artist whose practice spans drawing, painting and ceramics. His ceramic sculptures, which he began developing in 2007, reflects his life-long fascination with old cameras, which started at the age of eight when he would make replicas from cardboard cereal boxes. Constable's finger impressions can be seen clearly on the clay surface, leaving the mark of the maker as a lasting imprint. Constable has been a regular studio artist at Arts Project Australia since 1991. Alongside selection in group exhibitions throughout Australia (including the Museum of Old and New Art in 2017), Constable has presented in a number of solo exhibitions including Andrew Baker Art Dealer, Brisbane; Darren Knight Gallery, Sydney; South Willard (curated by Ricky Swallow), Los Angeles; Stills Gallery, Sydney; and Helen Gory Galerie, Melbourne.
Alan Constable is represented by Arts Projects Australia, Melbourne; Darren Knight Gallery, Sydney; and DUTTON, New York.
Lyndal Irons is a Sydney-based photographer and writer focused on local reportage, who is interested in seeking out parts of Australian society that are familiar and accessible, yet not often closely encountered. By recording social histories and building legacies using photographs and words, her work encourages curiosity and a deeper connection to daily life. Irons has presented solo exhibitions at the State Library of New South Wales (2015), the Australian Centre for Photography (2014), and Elizabeth Street Gallery (2014). Lyndal has been a finalist in the National Photographic Portrait Prize (2017), the Bowness Prize (2015) and the Olive Cotton Award for Portraiture (2015).
Glenn Sloggett has been exhibiting since the mid-90s. He won the prestigious Josephine Ulrick & Win Schubert Photography Award in 2008, and the inaugural John and Margaret Baker Memorial Fellowship for an Emerging Artist in 2001. He has held numerous solo exhibitions, including Cheaper and Deeper, a national touring show organised by the Australian Centre for Photography (2007). Sloggett's work was featured on the ABC program The Art Life, and has been included in significant survey exhibitions of Australian art, including Australian Vernacular Photography, Art Gallery of New South Wales (2014); Melbourne Now, National Gallery of Victoria (2013-2014); internationally touring Photographica Australis (2002–2004); and nationally touring New Australiana, Australian Centre for Photography (2001). His work is held in numerous private and public collections including the Art Gallery of New South Wales, the National Gallery of Victoria and Monash Gallery of Art.
Michelle Tran is a fashion and portrait photographer, born and raised in Melbourne by Vietnamese refugee parents. She began her photographic studies at the Victorian College of the Arts with an exploration into cultural identity through portraiture. Commercially, she has applied her interest in people to fashion, creating an approach that is both delicate and candid. Making a connection with her subjects, Michelle puts people at ease in front of the camera. Her portfolio includes portraits of celebrities such as Kendrick Lamar and Christian Louboutin, while her fashion and advertising work spans across brands including Adidas, MECCA, Amazon, Moroccan Oil, L'Oréal and Myer. Michelle lives in Melbourne with her partner, daughter and two rabbits.
Michelle Tran is represented by Hart & Co., Melbourne.
David Wadelton is a Melbourne-based painter and photographer who has documented the changing face of Melbourne's Northern suburbs since 1975. Wadelton has held over 20 solo exhibitions, including three career surveys: Pictorial Knowledge, Geelong Art Gallery (1998); Icons Of Suburbia, McClelland Gallery, Langwarrin (2011) and The Northcote Hysterical Society, Bundoora Homestead Gallery (2015). Wadelton's work has been included in Vision In Disbelief, 4th Biennale of Sydney (1982); Australian Culture Now, National Gallery of Victoria (2004); Far-Famed City of Melbourne, Ian Potter Museum of Art (2013); Melbourne Now, National Gallery of Victoria (2014); Crossing paths with Vivian Maier, Centre for Contemporary Photography (2014); The Documentary Take, Centre for Contemporary Photography (2016); Romancing the Skull, Ballarat Art Gallery (2017) and Beyond boundaries – Discoveries in contemporary photography, Aperture Gallery, New York (2019).