August 28 – 20 October, 2019
Lisa Garland: Raw Backyard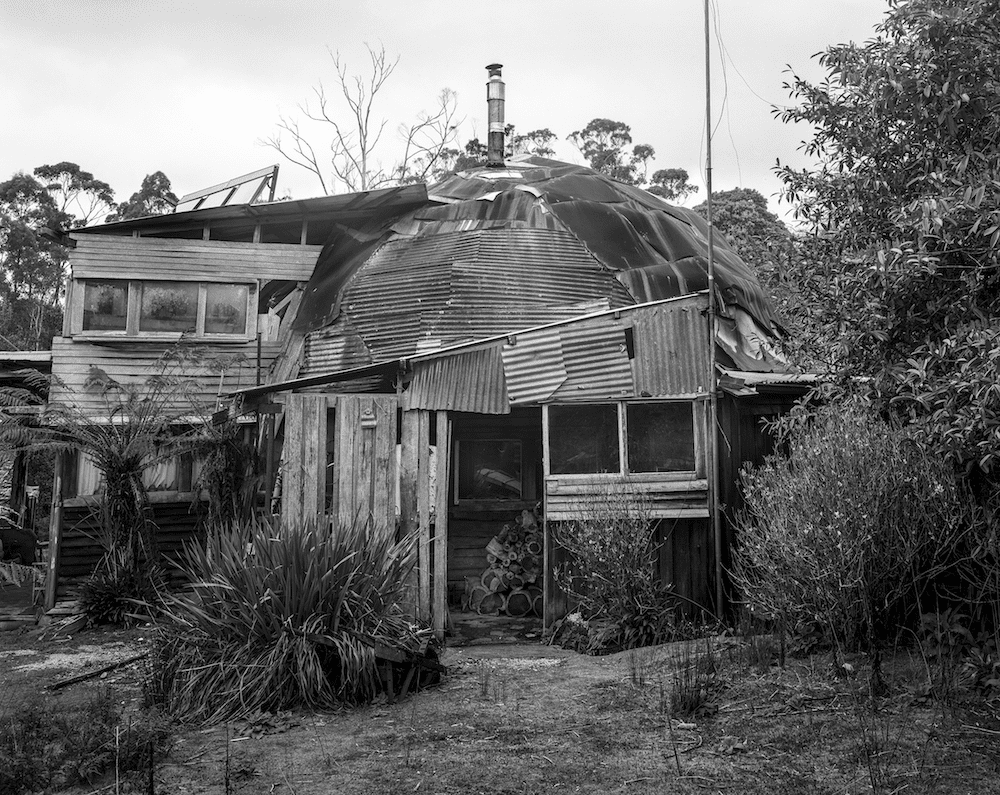 Lisa Garland photographs people and sites that exist on the periphery, whether socially or geographically. Raw Backyard is a series of large-scale, black and white photographs of the windswept and rugged wilderness of the North West and West Coast of Tasmania. Through her masterful darkroom practice, Garland draws out the subtleties of tonality and texture, sympathetic to the subjects she is depicting. Mostly devoid of people—yet with the trace of human presence intermittently visible—Raw Backyard creates an intimate vista of Tasmania's primordial landscape, depicting sites seldom documented.
Presented intimately in CCP's Gallery 4, Garland's expressive black and white photographs amplify the ecological singularity and precariousness of this little-known landscape. Gently haunting and intensely poetic, Garland's images unveil the delicate Tasmanian landscape, sweeping across button grass plains, dense forests and haphazard shelters. Raw Backyard demands a focused look, that in exchange provides a contemplative space to consider this unique environment.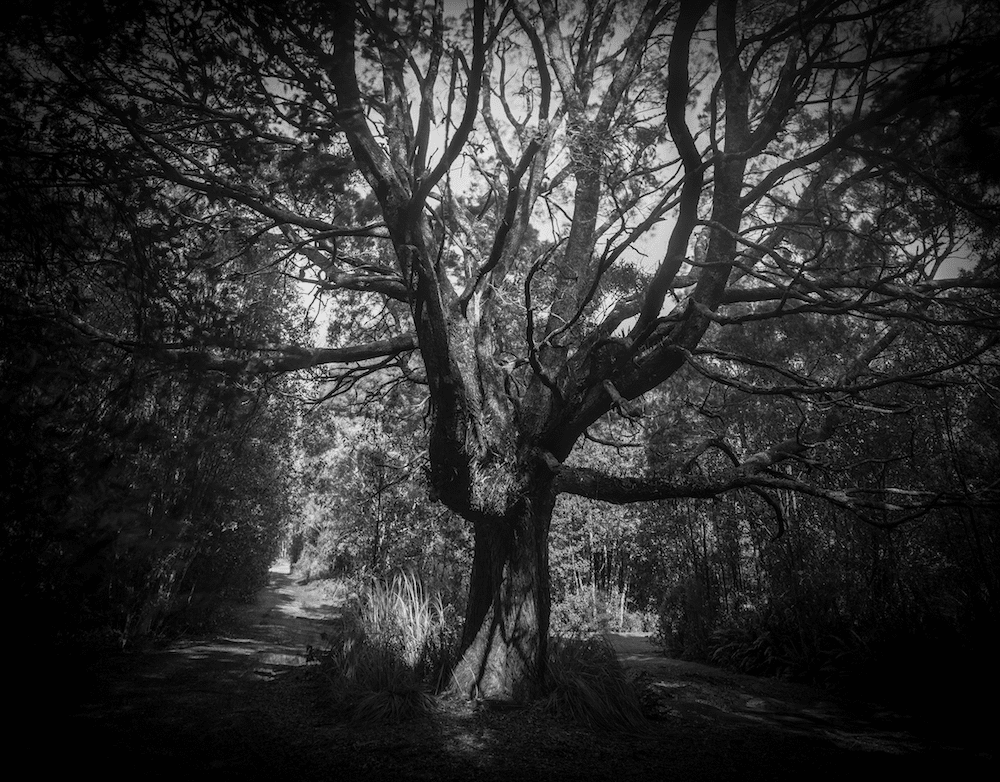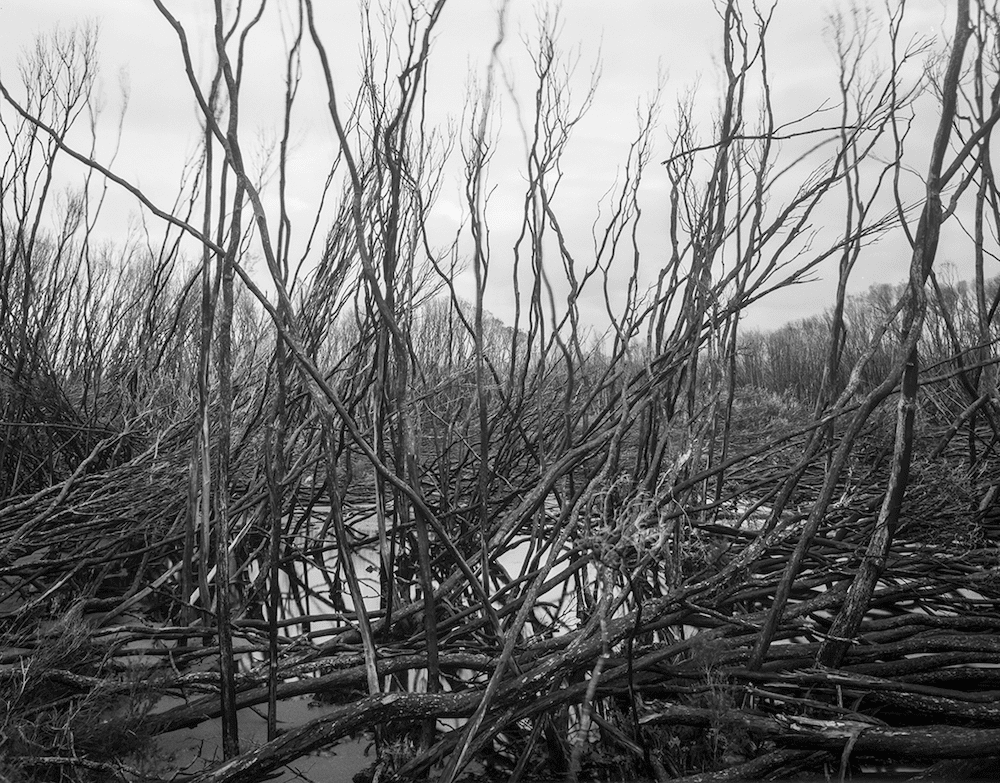 Lisa Garland lives and works on the North West Coast of Tasmania. She is an artist drawn to the fringe and to those who occupy it. From the gardener who allows a blackberry vine to have a place; to the coastal dweller who dedicates countless hours maintaining a fish trap. For over 20 years, Garland has documented the lives and environments of the often eccentric people that reside on the remote West and North West Coast of Tasmania. Moody and sympathetic to detail, Garland's evocative large-format black and white images are a far cry from the average studio portrait.
Garland completed a Bachelor of Fine Arts at the Tasmanian School of Art, Hobart (1992), followed by a Diploma of Education. Garland has been shortlisted for a number of awards, including the National Photographic Portrait Prize, the City of Hobart Art Prize, and Tidal: City of Devonport National Art Award. Garland's work is held in private and public collections, including the Tasmanian Museum and Art Gallery, University of Tasmania, Devonport Regional Gallery, Burnie Regional Gallery and the Museum of Old and New Art.
Lisa Garland is represented by Despard Gallery, Hobart.