July 21 – 14 November, 2021
Fertile Ground
Lauren Dunn,
Kim Hak,
Shivanjani Lal,
Sophal Neak,
Arnont Nongyao,
Elia Nurvista,
Keg De Souza,
James Tylor,
and Kawita Vatanajyankur
Curated by Sarah Bond and Olivia Poloni
Supported By

Program Partner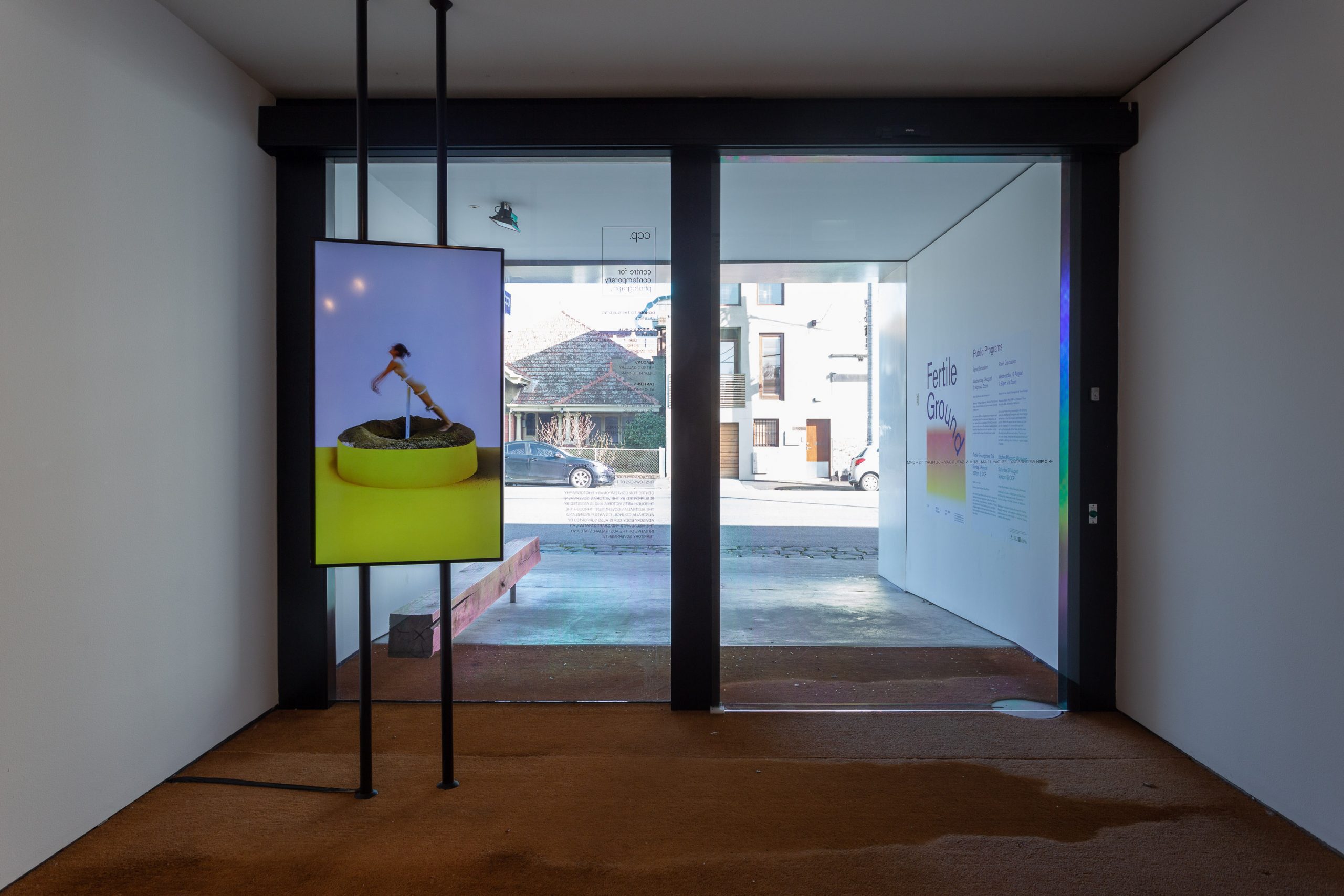 Fertile Ground brings together nine artists who use food as an entry point to discuss urgent political, societal and environmental issues. The artists offer food as a tool for activism, cultural exchange, repositories of history and visions for the future.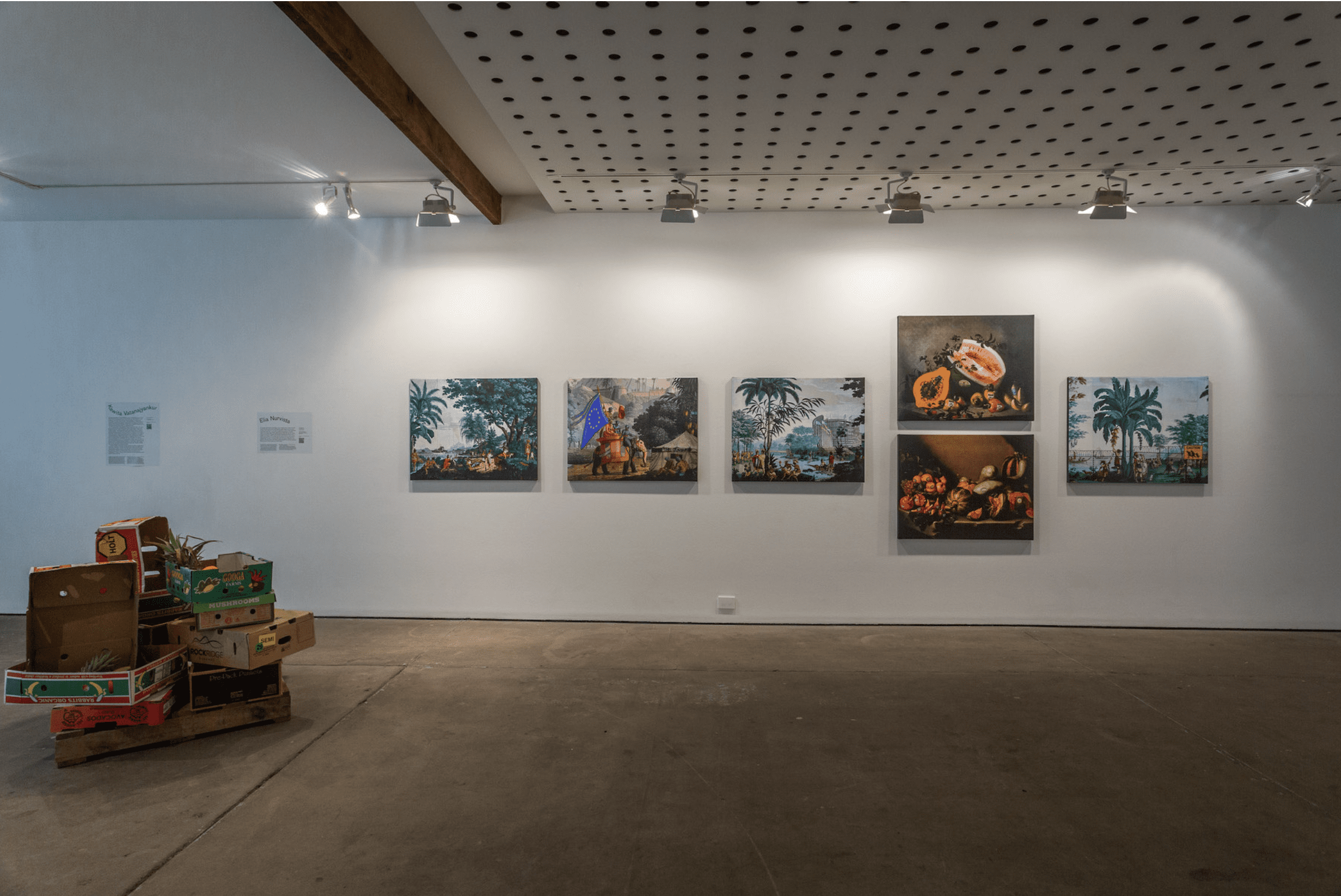 Installation view: Elia Nurvista
Physical, cultural and ideological ramifications of food production, circulation and consumption are examined by artists Elia Nurvista (Indonesia) and Lauren Dunn (Australia). Nurvista focuses on the impact of colonial power and exploitation on food farming, production and marketing. Produce and customs are commodified and sold as exotic, luxury items or experiences with total disregard for their native countries, communities and farming conditions. Dunn too highlights this in her series New Romanticism where she draws attention to societal romanticised relationships with food and food culture. In the installation Luxury item no.13 she physically places the oyster as a prized possession elevated upon a quasi-throne to emphasise idealised food hierarchies and structures.

Installation view: Keg de Souza
The works by James Tylor (Australia) and Keg de Souza (Australia) continue interrogating colonial impact on Indigenous food sources and scarcity, highlighting the historical and contemporary inability to recognise and value indigenous farming and traditional practices in caring for native ecosystems. Tylor presents recipe cards informed by indigenous and non-indigenous ingredients, inviting visitors to take away the recipe and consider investigating, cultivating and cooking with native and introduced ingredients to decolonise their pre-existing relationship with food. De Souza's practice focuses on scrutinising community food, space and displacement. In the work The earth affords them no food at all… specimens of indigenous ingredients, imported crops and food samples from the many waves of migration work as a record of displaced, diasporic and frontier food narratives within Australian history and culture.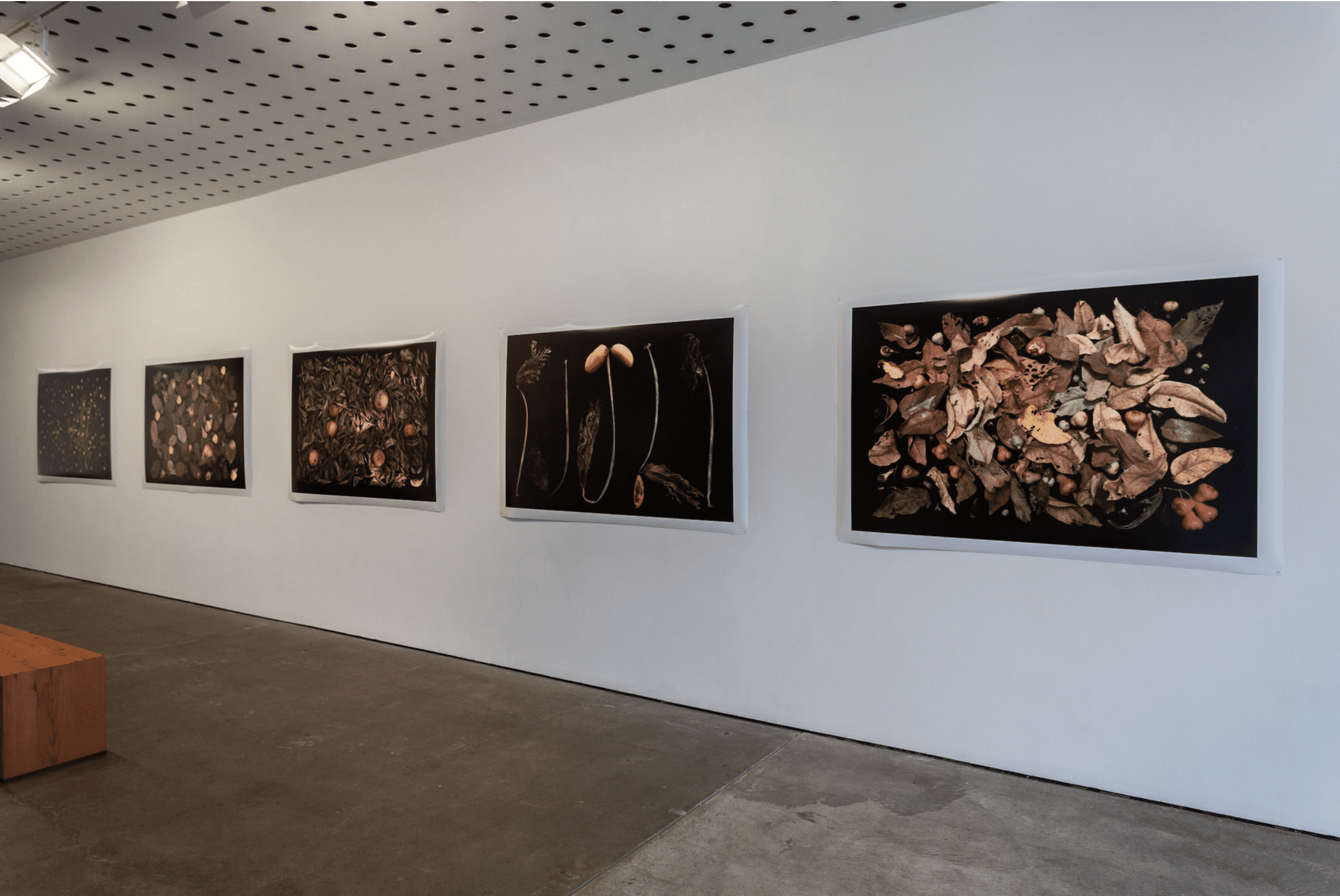 Installation view: Kim Hak
Fertile ground accepts any and everything that is planted but, with disruption and lack of nourishment, the reality of failure and loss is inevitable. Kim Hak (Cambodia), Shivanjani Lal (Australia) and Sophal Neak (Cambodia) investigate the fragility of existence and create repositories for memories. They explore landscapes as shifting sites, lament the loss of ancestral land and question the temporality of place. As an ancestral survivor of the Khmer Rouge regime, Kim reflects upon the cycles of life and relationship to his father and the land in his Sunset series, and Lal on her familial history and relationship between lands (India and Fiji) in her Chaapaa series. Shivanjani shares a series of images that are enlarged polaroids, reminiscent of a family travel album, reprinted in India onto brown paper and documenting a contemporary and changing Fiji. As Lal highlights forgotten pasts, artist Neak also gives voice to those who cannot speak for themselves in her project Rice Pot. Neak, a performative photographer driven by storytelling, explores societal pressures, traditions and responsibilities of women to nourish the community. Her photographs are the result of ongoing conversations with women from her ancestral village who found a collective voice in Neak's visits and community workshops.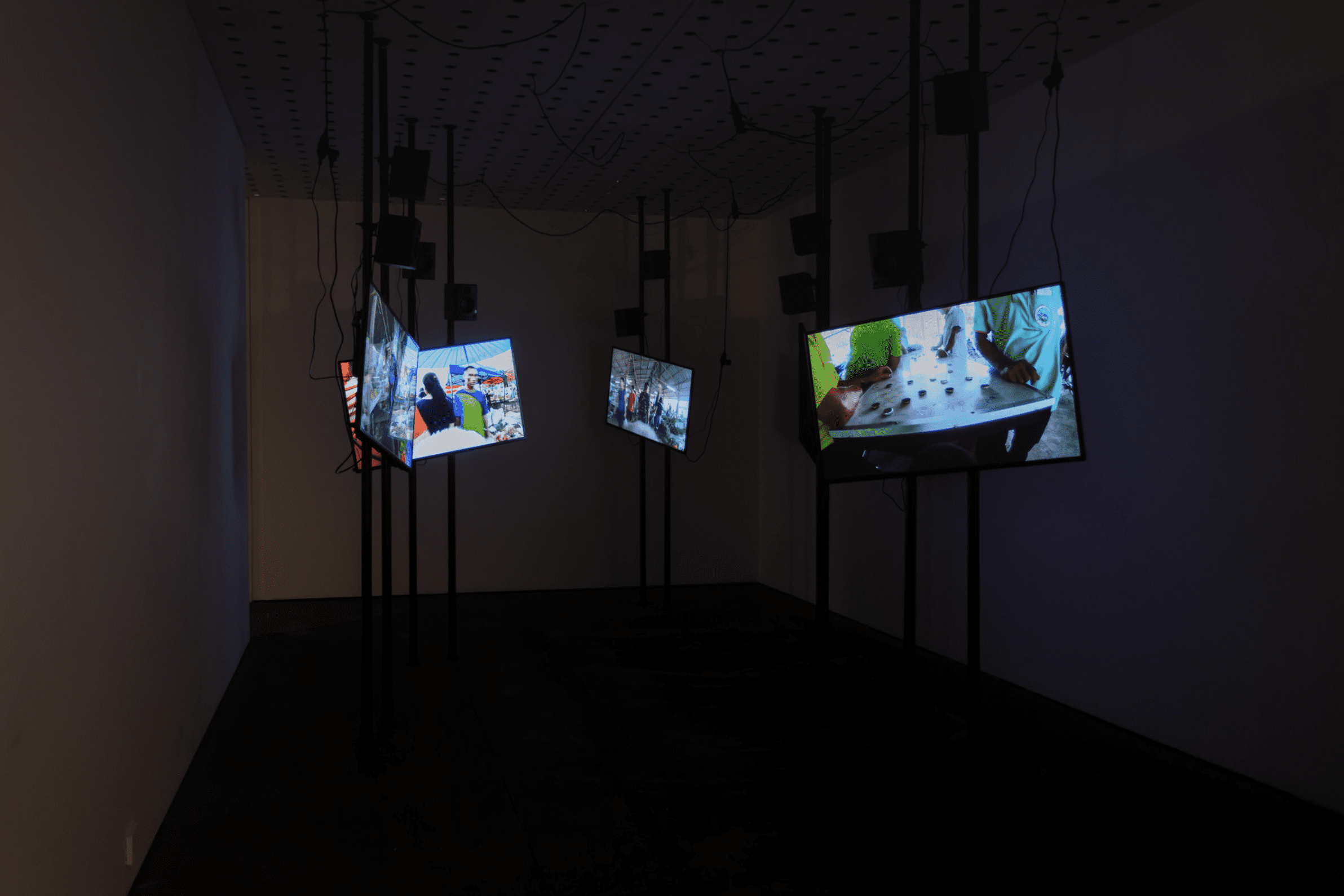 Installation view: Arnont Nongyao
Kawita Vatanajyankur (Thailand) and Arnont Nongyao (Thailand) explore the systems of trade and farming practice. In her Field Work series, Vatanajyankur appears silent in her physical transformation from woman to essential farm machinery who prepares the ground for harvest. Her rhythmic and robotic pattern appears endless and pointless. As Vatanajyankur engages in the act of production, Nongyao celebrates the results in screen and sound work, Opera of the Kard. An immersive operatic soundscape shares the 'vibration' of community at a local kard (market) with layered voices of the farmers selling their produce.
Installation view: Kawita Vatanajyankur + Elia Nurvista
Interrogated through the mediums of photography, video, sculpture and installation, the participating artists enable new perspectives and explorations in social space and thinking. Shared reflections on the uncertainty of place, the fragility and temporality of land, may raise anxieties about where we now find ourselves, while also empowering a collective consideration for a bountiful future, a fertile ground, on which to regenerate and rethink.
Curated by Sarah Bond and Olivia Poloni.
The curators would like to thank the artists for their dedication to the project and food study group Badukapan for their insight. They would like to acknowledge the technical direction from Yandell Walton and Kenneth Suico, design support from Wanissa Somsuphangsri from Dapper Pupper and videographer Andrew Bennett. Thank you to Jen Rae for her thoughtful text contribution.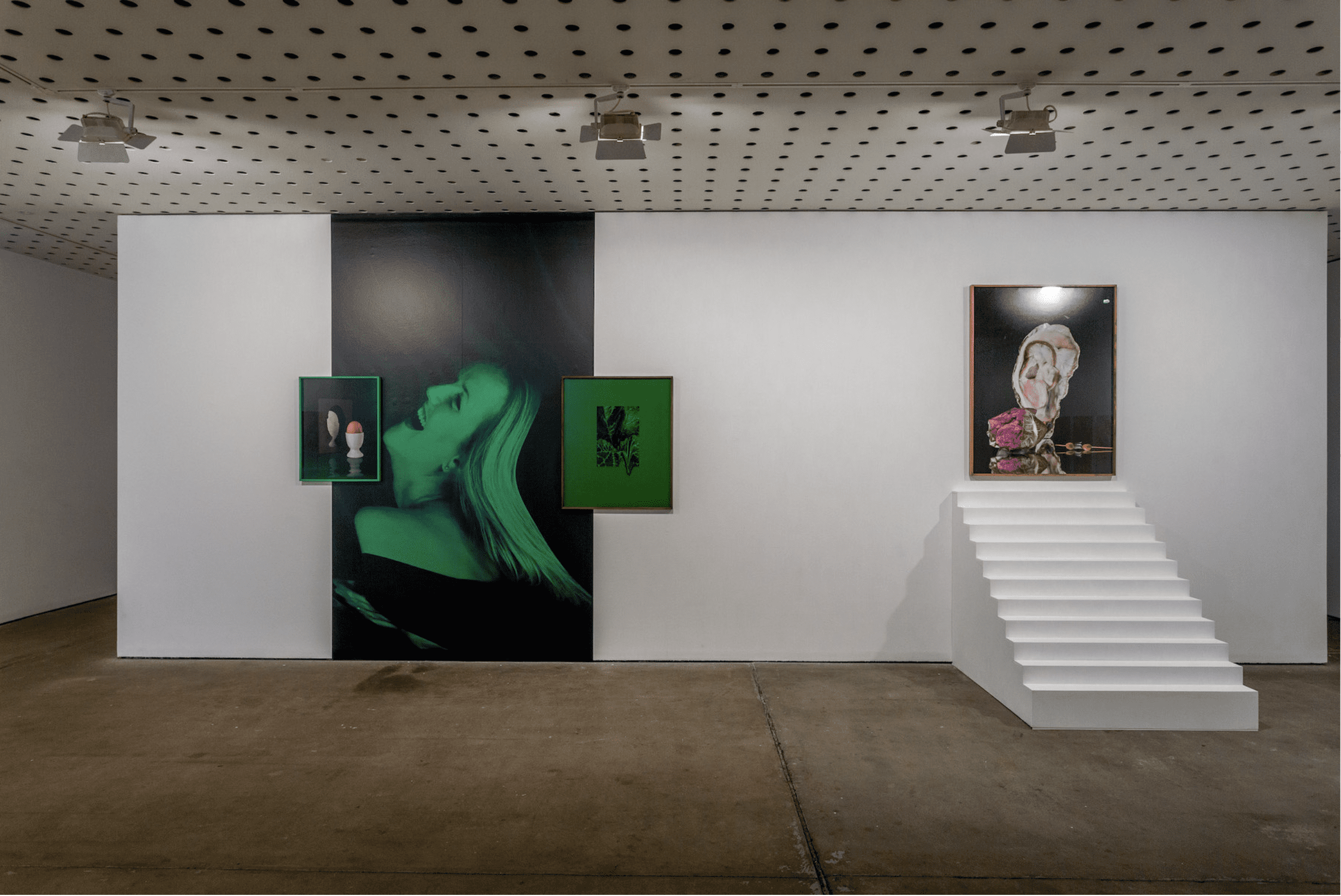 Living and practising on Wurundjeri country Melbourne, Lauren graduated from the Victorian College of the Arts (VCA) with a BA in Fine Art Honours in 2018. Lauren has participated in a number of group and solo exhibitions locally and internationally and her work is held in various private and public collections. Lauren is also a sessional lecturer at the RMIT school of Architecture and Urban design and a co-founder of Melbourne based artist collective imagecollective.com.au. While predominantly working with photography Lauren also uses sculpture, neon and video as a means of twisting the codes of the many images we consume. As an active participant in post-photographic discourse she believes the images we encounter on a daily basis are a critical indicator of broader political and social issues. With an interest in popular consumption trends and their associated images she utilises her practise to understand and question the power structures influencing our consumer desires, our personal ethics and the broader impact of commodity culture.
Dunn's work has been exhibited in solo and group exhibition nationally, including: PHOTO2021 (Melbourne), Spring 1883 (Melbourne & Sydney), LON Gallery (Melbourne), Verge Gallery (Sydney), BUS Projects (Melbourne), Monash Gallery of Art (Melbourne), Testing Grounds (Melbourne) and Fort Delta (Melbourne). Her work has been collected by the Epworth Hospital Collection, Melbourne University George Paton Collection, Joyce Nissan Collection and Myer Family Collection. 
'New Romanticism'
For 'New Romanticism' Lauren continues her enquiries into the politics and ethics surrounding food consumption trends and the role images play in this relationship. Through research Lauren examines the underlying power structures hidden behind the romanticism of food specific plant and animal popular imagery. This body of work comprises images and sculptural gestures where Lauren plays out her research findings while engaging in contemporary questions surrounding photographic practise. She employs the idea of photographic thinking through the material and works to twist the codes and conventions of commercial photography, presenting a thought provoking and insightful take on the post photographic landscape.
Lauren was funded by Creative Victoria for the research and development of 'New Romanticism.'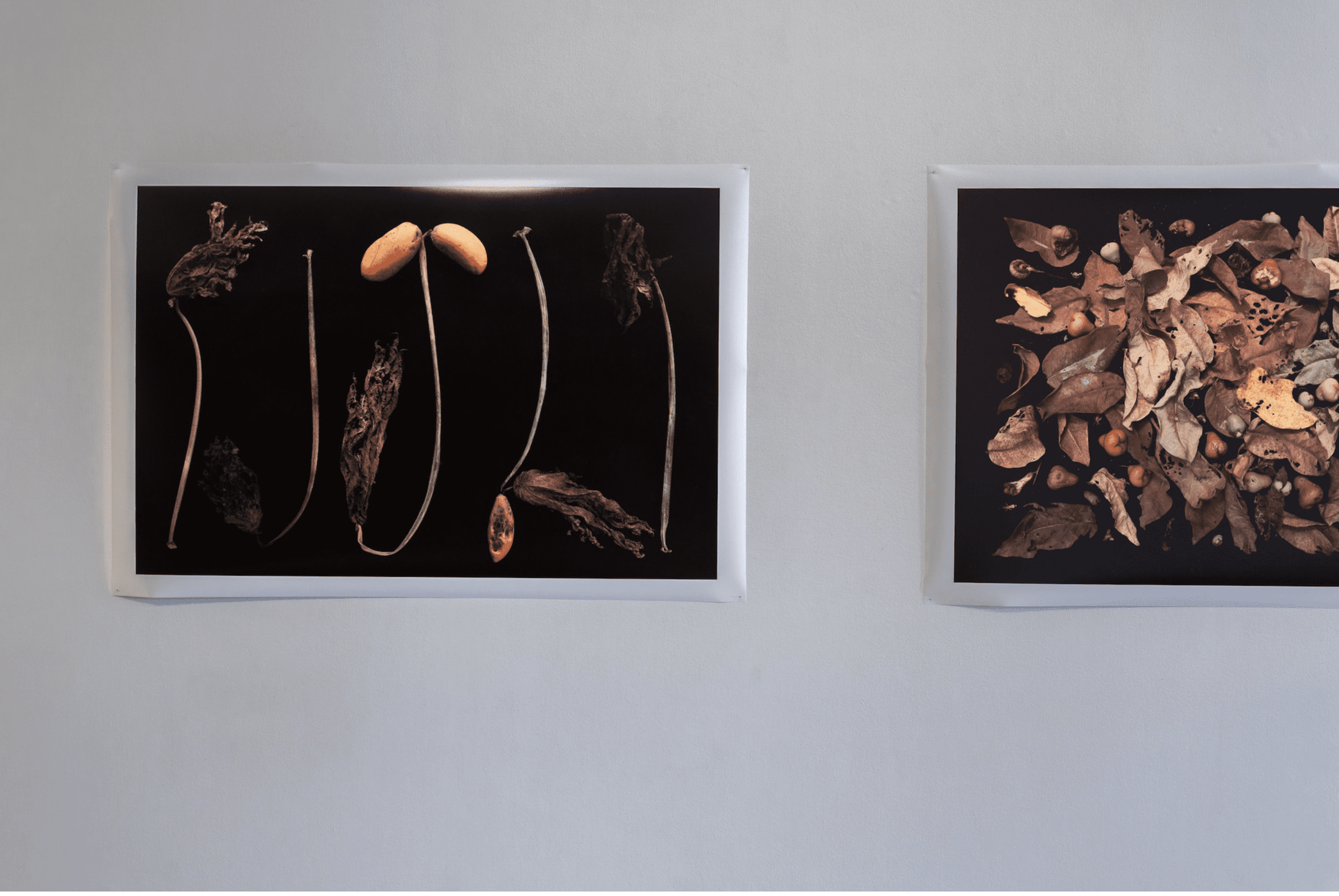 Kim Hak was born two years after the fall of the Khmer Rouge regime, and he grew up listening to his parent's memories of that time. He uses his art practice to raise awareness of Cambodia's past – to remember, reclaim and reinterpret Cambodian social history from before, during and after the Khmer Rouge era. Kim's work has explored a number of themes related to the cultural fabric of contemporary Cambodia, including survivor stories, architectural documentation and also the wider changing landscape of his homeland.
He has exhibited extensively throughout Asia, Europe, Canada and the United States of America. His work has featured internationally at art and photography festivals and has been published in a number of prominent photography journals.
In 2018, I visited my parents' home in my hometown, Battambang. In the morning, while I was sitting on a red swing chair, my parents came close to me to chat. We were in conversation and suddenly my dad said: "Soon, we (your parents) are going to die." I was struck by his words. And I knew then that I would not have much longer with them.
Since I was a young boy, my dad liked planting vegetables and fruit trees. He planted fruit trees wherever he lived. After he retired in 2008, from government work in a nearby province, Siem Reap, my parents returned to my dads' hometown to live in Battambang.
After his return, he planted a variety of fruit trees on the plantation land. Fruit for our family to eat and also to sell at the local markets. They liked working by themselves, planting, harvesting and selling. Slowly, they couldn't work hard as they were not young anymore, and it was time to slow down. Words of my dad have stayed in my head.
Walking together and enjoying our morning conversations, we walked around our plantation land and observed the growing trees, fruit on the trees and also the fruit which fell down onto the dead leaves everywhere on the ground. Observing this nature inspired me to produce the 'Sunset' series. In April 2019, in a poetic way, with natural light under the trees, I took these photographs of failed fruits and dried leaves at my family plantation, in Battambang.
'Sunset' series considers how we return back to nature and finally, we return back to the ground … And this ground will continue changing through planting …
My dad passed away at the age of 74 years old in December 2020, in Battambang.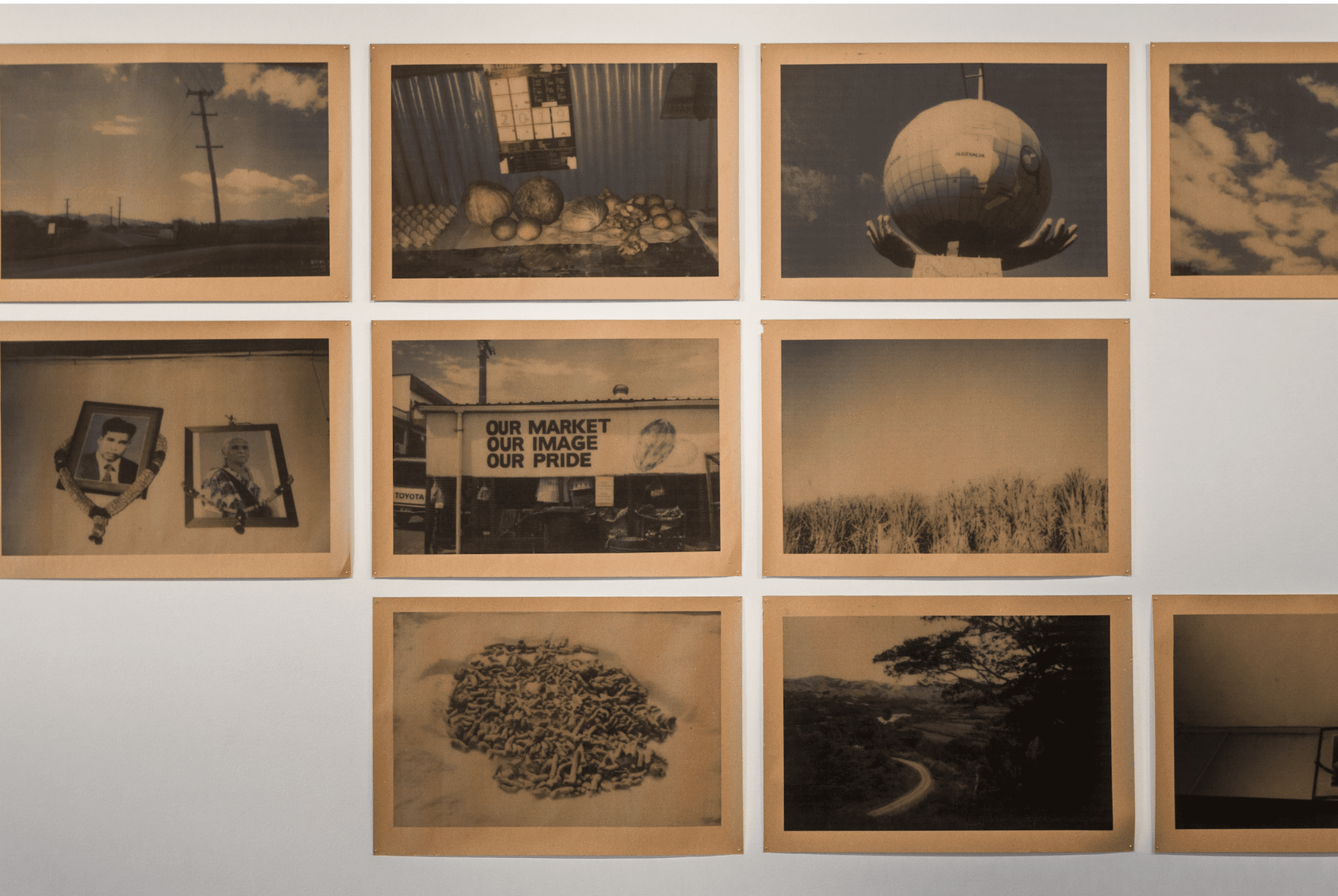 Shivanjani Lal is a Fijian-Australian artist currently based in London. She is tied to a long history of familial movement; her work uses personal grief to account for ancestral loss and healing. 
She works across mediums to explore her dislocation that seeks to account for memory, erasure, healing and the archive. Her current research posits that her body and the landscapes she is from hold the grief of being removed. She employs intimate images of family, sourced from photo albums, along with video and images from contemporary travels to the Asia-Pacific to reconstruct temporary landscapes. These landscapes act as shifting sites for diasporic healing – from which audiences emerge. A fundamental concern in her work is how art develops and represents culture as it transitions between contexts, while also probing the experiences of women in these situations of flux.
She is the recipient of the 2019 Create New South Wales Visual Arts Emerging Fellowship, was a 2020 Studio artist at Parramatta Artists Studios and the current Georges Mora Fellow.
Lal's work has been shown in Australia, New Zealand, India, Barbados and France.
There is a blue house on a hill, with yellow walls inside and fading rose coloured curtains. It is, as my Fua calls it, a lucky house. It overlooks the Sigatoka River, it holds my heart like no other place. With each return, I feel it slipping away from me.  Chhaapaa (meaning photograph), includes a series of polaroids shot in Fiji and printed onto brown recycled paper sourced and printed in India. This photographic print series moves away from found images within my familial archive to create a contemporary archive. These images examine what is left behind and what I want to hold onto for the future of my relationship with this landscape. In particular these images examine my relationship with our family farm: Yalava in Sigatoka, Fiji. The series is part of an ongoing archival project, with the intention of taking 100 photographs on each return visit to Fiji.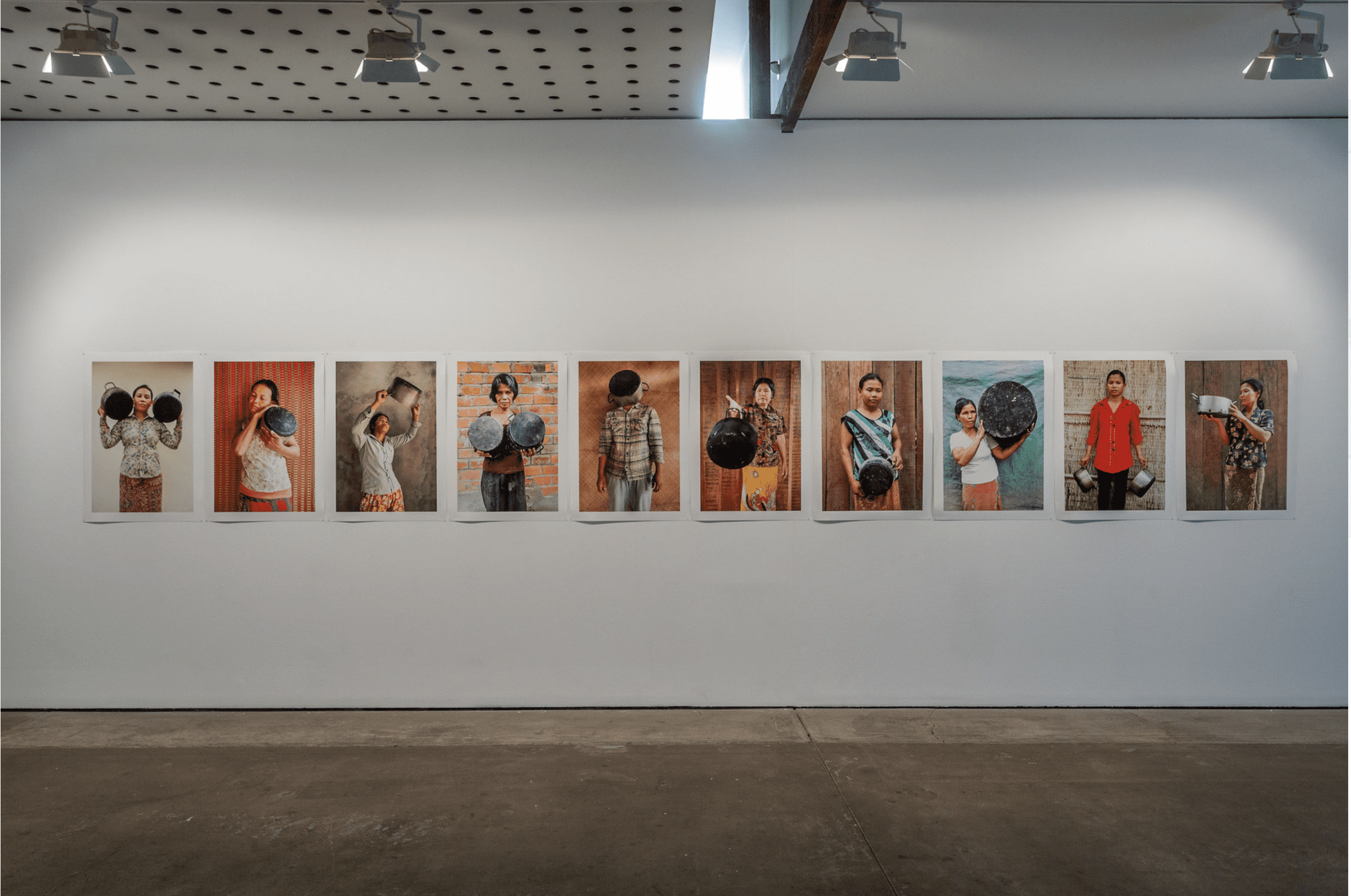 Sophal Neak is a graduate of the Royal University of Fine Arts in Phnom Penh, has a growing reputation for her distinct aesthetic and ongoing thematic exploration of Cambodian society. Through composed portraiture staged collaboratively with her subjects, Neak's artwork often challenges social structures, illuminating the hidden memories and fear that animate people's lives and identities.
Active locally and internationally, Neak has participated in workshops, residency and group and solo exhibitions in France, Sweden, the United States, Japan, and Australia, as well as at Angkor Photo Festival (Cambodia), Spot Art (Singapore), Hong Kong International Photo Festival, Bangkok Photo Festival, Asian Eye Culture (Thailand), Voice of Tacitness Exhibition (China), Our City Festival (Cambodia), SurVivArt (Germany), and Photo Phnom Penh Festival (Cambodia).
'Rice pot' is a multimedia project that draws our attention to the struggles and endeavors of Cambodia's women through still images, video and stories. Featuring a group of women in her hometown, a rural part of Takeo province in Cambodia, Sophal reflects and gives voice to women who work the communal kitchen stove, honouring their value and significance of their role and responsibility in providing the family's nourishment.
An old but well known Cambodia proverb states that "Women belong near the kitchen stoveស្រ្តីបង្វិលចង្រ្កានមិនជុំ,: is which has been strictly followed by many Cambodian families, especially in rural areas. These practices have traditionally restrained women from unleashing their potential through education and going beyond their limitations and to serve a society. Instead, women have been obliged to take care of their husbands and kids in accordance with Khmer educational proverbs and important code of conduct for Cambodian women.
Sophal explains that she grew up in a village where school, electricity and water systems were not accessible, even though only a three hours drive from Phnom Penh. She said that many students were stopped from attending schools due to poverty and absence of a school inside their community back in the early 2000s. But for her, she decided to take on a different path by making a strong commitment to pursue higher education. In 2007, she decided to leave her village to study graphic design at Royal University of Fine Arts, in Phnom Penh.
Upon graduation, Sophal returned to her village and had long conversations with many women in the village discussing their cooking roles and household responsibilities; and she began to have more questions and concerns about womens' feelings on household tasks. In 2012-2013, she invited them to join a collective art installation project inside a pagoda using their rice pots. Sophal recalled that those women were tremendously happy to join her project because they could express their feelings and burdens through discussing their issues with other women and letting their voices be heard communally.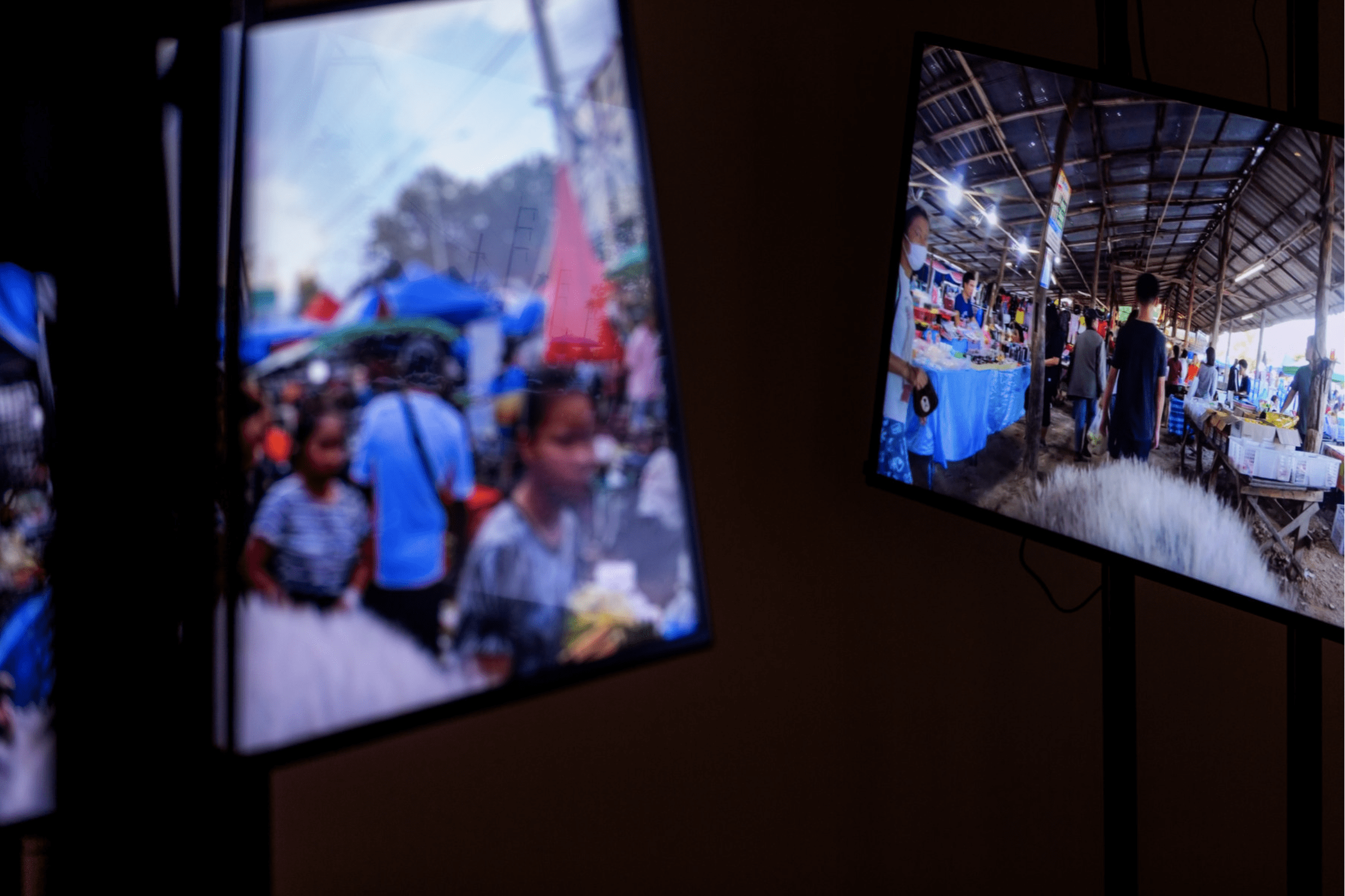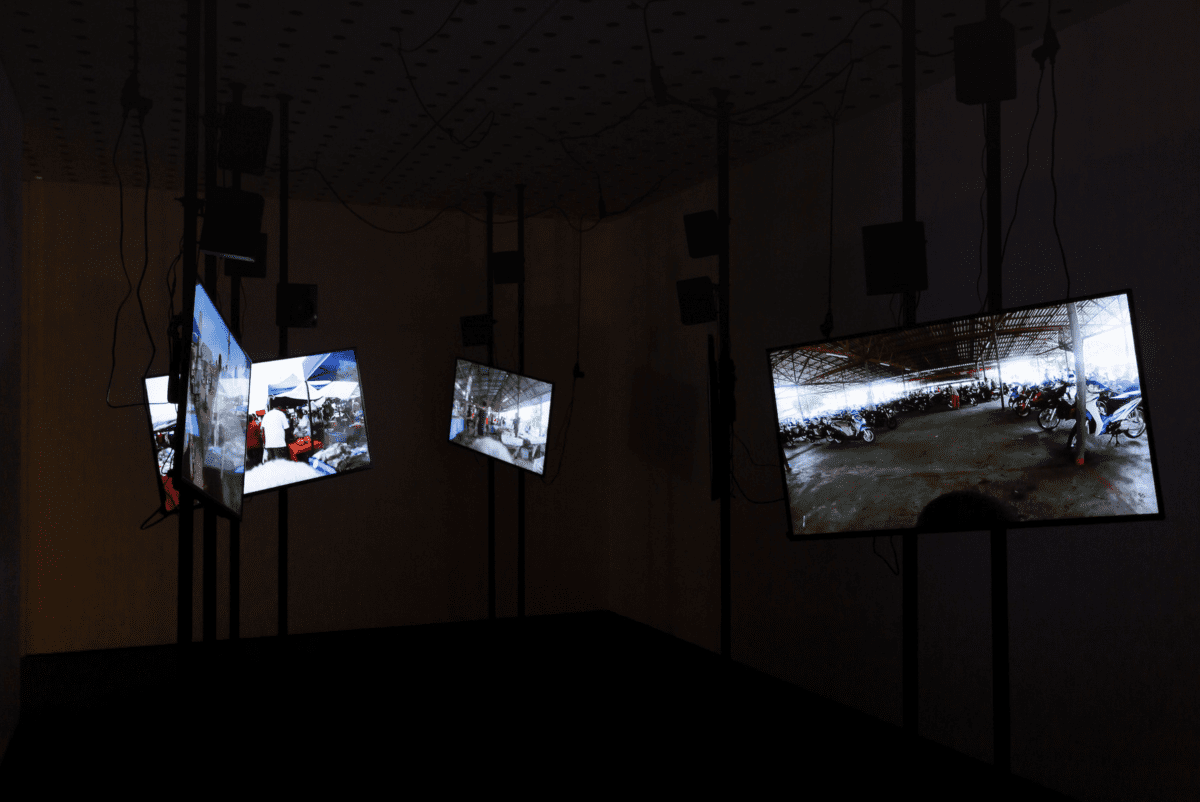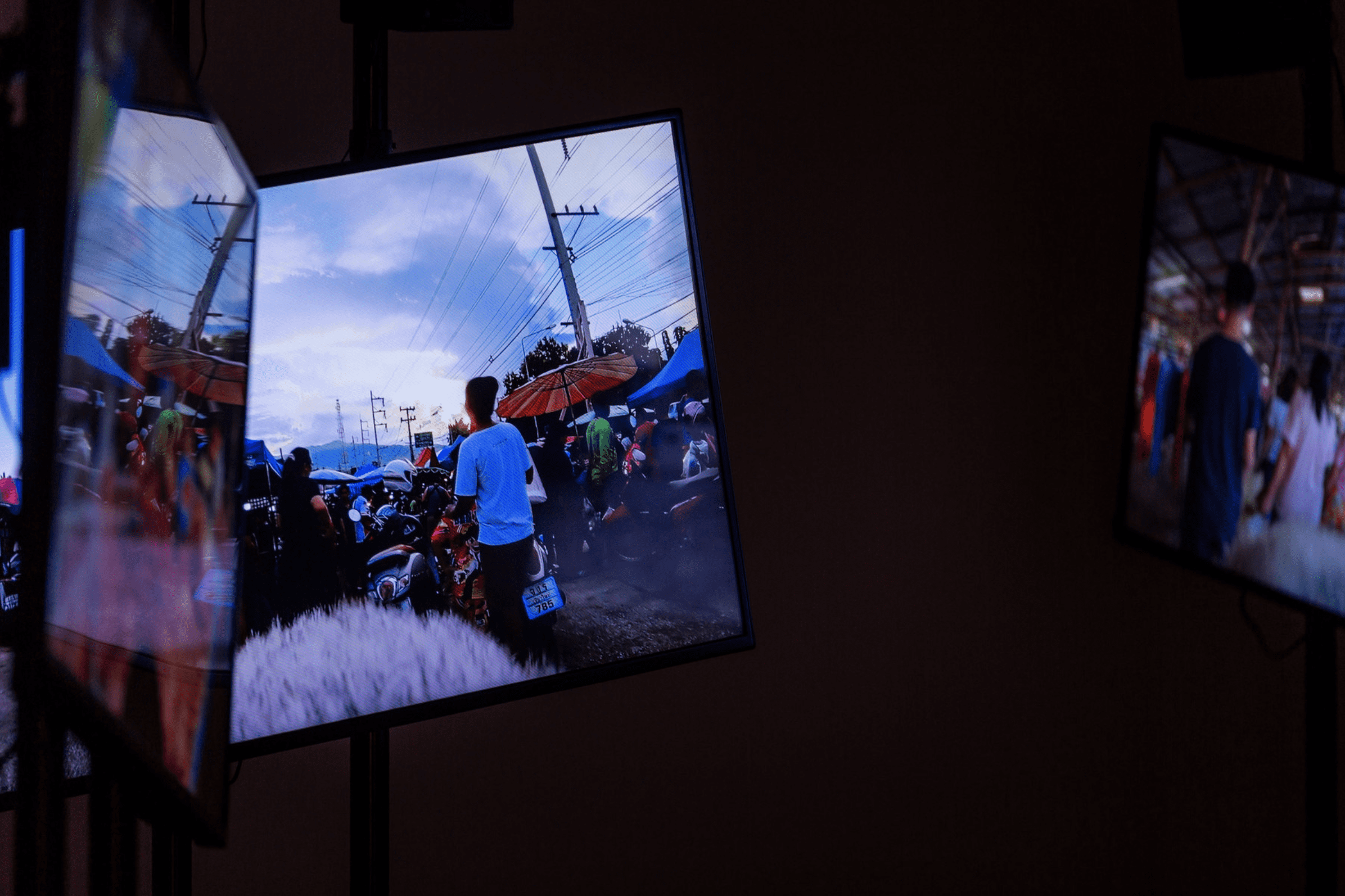 Arnont Nongyao currently lives and works in Lamphun (Thailand) and Saigon (Vietnam). He is an artist who is interested and falls in love with sound art and moving images. Arnont has presented his work widely at exhibitions and festivals locally and internationally. His groundbreaking solo exhibition 'Another Sound,' was a co-work with Khvay Loeung, at Sa Sa Art projects in Phnom Penh, Cambodia, 2018. Career highlights include 'Opera of Kard' Singapore Biennale 2019, Artist in residency program at Tenjinyama Art Studio, Sapporo, Japan and " Unstable(ry) Life" Bangkok-Quebec exchange program (organized by AVATAR) at MANIF D'ART, in Quebec, Canada.
My mom really likes to cook. When I was young she always asked me to buy the ingredients at the market and I started to fall in love as I listened to the different sounds of the market. I like to walk around the market and just listen to the mixed sounds of people selling, cooking, chatting, telling stories and I always end up buying something that makes strange sounds. That's how I learned to be in touch with society's 'vibration' by being at the market.
Opera of Kard is an immersive multi-screen and sound installation. It explores my journey of walking through the local markets around Chiangmai (Thailand). Each of the videos play the sounds and scenery from a kard, or local market in northern Thailand. These weekly markets are gathering places where people from different ethnic backgrounds congregate, communicate and trade. From people chattering to birds singing and the wind blowing, each kard is, for myself, also a musical score. Rearranged into a single composition, the sounds now come together as a social-cultural operatic performance of the kard. This work was first shown as part of the 2019 Singapore Biennale, 'Every step in the right direction'. This version of "Opera of Kard" for me, is a different program, a different space and country and now feels like the opera on tour.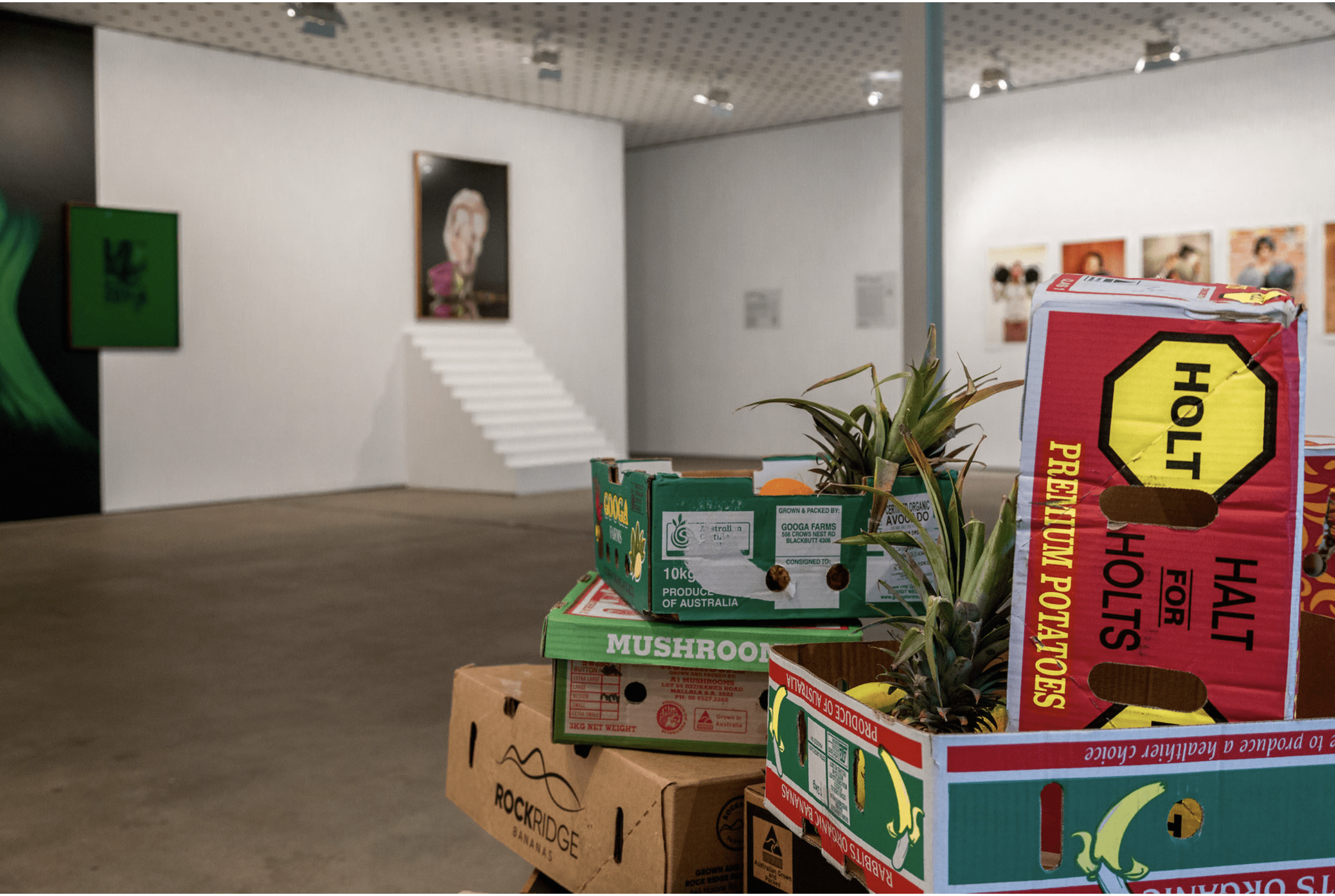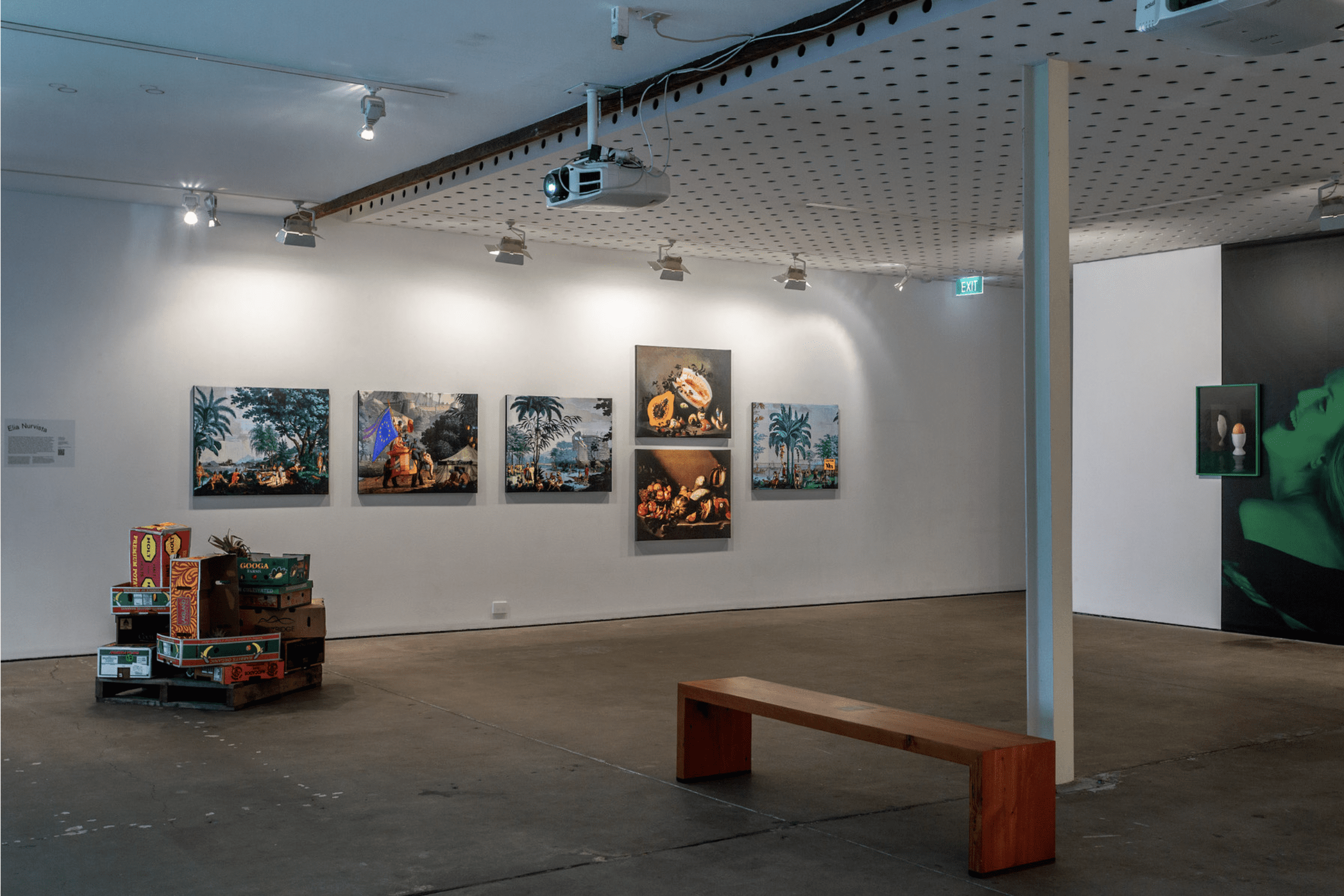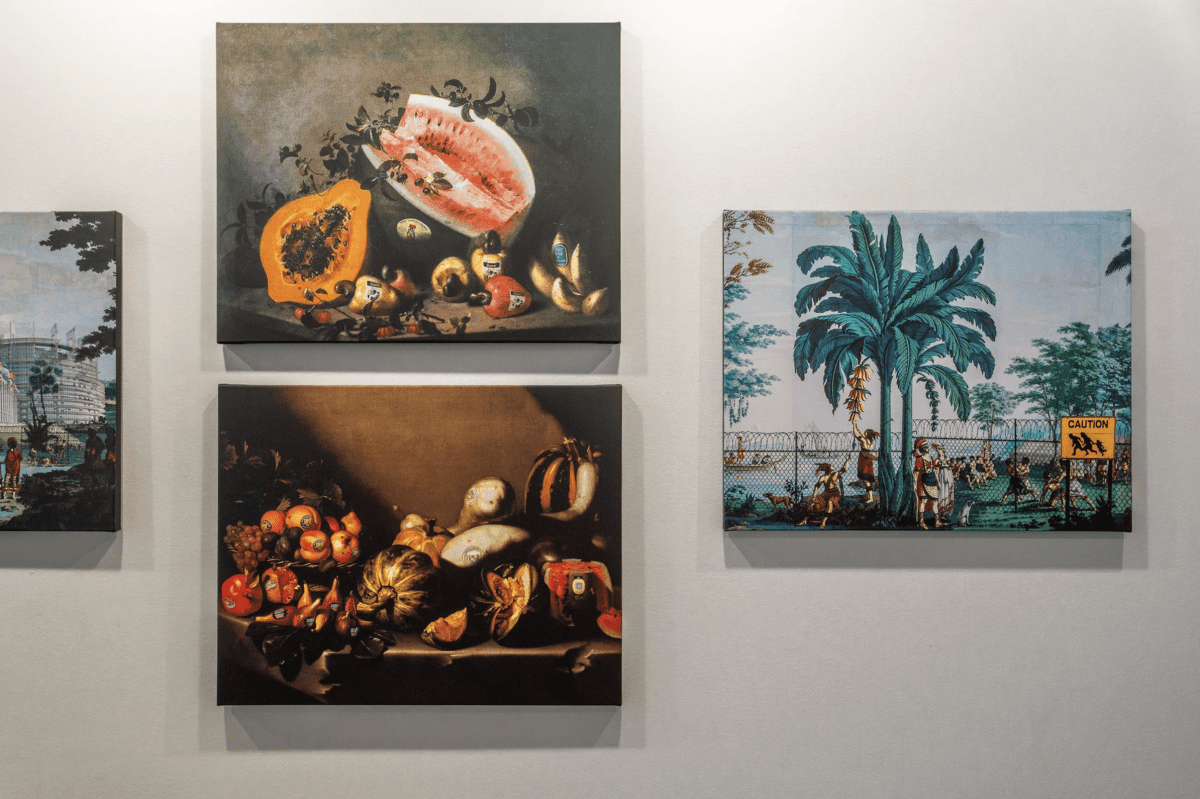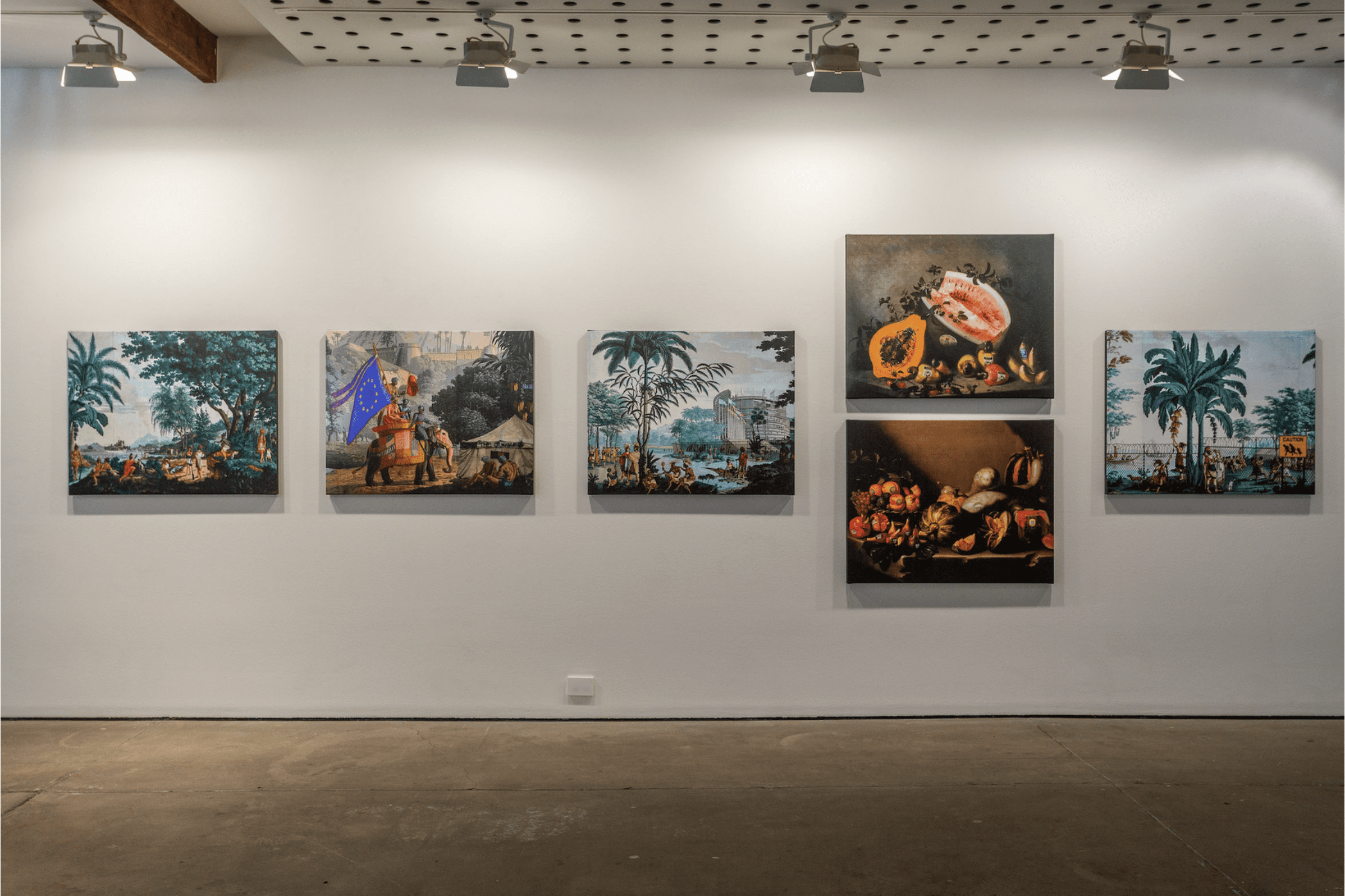 Elia Nurvista was born in Yogyakarta. She obtained her BFA from Indonesia Institute of Fine Art (2010). She is interested in exploring a wide range of art mediums with an interdisciplinary approach and focus on the discourse of food. Through food, she intends to scrutinize power, social and economic inequality in this world.
She has participated in several exhibitions including, 9th APT QAGOMA, Brisbane (2018), Singapore Biennale, Singapore (2019), Dhaka Art Summit, Dhaka (2020) and attended residencies "Politics of Food" program in Delfina Foundation, London (2014), and one year long residency in Künstlerhaus Bethanien, Berlin (2018-19) among others.
In 2015 she initiated the Bakudapan food study group with colleagues from different disciplines such as anthropology and philosophy. Bakudapan runs with the principle of complementarity and camaraderie between the members. With Bakudapan she has conducted research on food within the socio-political and cultural context. She lives and works in Yogyakarta, Indonesia.
It's a project with the title 'Früchtlinge', which consists of two words in German which is Früchte means fruits, and Flüchtling means refugee. It's a humorous but also critical reflection on the Western approach to food in today's globalised world. With subtle irony, I expose the paradoxical interpretations of what is "exotic" and foreign. Modern-day supermarkets are filled with precious tropical fruit such as bananas, mangoes and avocados. Pomegranates pile up even in smaller corner shops. In this context, the term "exotic" refers not only to prized luxury products but also to something that has become an integral part of our culinary habits. However, the people who come to Europe as migrants or refugees from the same parts of the world are often rejected and even perceived as a threat because of their foreign and "exotic" status.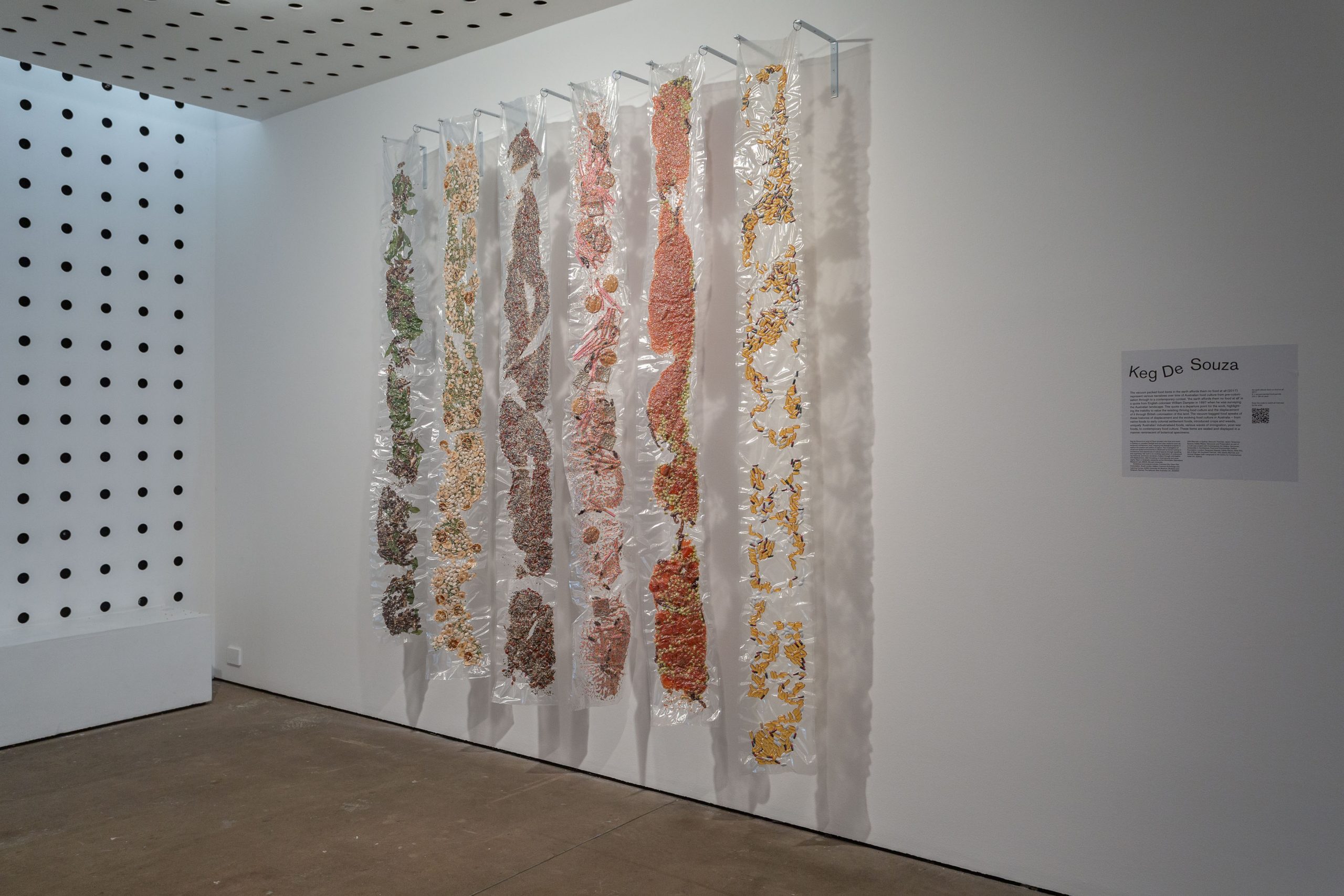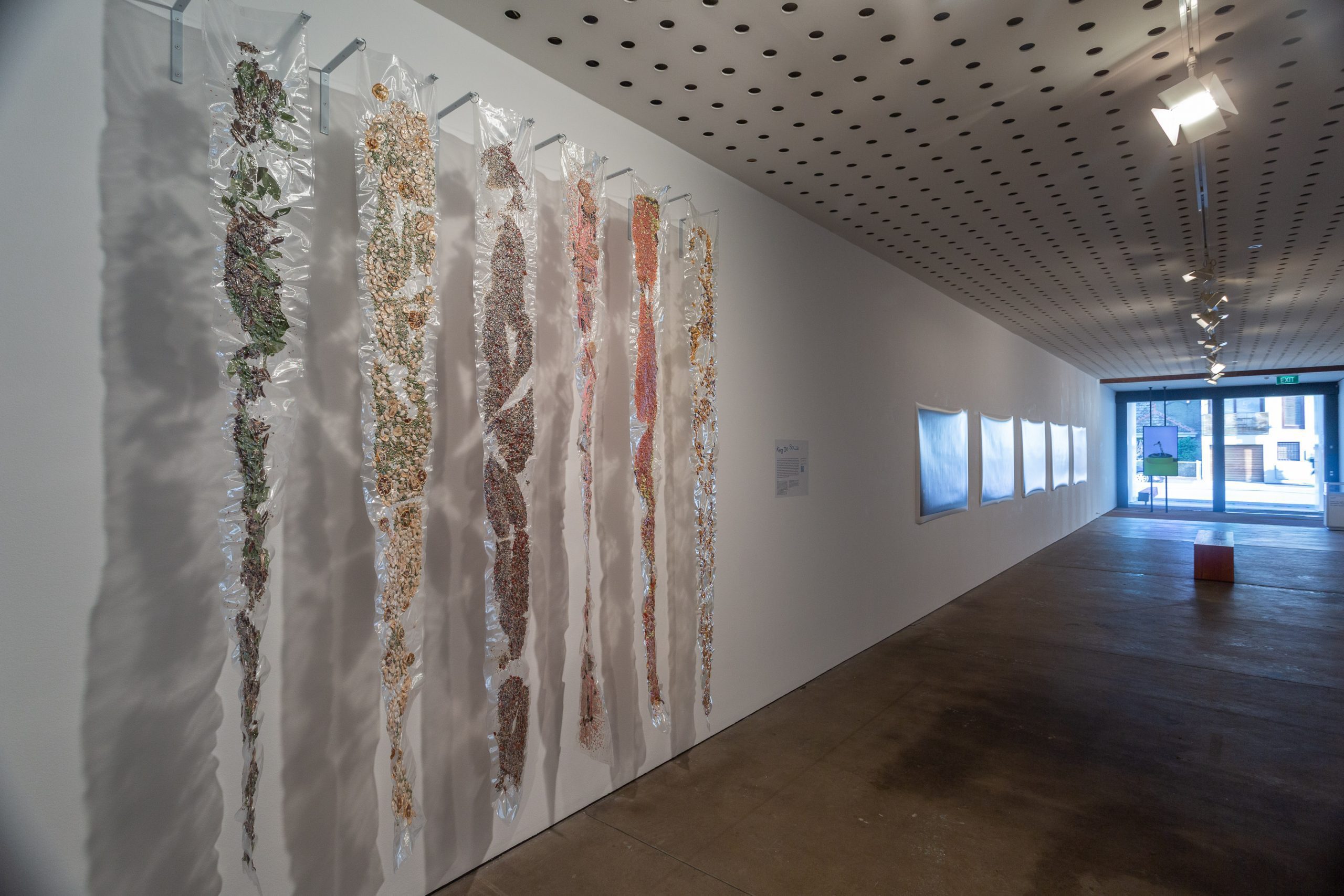 Keg de Souza is an artist of Goan ancestry who lives and works in Sydney on unceded Gadigal land and uses mediums such as; temporary architecture, food, mapping and dialogical projects to explore the poetics and politics of space. This investigation of social and spatial environments is influenced by formal training in architecture and experiences of radical spaces through squatting and organising. Her work is an evolving exploration of understanding historical, and future narratives of place through colonisation and displacement, often focussing on food security and sovereignty. Keg is a Graduate researcher at the Wominjeka Djeembana Research Lab; MADA, Monash University.
Exhibitions and projects include; Convivial City, Open Plan Commission, South London Gallery; Common Knowledge and Learning Curves, Griffith University Art Museum, Brisbane and Artspace, Sydney; The National: New Australian Art, AGNSW; 20th Biennale of Sydney; Setouchi Triennale, Japan; Temporary Spaces, Edible Places: Vancouver and Preservation as part of a multi-year project with Contemporary Art Gallery, Vancouver; Temporality in Architecture, Food and Communities, Delfina Foundation, London; Temporary Spaces, Edible Places, Atlas Arts, Isle of Skye; 5th Auckland Triennial; 15th Jakarta Biennale and Vertical Villages (with ruangrupa) at 4A Centre for Contemporary Asian Art, Sydney.
The vacuum-packed food items in the earth affords them no food at all (2017) represent various narratives over time of Australian food culture from pre-colonisation through to a contemporary context. 'the earth affords them no food at all' is a quote from English coloniser William Dampier in 1697 when he was surveying the Australian landscape. This quote is a departure point for the work, highlighting the inability to value the exisiting thriving food culture and the displacement of it through British colonisation of this land. The vacuum bagged food speaks of these histories of displacement and the evolving food culture in Australia – from native foods to early colonial settlement foods, introduced crops and weeds, uniquely 'Australian' industrialised foods, various waves of immigration, post-war foods, to contemporary food culture. These items are sealed and displayed in a manner reminiscent of botanical specimens.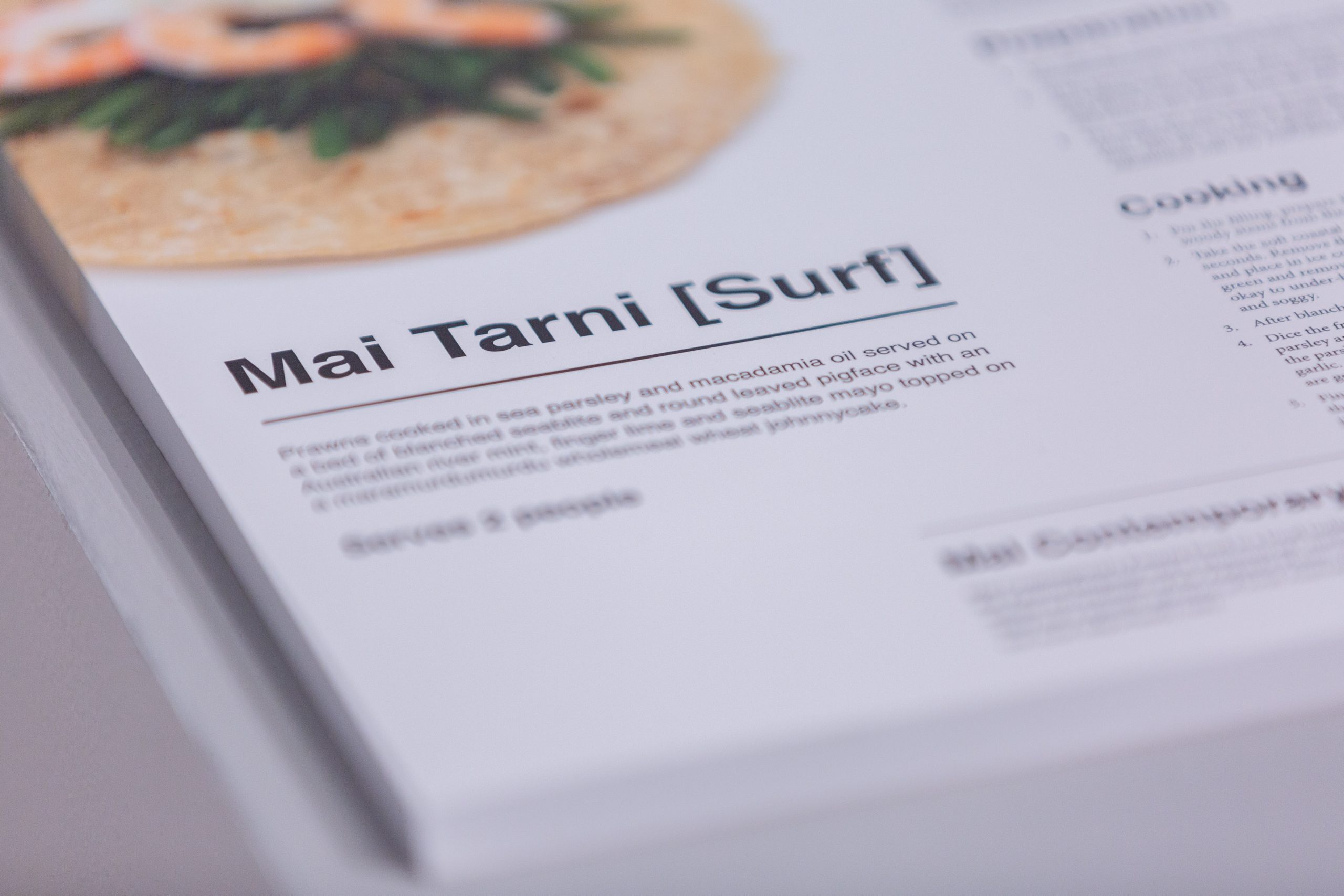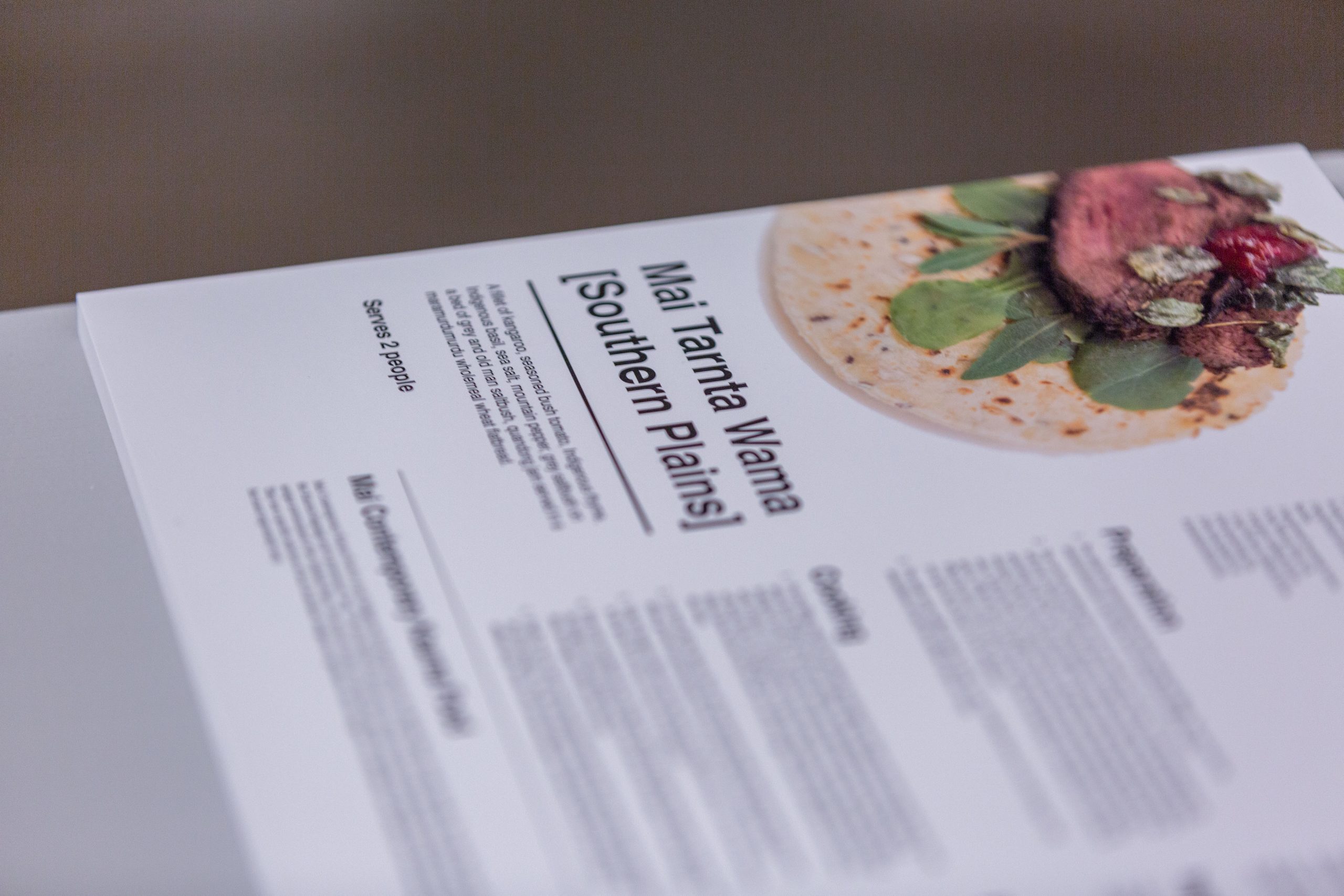 James Tylor is a multi-disciplinary visual artist whose practice explores Australian environment, culture and social history. These mediums include photography, video, painting, drawing, sculpture, installation, sound, scent and food. He explores Australian cultural representations through the perspectives of his multicultural heritage that comprises Nunga (Kaurna), Māori (Te Arawa) and European (English, Scottish, Irish, Dutch and Norwegian) ancestry. Tylor's work focuses largely on the history of 19th century Australia and its continual effect on present day issues surrounding cultural identity and the environment. His research, writing and artistic practice has focused most specifically on Kaurna indigenous culture from the Adelaide Plains region of South Australia and more broadly European colonial history in Southern Australia. His practice also explores Australian indigenous plants and the environmental landscape of Southern Australia.
Tylor completed a Masters of Visual Art and Design (Photography) from the South Australian School of Art in 2013. His work has been shown nationally and internationally in biennales, festivals and institutions such as The National, Art Gallery of New South Wales (Sydney, 2021), PICA (Perth), Monash Gallery of Art, Samstag Museum of Art (Adelaide), PHOTO2021(Melbourne), Museum of Photographic Arts (San Diego), London Art Fair (London), Photo Paris (Paris), Embassy of Australia (Berlin), Istanbul Biennale (Istanbul), Paul McNamara Gallery (Whanganui) and Pingyao International Photography Festival (Pingyao). His work has been collected by Adelaide City Council, Artbank, Art Gallery of New South Wales, Art Gallery of South Australia, Art Gallery of Western Australia, City of Stonnington, Deakin University, Horsham Regional Art Gallery, Macquarie Group, Monash Gallery of Art, Monash University Museum of Art, National Gallery of Australia and Westpac Art Collection, George Eastman Museum (NY, USA), Kluge Ruhe Aboriginal Museum (VA, USA) and Embassy of Australia (DC, USA). 
'Mai : Kaurna Contemporary Food' is a food based art project about Kaurna food, history and culture. This project explores developing a new Kaurna cuisine called "Mai" using indigenous and non indigenous foods to tell our rich and unique history within Australia. The first step of the project is the development of a contemporary Kaurna cookbook called 'Mai : Kaurna Contemporary Food' that has a series of recipes that highlights the Kaurna nations unique history, culture, environments and ecosystems of the Adelaide plains in South Australia. The word 'Mai' means vegetable food in Kaurna language but the word 'Mai' is non unique to the Kaurna language, many other Aboriginal language groups use 'Mai' for food.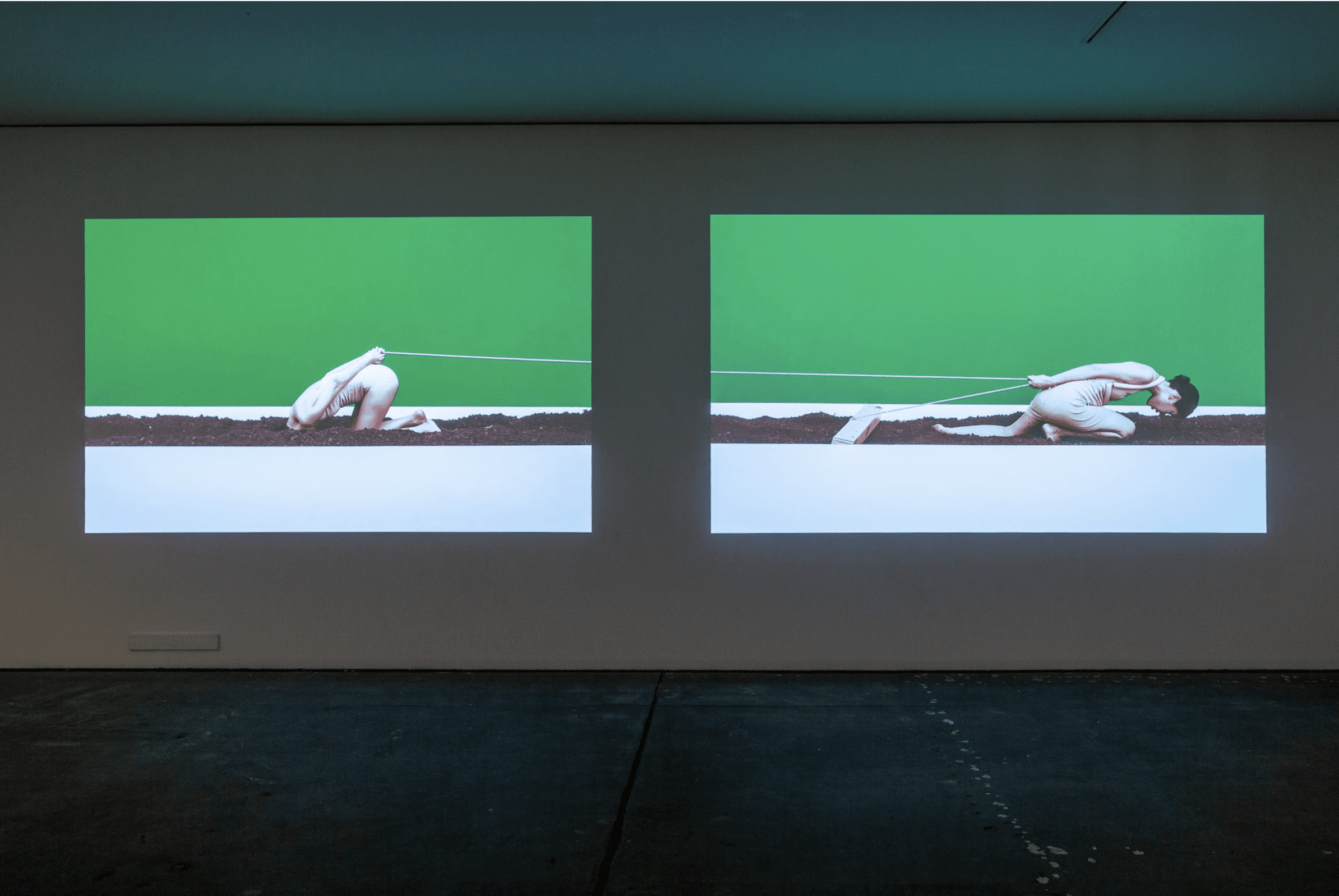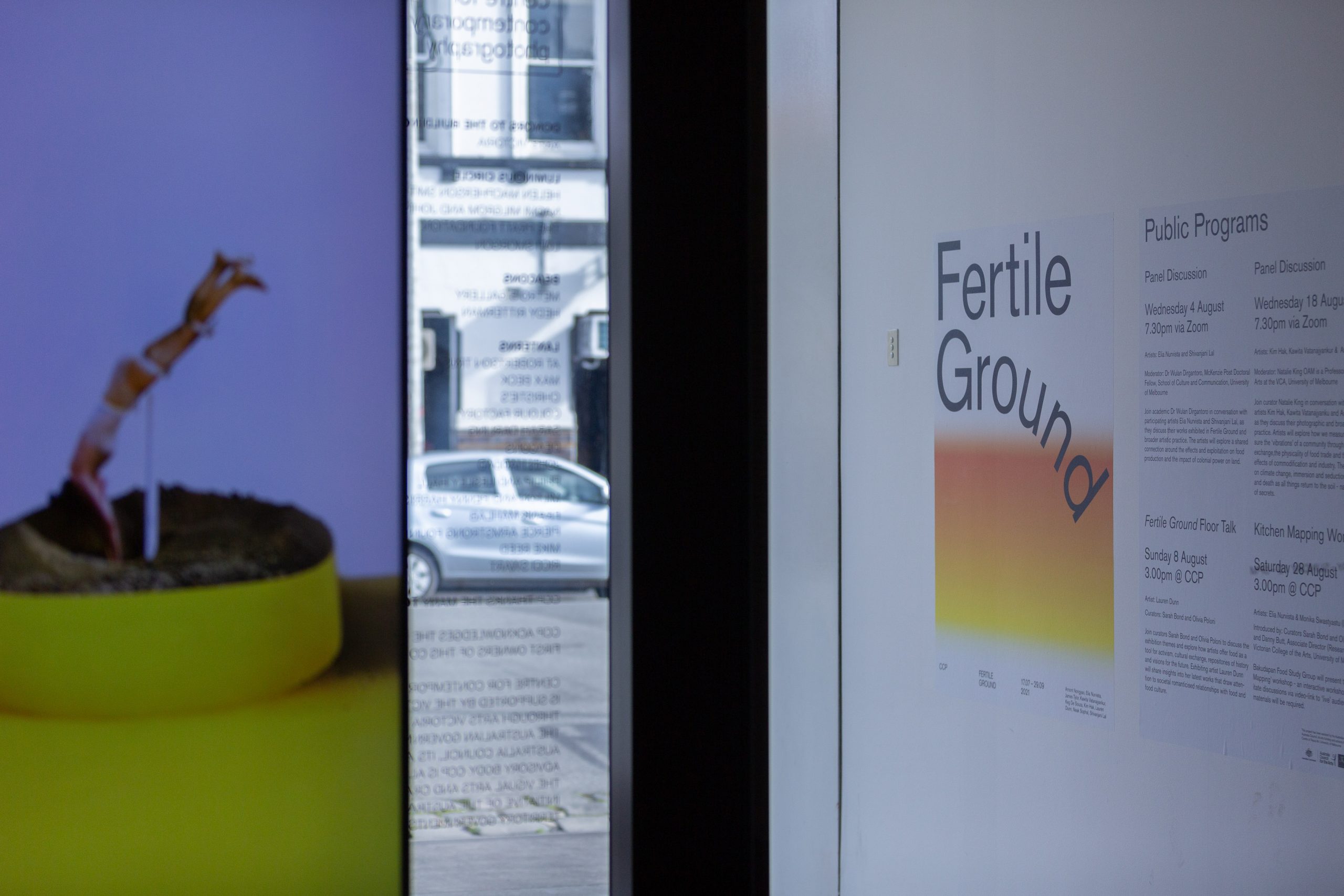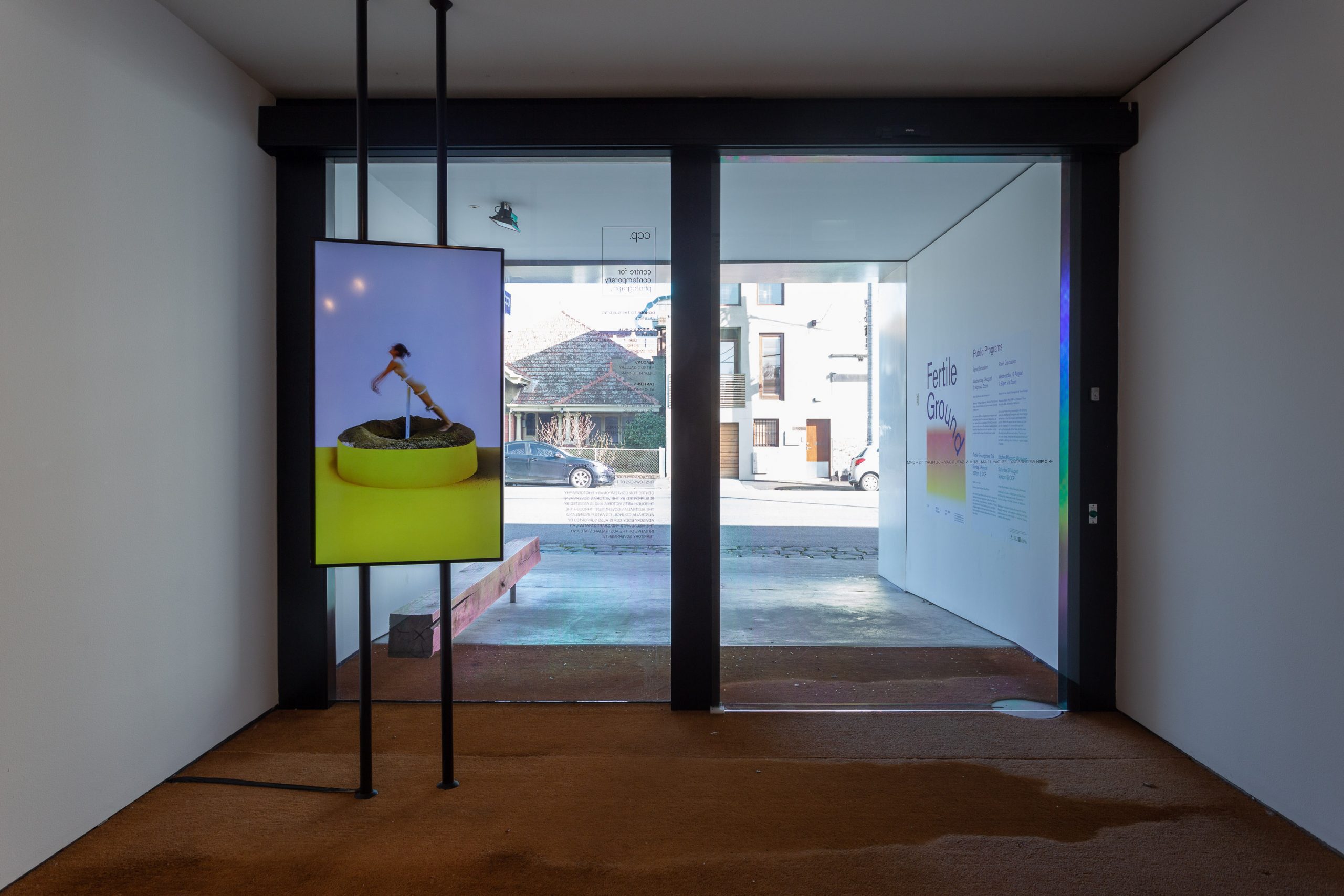 Vatanajyankur has achieved significant recognition since graduating from RMIT University (BA, Fine Art) in 2011. In 2015 she was a Finalist in the Jaguar Asia Pacific Tech Art Prize and curated into the prestigious Thailand Eye exhibition at Saatchi Gallery, London. In 2017, her work has been curated into Islands in the Stream exhibition in Venice, Italy alongside the 57th Venice Biennale; AsiaTOPA Triennale of Performing Arts, Melbourne Arts Centre (2017);  Negotiating the Future , The Asian Art Biennial Taiwan (2017-18); the Bangkok Art Biennale (2018). In 2019, Vatanajyankur held her largest museum show to date at Albright Knox Art Gallery in New York and most recently in ' Stories Across the Rising Lands at Museum MACAn , Jakarta (2021).
Vatanajyankur has exhibited widely across Australia, as well as Asia, USA and Europe. Vatanajyankur's work is held at the National Collection of Thailand and in Museum collections including Singapore Art Museum, Dunedin Public Art Gallery (Dunedin Art Museum), Maiiam Contemporary Art Museum (Thailand), as well as university collections and private collections in Australia, New Zealand, Asia, Europe and America. She is currently represented by Nova Contemporary, Bangkok and Antidote Organisation, Australia.
The Spade (2020) and Plough (2020) are a part of Vatanajyankur's new series 'Field Work' which explores modern industrialized agriculture based on mass production. Her 'Field Work' videos are visual languages of contemporary consumption and desire within a world of instant gratification. Within a laboratory-like environment, Vatanajyankur reconstructs and reimagines the futuristic settings of the industries of agriculture where human bodies are intertwined and connected with the machines that are replacing humans.
In The Spade (2020), Vatanajyankur's body is being held up by a slim metal piece and is forced to repetitively dig the soil as if the body is a machine-like shovel for almost 9 minutes to adjust the soil conditions within a constructed circular container. The repetitive and arduous task that she performs parody a pervasive slippage between human and machine, and foreground the forgotten body within a technologically accelerating world. Her explorations and research of everyday labour is telling stories across the lands of Asia such as Thailand, China and India where laborers and farmers are exploited, harassed and harmed by the corrupted system of capitalism based on materialism. Her research involves field studies in various farms across Asia aiming to seek and search for the truth behind-the-scenes, as she  interviews the workers and farmers who are affected by the corrupted capitalism, leading to a high suicide rates in India for farmers due to poor government policies, anti farmers law, corruption in subsidies, crop failure and mental/physical health. 
In Plough (2020), Vatanajyankur's body is performing within an experimental laboratory of agriculture, transforming itself into both machine and farm-animal yet in the form of human. Herself on the right screen is (sometimes violently) pulling another self that is acting as the 'plough' by pressuring her face within the soil. Paring seduction and confrontation proves a powerful device in Vatanajyankur's hands—a Trojan horse for tackling entrenched attitudes towards gender, equality and work.
Dr Jen Rae: Fertile ground
What is the future of food? Is it dystopic, utopic or something else? Is it palatable, accessible to all, nutritious and/or produced through ecologically sound methods? Who will hold the power to control our food futures?
Currently, the global food system1 is the "single largest driver of environmental degradation and transgression of planetary boundaries" responsible for over 30% of greenhouse gas emissions with industrial agriculture contributing to worldwide soil degradation, water scarcity and biodiversity loss. At the same time, unhealthy diets are now posing greater risk to morbidity and mortality than unsafe sex, alcohol, drug and tobacco use combined2. Our bodies are stressed. Our environment is stressed. It is not difficult to see how the two are interrelated. What will be the legacy of our actions or inactions today for our future ancestors?
Author Gyorgy Scrinis of Nutritionism: The Science and Politics of Dietary Advice, warns that the world's largest food corporations now agree with food activists that 'the food system is broken', which is setting the stage for total corporate control of every sector of the food system3. One only has to Google 'billionaires buying farms' to see what Naomi Klein calls 'disaster capitalists' poised to profit from future global food shortages. Instead of food being a human right, it is a weapon of control for economic gain in the same vein as when the USA withheld food aid from developing nations in the 1970's unless they submitted to birth control policies, with Henry Kissinger (then USA Secretary of State) famously stating "who controls the food supply controls the people; who controls the energy can control whole continents; who controls money can control the world"4.
Cue sinister laugh and meme.
These current realities are writing the script of dystopic fiction for our future, by profiting from human rights and natural resource exploitation. However, it is not too late to close this chapter of history.
The future of food is fiction. It is fertile ground for a story we collectively write together, limited only by our imagination and our understanding of climate emergency realities and how the production, distribution and consumption of food impacts our lives now and beyond. This future we co-create hinges upon how we strike a balance between human and planetary systems and where we place our priorities in the next three decades – environmental health or economic development.
How? While food systems are complex, food is something we interact with every day thus presents numerous opportunities to influence systemic change.
We can bolster our food literacy as if it was a second language by learning with and from others across cultures and generations, and making this knowledge-share publicly accessible.
We can reconnect storylines of food with place and people, through land acknowledgement and healing practices, food sharing and connecting with community.
We can resist and challenge dominant food system narratives and myths sold to us by the food corporations, such as that food is cheap, aesthetically flawless, conveniently sourced with unlimited choice wherever you are at any time of the year.
We can invest in amplifying the work of small-scale and local food production through our consumption choices and advocacy.
We can collaborate by sharing our time and unique skill-sets to organisations working to advance local food justice and/or global food sovereignty, helping to ensure that every person has the right to fresh, affordable, culturally appropriate food produced through ecologically sound methods.
We can eat less/waste less by eating more nutritious and ethically sound food products and eat on plates instead of out of wrappers, boxes and plastic packaging.
Our future generations are counting on us.
Dr Jen Rae Director, Fair Share Fare
Dr Jen Rae is a Narrm (Melbourne)-based artist-researcher, facilitator and educator of Canadian Red River Métis-Scottish descent from Treaty 6 Territory. Her practice-led research expertise is in the discursive field of contemporary environmental art and environmental communication. It is centered around cultural responses to climate change/everything change – specifically the role of artists and creative inquiry.
https://www.jenraeis.com/
1. The food system is a complex web of activities, processes and infrastructure involved in feeding a population including production, harvesting, processing, transport, packaging, governance, preparation, waste, etc. 2. Willett, W., Rockström, J., Loken, B., Springmann, M., Lang, T., Vermeulen, S., Garnett, T., Tilman, D., DeClerck, F., Wood, A., Jonell, M., Clark, M., Gordon, L. J., Fanzo, J., Hawkes, C., Zurayk, R., Rivera, J. A., De Vries, W., Majele Sibanda, L., … Murray, C. J. L. (2019). Food in the Anthropocene: the EAT–Lancet Commission on healthy diets from sustainable food systems. The Lancet, 393(10170), 447-492. https://doi. org/10.1016/S0140-6736(18)31788-4 3. Gyorgy Scrinis' provocation at Fair Share Fare's Recipe for Disaster, Science Gallery Melbourne, 2019. 4. Kissinger, H., National Security Council. (1974). The Kissinger Report: NSSM-200 Implications of Worldwide Population Growth for U.S. Security Interests.
Public Programs
ONLINE PANEL DISCUSSION
Wednesday 4 August, 7.30pm via Zoom
Join Dr. Wulan Dirgantoro, McKenzie Postdoctoral Fellow, School of Culture and Communication, University of Melbourne in conversation with participating artists Elia Nurvista and Shivanjani Lal, as they discuss their works exhibited in Fertile Ground and broader artistic practice. The artists will explore a shared connection around the effects and exploitation on food production and the impact of colonial power on land.
ONLINE PANEL DISCUSSION
Wednesday 18 August, 7.30pm via Zoom
Join curator Natalie King OAM, Professor of Visual Arts at the VCA, University of Melbourne, in conversation with exhibiting artists Kim Hak, Kawita Vatanajyankur and Arnont Nongyao as they discuss their photographic and broader artistic practice. Artists will explore how we measure and treasure the 'vibrations' of a community through food exchange, the physicality of food trade and the unseen effects of commodification and industry. Themes touch on climate change, immersion and seduction of the exotic and death as all things return to the soil – nature's keeper of secrets.
ONLINE PANEL DISCUSSION
Wednesday 25 August, 7.30pm via Zoom
Join artist-researcher, facilitator and educator Dr. Jen Rae in conversation with participating artists Lauren Dunn, Keg de Souza, Sophal Neak and James Tylor as they discuss their works exhibited in Fertile Ground and broader practice. The discussion will be themed around issues such as food scarcity, systems knowledge, hierarchies, and the role of women and community.
Public programs for Fertile Ground were presented with the support of the University of Melbourne's Centre of Visual Art.
In the Media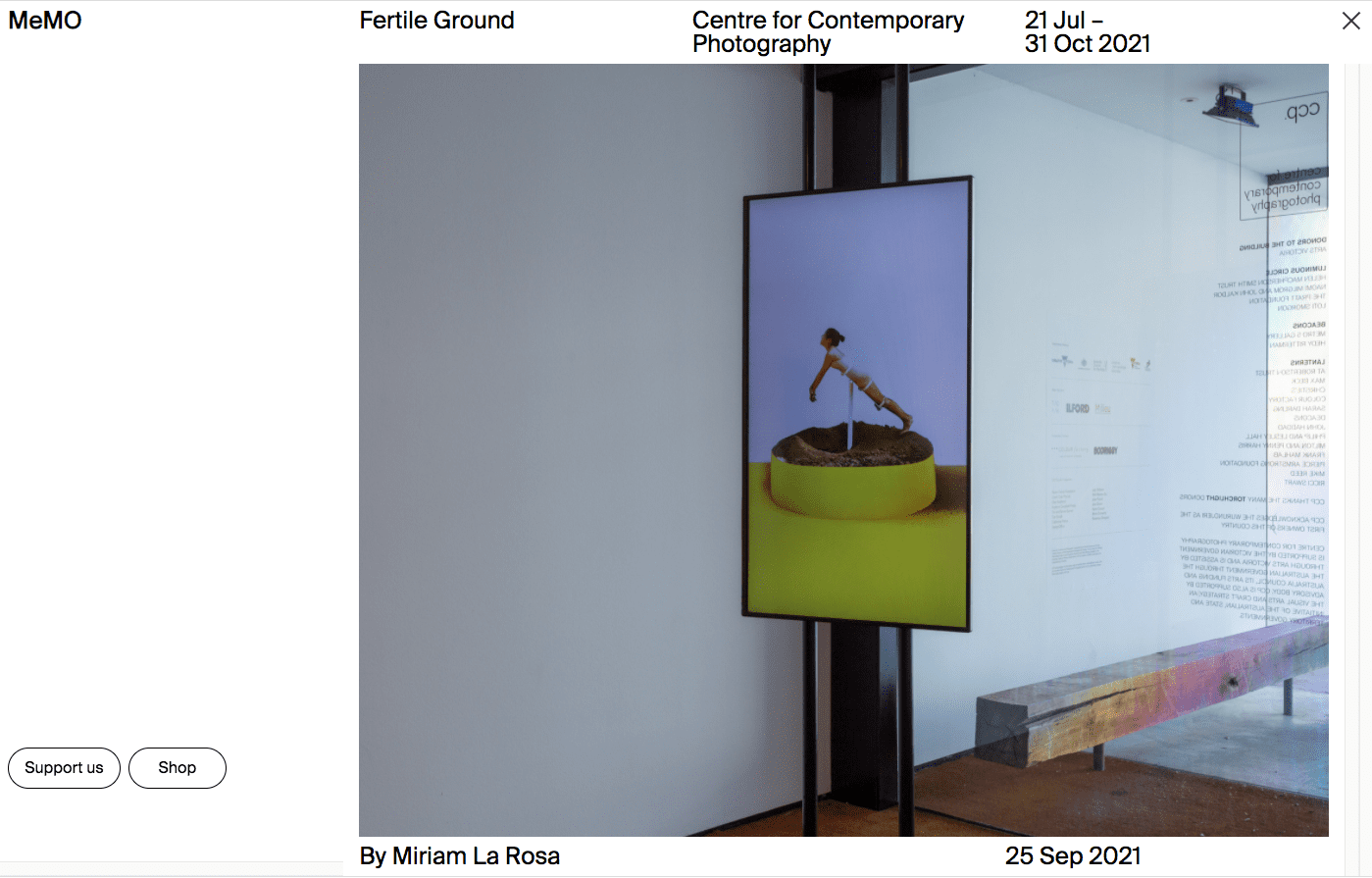 Read Miriam La Rosa's review of Fertile Ground in Memo Review, Melbourne's only weekly art criticism, published each Saturday morning.