November 25 – 16 December, 2023
Entries Open – CCP x Hahnemühle Summer Salon 2023
In partnership with Hahnemühle/Spicers, CCP's Summer Salon is back for its 31st year.This exhibition continues to be one of the most significant surveys of contemporary photography in Australia, presented in the iconic 'floor-to-ceiling' salon hang that has become a signature of this community-focused event. Australia's largest open-entry photomedia competition, the CCP x Hahnemühle Summer Salon will open to the public with a special celebration from 5pm, Saturday 25 November, and close on Saturday 16 December.
The 2023 CCP x Hahnemühle Summer Salon is made possible with the support of key sponsors Hahnemühle, Spicers and Final Grade. Read on for more information about entry, key dates, and prize categories.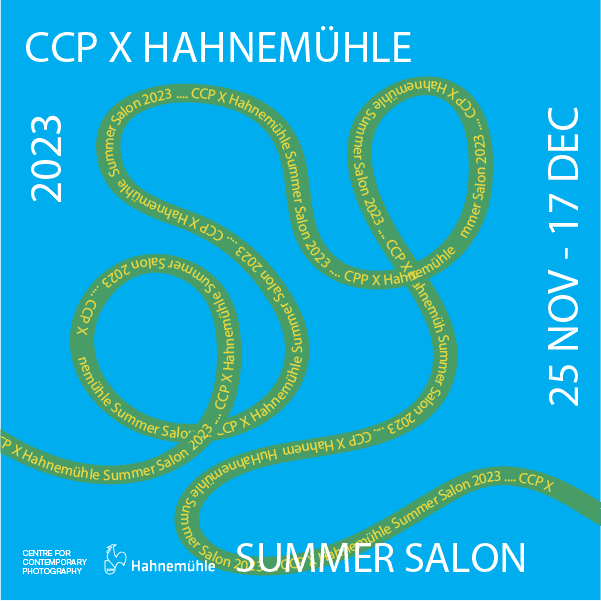 All Inclusive Salon Entry
This year there are two ways to enter the CCP x Hahnemühle Summer Salon DIY (if you are wanting to print and deliver your work to CCP yourself) and ALL INCLUSIVE (designed for those who might find it difficult to print and deliver their work to CCP).
Thanks to our wonderful partners Hahnemühle, Spicers & Final Grade we are excited to launch our first ever CCP Summer Salon ALL INCLUSIVE PACKAGE.
This package includes: 
A4, A3 or A2 printing of a digital image (prices vary) on Hahnemühle Photo Rag Baryta Or Hahnemühle Photo Rag by

Final Grade Printing

Entry to the 2023 CCP x Hahnemühle Summer Salon

Delivery to CCP 

Optional extras:
Return postage 

A heavily discounted EXCLUSIVE OFFER on CCP Membership!

ALL INCLUSIVE SALON ENTRY:
To receive concession/CCP member price, add on a CCP membership (1 year) for $25!
Paper type characteristics: 
Hahnemühle Photo Rag Baryta (315gsm)
This paper is characterised by its smooth, glossy surface, which provides excellent colour saturation, sharpness, and detail reproduction, making it ideal for capturing rich black and white images and vibrant colour photographs. Its baryta coating gives it a traditional darkroom photo paper feel, enhancing the depth and tonal range of prints.
Hahnemühle Photo Rag (308gsm)
The white cotton artist's paper, with its characteristic, wonderfully soft feel, boasts a lightly defined felt structure, lending each artwork a three-dimensional appearance and impressive pictorial depth. Combined with the matt premium inkjet coating, this paper produces outstanding prints that feature brilliant colours, deep blacks, striking contrasts and perfect reproduction of detail. It is ideal for printing both black and white and colour photographs and art reproductions with impressive pictorial depth.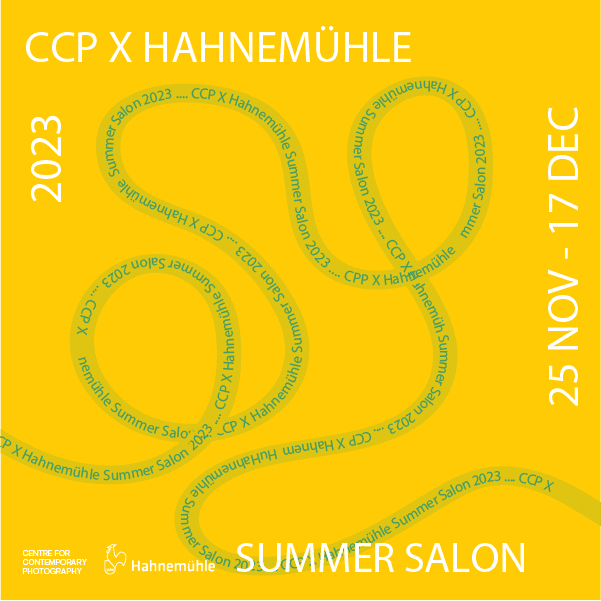 DIY Salon Entry
If you'd like to arrange your own printing and delivery of work to the gallery, DIY pricing is as follows:
CONCESSION/CCP MEMBER ENTRY – $45 per artwork 
CCP MEMBERSHIP (1 YEAR) & SALON ENTRY – $70 per artwork 
NON-MEMBER ENTRY – $75 per artwork 
(Concession entry is available for CCP Members, Seniors Card holders, Healthcare Card holders, full-time students, and those on a low income or who have otherwise experienced income hardship.)
CCP is delighted to be offering complimentary Salon entry to First Nations photographers. Upon form submission, enter this code to apply for free: FREESALON23
Key Dates
SALON ENTRIES OPEN
Friday 15 September
SALON ENTRIES CLOSE
Friday 27 October
ARTWORK DROP OFF
Friday 10 November
Sunday 12 November
Wednesday 15 November
SALON OPENS
Saturday 25 November
SALON CLOSES
Saturday 16 December
ARTWORK COLLECTION
Sunday 17 December 2023
Wednesday 20 December 2023
Saturday 3 February 2024
Sunday 4 February 2024
FAQ and Terms of Entry
Before submitting your entry to the 2023 CCP x Hahnemühle Summer Salon, please familiarise yourself with the Conditions of Entry and Information Kit. These documents cover important information regarding how to prepare your work for entry, size requirements, and more.
If you have any questions or concerns with regard to Salon or your entry, please contact the gallery via email at salon@ccp.org.au or call
+61 3 9417 1549.