PAST EVENT
Thursday, 5:00 pm – 9:00 pm
March 5, 2020
Sensory Soundings: Hypnotic Orations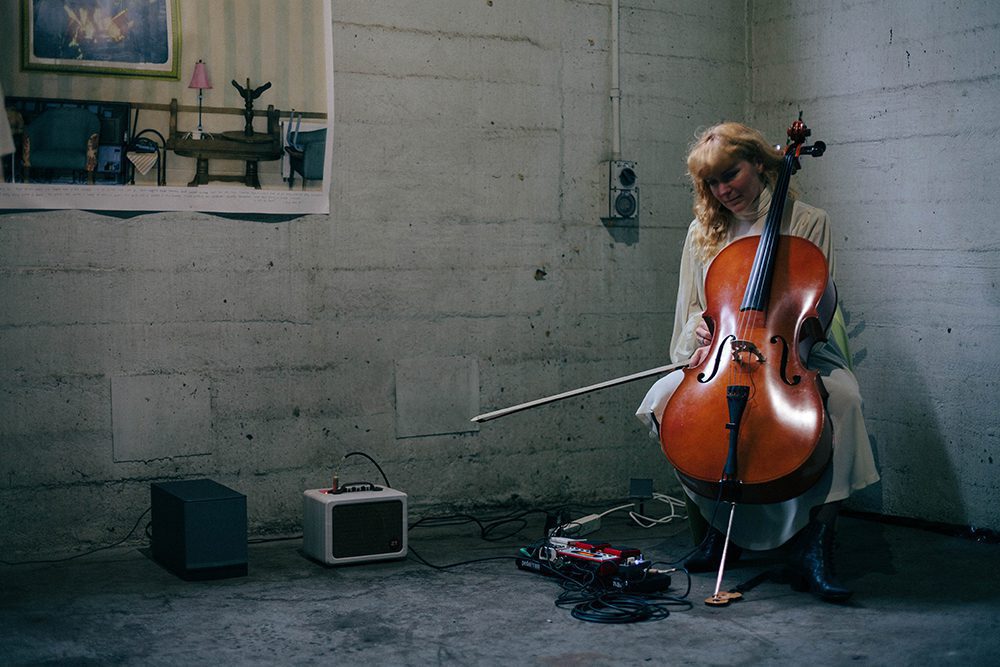 CCP is pleased to present two experimental artists' aural and performative responses to our current round of exhibitions.
In Gallery One Manisha Anjali shall enchant us with her exquisite tongue, reciting the language of dreams, inspired by the timeless images of Index, a group exhibition curated by Dan Price.
In Gallery Three, the haunting and celestial sounds of cellist and composer Zoë Barry will accompany Warwick Baker's meditative video work Secondment, as an unmissable alternative soundtrack.
Please join us for a late afternoon of sensory experiences as the exhibitions take on a new presence through the addition of responsive, performative works.
Zoë Barry is a cellist, composer, sound artist, and performance maker. She creates chamber music, film scores, gallery sound installations and immersive theatre experiences. Zoë's work is concerned with liminal spaces, and ways for audiences to intuitively connect through the mysterious. Zoë's gallery practice combines text and verbatim recordings with sound design and composition, and often features live performance.
Zoë is a member of The Letter String Quartet, specializing in contemporary and experimental repertoire. She has performed with John Cale, Missy Higgins, Meow Meow, Stars Of The Lid and Mick Harvey. She has performed at Dark Mofo, Mona Foma, the major Australian arts festivals, the Lincoln Centre (NY) and the Edinburgh International Arts Festival.
Zoë's work has been commissioned by Sydney Opera House, Arts Centre Melbourne, Next Wave Festival, ArtPlay and Arts House. She has undertaken residencies including Bundanon Trust, Hothouse Theatre, Lucid Art Foundation (US) and Historical Damsite (New Mexico). In 2020 Zoë will undertake a CultureLAB residency at Arts House to complete a solo work, The Nervous Atmosphere, exploring lightning, mesmerism and surrealism.
Manisha Anjali is a writer and artist. Her practice and research is rooted in the language of dreams and exile. She is the author of Electric Lotus (Incendium Radical Library Press, 2019).
Manisha has exhibited at Bus Projects, c3 contemporary art space, SEVENTH Gallery, Melbourne Writers Festival, Queensland Poetry Festival, Emerging Writers Festival and Digital Writers Festival. She has been a recipient of BLINDSIDE's Regional Arts Residency in Mooramong, a Writer-in-Residence at Incendium Radical Library, a Hot Desk Fellow at The Wheeler Centre and an Emerging Cultural Leader at Footscray Community Arts Centre. Manisha is the producer of Neptune: a dream archive and is the Poetry Editor at The Lifted Brow.