PAST EVENT
Artist Talk


Saturday, 8:00 pm – 9:00 pm
May 27, 2023
CCP x Melbourne Art Book Fair: The Chinese Photobook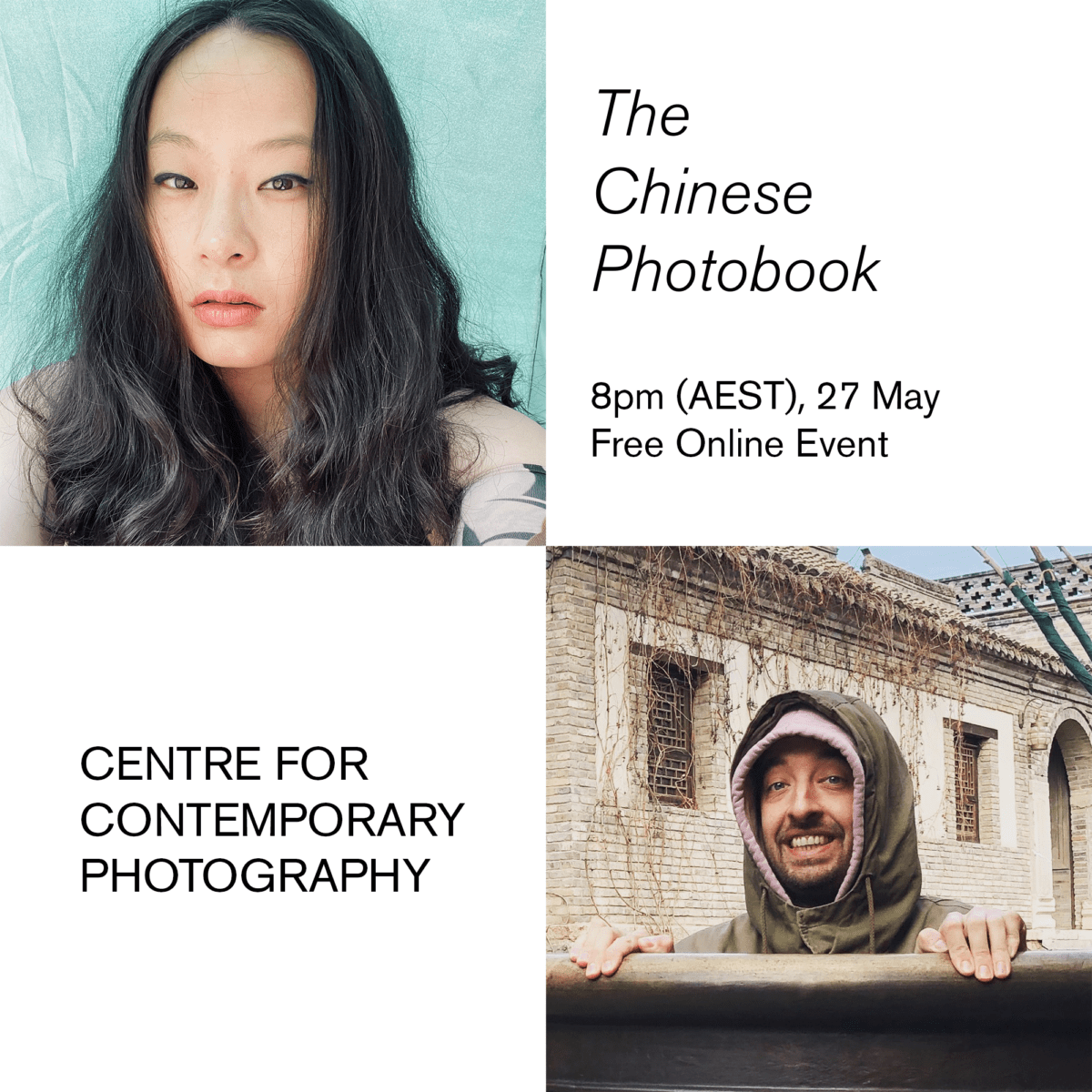 Free Online Event.
8pm, Saturday May 27.
—
Hear from internationally renowned curators and writers Yining He and Ruben Lundgren (co-authors of 'China Imagined', 2020) for an insightful discussion on the contemporary photobook. This talk coincides with two exhibitions at CCP focused on Chinese contemporary photography and photomedia, and the changing face of photography in the two decades. A range of curated Chinese photobooks from a host of major publishers will also be on display in the CCP bookshop for purchase.
This event is presented in partnership with Photography Studies College (Melbourne).
—
Yining He is a curator, writer and researcher of visual arts based in the UK and China. Her curatorial practices focus on uncovering contemporary visual arts practices and weaving them into a dual vision of politics and visual culture. She has curated more than 40 exhibitions for museums, art institutions and photography festivals across Europe and Asia, including the 8th Singapore Photography Festival: Future Known as Unpredicted (Singapore, 2022), BredaPhoto 2020: China Imagined (Breda, the NL) and the 3rd Beijing Photo Biennale: Troubled Intention Ahead (Beijing, 2018). Yining has been published widely in Chinese and English, including in journals, book chapters and exhibition publications. She is the editor of Floating Island: Journal of Photography and Visual Culture and served as a peer reviewer for OVER Journal.
Beijing-based photographer and curator Ruben Lundgren (b.1983, the Netherlands) received his masters' degree in photography from the China Central Academy of Fine Arts. He made a name within the conceptual photography duo WassinkLundgren with award winning publications as Empty Bottles (2007) and Tokyo Tokyo (2010). He now works as a photojournalist for Dutch newspaper De Volkskrant, and as an independent curator of Chinese photography. Together with British photographer Martin Parr, he co-edited The Chinese Photobook (2015). As guest curator of BredaPhoto, he organised China Imagined (2020) offering contemporary photography projects from China including the sticker album Wow Taobao. He recently edited Ellen Thorbecke: From Peking to Paris (2021), published Real Dreams (2021) presenting photography works he made across China and an album of vernacular photography Dream Machine (2023).