January 27 – 9 April, 2023
Lisa Sorgini: 'Behind Glass'
Supported by
Hahnemuhle Papers

Final Grade

Colour Factory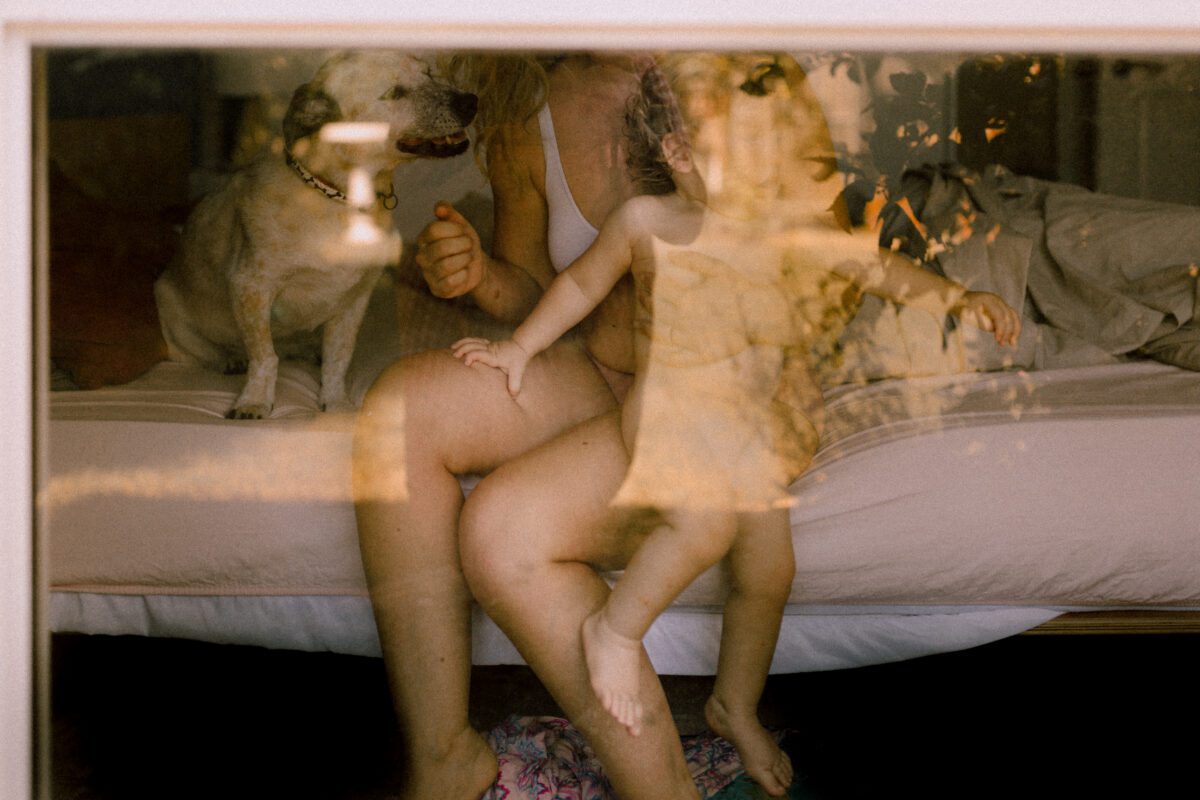 Representing the unique experience of lockdown during the COVID-19 pandemic, Lisa Sorgini's 'Behind Glass' also offers a broader exploration of motherhood as framed through the domestic space. Mothers are captured through glass, separate and detached. The series brings into view the collective maternal experience, one which can remain widely unseen.
—
Whilst informing of a particular time Behind Glass aims to offer a layered exploration of motherhood and the domestic space. These images also speak more broadly of the maternal experience. Its most blatant subtext is that of motherhood as contextualised within the modern western milieu; mothers lie at the core of an intense and transformed inner landscape whilst concurrently remaining detached from the outer, as societal constructs and representations forge distance and remain vastly at odds with lived experience. Yet central to this story is also the concept of hope and connective awareness. Mothers joined through a collective experience. Through this work, I hope for the unseen to be seen.
—
Lisa Sorgini is an Australian artist residing in the northern rivers, New south Wales (Bundjalung Country). Her practice engages with the relationship between mother and child, of family and community and investigates societal perceptions and constructs that are often vastly at odds with lived experience. She is deeply interested in the way familial landscapes, particularly the mother role, look and change over time and the attached shifting cultural representations. Her first book 'Behind Glass' was published with Libraryman in 2021. She was winner of the Lucie Awards Portrait Project in 2021, and a finalist in the Taylor Wessing Photographic Portrait Prize (UK), National Portrait Prize (Aus) and the Ravenswood Australian Women's Art Prize (Aus). In 2020 she was selected as the winner of the Lens Culture Critics Choice award for her portraiture series 'Behind Glass'.